A Picture Speaks More Than Words
Brazilian artist, Romero Britto once said, "Art is too important not to share," and time and time again, artists around the world have proven him right. This time, the Stoughton High School students had the opportunity to showcase their artworks to the whole state.
SHS is hosting the annual Badger Art Conference this year, with many resident artists sharing a part of their minds with Wisconsin. Ruth Phillips, SHS art teacher and Badger Art Conference coordinator, stresses the hard work and effort students have put into their pieces.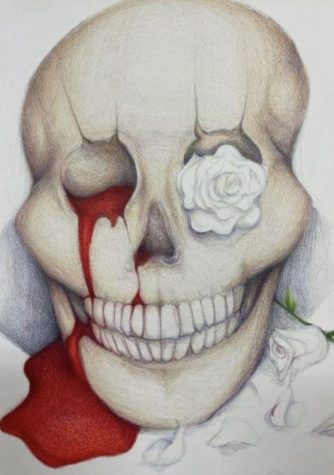 The Badger Art Conference is an art show rotating between the 16 Badger Conference schools. Last year's art conference was held virtually, but this year it will be held at SHS. There are 12 categories, ranging from sculpture, functional ceramic, and 3D mixed media to drawing, digital photography, animation, and much more.
"There's a trophy that's involved; so right now we currently hold last year's award for having the most points. […] This year, we don't know because it will be announced at our award ceremony on April 23. It will be open [on the week of April 18, 2022] during lunch periods [in the PAC lobby]. Appointments [will have to be made] only for [those outside of SHS] who would like to come in and view the show. They can contact myself or they can come in during the school day […] On the 23rd […] the award ceremony will take place at 11 o'clock in the Performing Arts Center auditorium," Phillips says.
Seniors Greta Hougan, Elsie Astle, and Alex Hefter expressed their excitement and nervousness regarding the judging day that was held on April 12. Having the opportunity to share their artwork, they hope the judges will perceive their pieces through the emotions shown by the color schemes.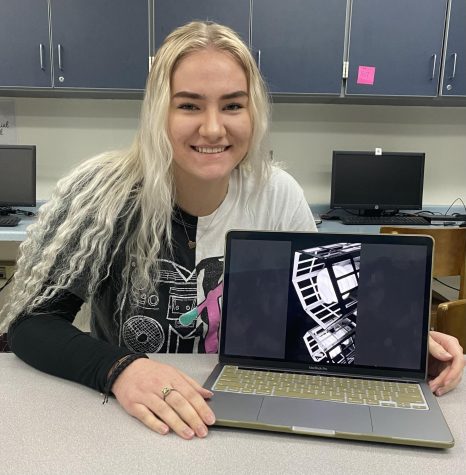 "[I want my art to] sort of leave people with this uncanny [but unique] feel. [My art doesn't] have much of a strong meaning [towards it], [in order to leave most to] viewer interpretation," Hefter says.
The participants were all joyful regarding their selection, and were excited to showcase their skills in front of the judges. "I think it is a cool picture because [there are] different angles [and perspectives] that I like to share because when you first look at it […] it's kind of hard to know what it is, and then once you look at it more, you kind of figure it out along the way […] Makes you think like, is that really what I think it is?" Astle says.
Many also are taking this opportunity to further their art career in hopes of gaining more opportunities through this conference. Hougan hopes to take advantage of this opportunity to gain more knowledge and experience regarding her desired career path.
"I've always wanted to be an illustrator for kind of anything. […] I like making comics, [and] I really want to illustrate for either gaming or comics, something in that [area], because I like video games, and I like drawing and I like all that stuff," Hougan says.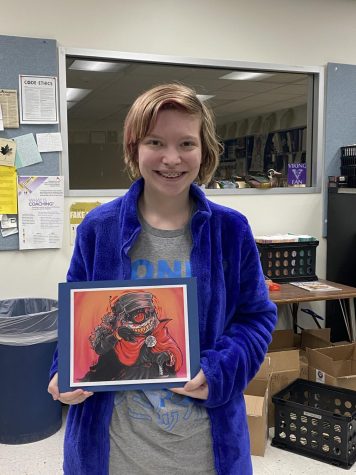 Results of the Badger Art Conference have already come in, with some exciting achievements coming in for Stoughton.
"We know that Kaden Stokstad won first place in sculpture, and June Weier won second place in animation. I think that overall it's just an honor to be chosen to be in the Badger Conference Art show because it is a juried show, [meaning] that there is a lot of competition, " Phillips says.
Pieces from around the Badger Conference were remarkable, which shows how competitive this conference was.
"We went down [to the hallway with all the projects] and saw [them] physically, and whoa! Pictures don't do it justice," Hefter says.
The highly selective Badger Art Conference allowed for SHS artists to display their skills out to the state. Their hard work and dedication paid off, as just being able to get selected is an achievement itself.
Leave a Comment
About the Contributors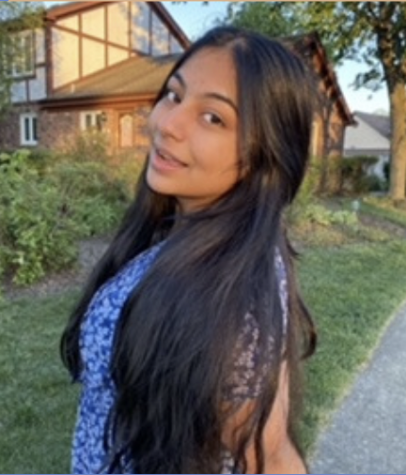 Bhoomi Patel, Staff Writer
Junior Bhoomi Patel is a staff writer for the Norse Star. She enjoys how Norse Star gives her the abilities to engage with the community.

Outside of...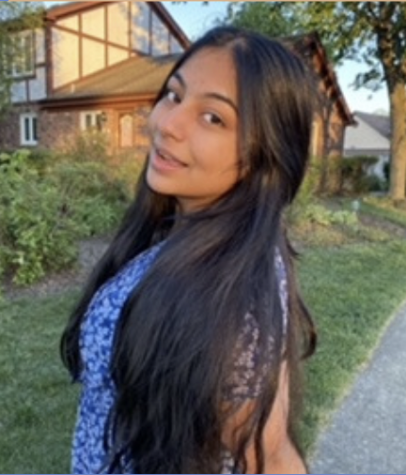 Bhoomi Patel, Staff Writer
Junior Bhoomi Patel is a staff writer for the Norse Star. She enjoys how Norse Star gives her the abilities to engage with the community.

Outside of...