Hope for the Holidays: Host-A-Family
Host-A-Family is a program that was started by Kay Weeden, a middle school teacher at Stoughton in 1992. The program focuses on matching children who are in need of assistance for the holiday season with host families that are able to give. The family fills out an application that lists the children's ages and gift wishes, and the "host" family goes out and shops for the gifts. The majority of gifts that the family requests are basic needs, such as pajamas or other clothing.
December 17, 2020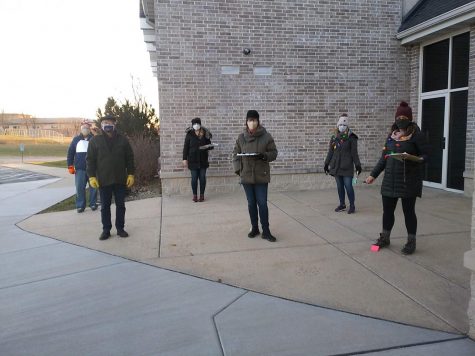 A member on the board of Host-a-Family, Lisa Clark says, "It's not like it's extravagant things. A lot of times people ask for gift cards for groceries, so just being able to meet that basic need is very eye-opening."
The host family would typically drop off the gifts at LakeView Church in Stoughton and the receiving family would come pick them up.
Host-a-Family coordinator, Sue Schadewald says, "[The gift exchange] process brings many people in contact with each other– the hosts, the families, as well as lots of volunteers who oversee the gift exchange over four days."
Due to the pandemic, Host-a-Family is not asking for volunteers this year. Usually, the volunteers would take items to the people who were receiving, and organize gifts in what they called the "elf bazaar."
"At LakeView Church, they [had] six [to] seven rooms just filled with wrapped presents […] It was donated items [so] that people could come in […] and shop, in addition to […] pick up a few things for their family," Clark says.
"
"It was still very rewarding as people are so grateful to receive help, and the community is so supportive in making sure children have holiday gifts" "
— Sue Schadewald, Host-a-Family coordinator
This year, the program served 270 families with 723 children in the Stoughton, McFarland, and Oregon school districts.
Amidst the pandemic, they had to change things up and turned it into an online fundraising drive. "We receive funds from people, and then we can go out and get the gift cards to be able to hand to them," Clark says. "Because families were so generous, […] they had extra money [and] we were able to also include a gift card for groceries and one [for] gas."
The families were given a fifty dollar gift card for each child who is a minor in the family, as well as twenty-five dollar gift cards for groceries and gas.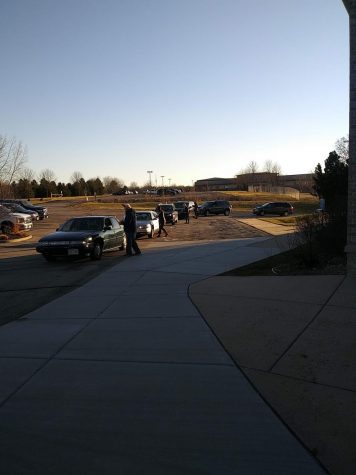 "The board was worried that we would not be able to meet the needs with the changed process this year, but we're absolutely amazed at how the community came together and showed such generosity in the amount of donations we received during a pandemic," Schadewald says. The board members lead the drive-thru distribution of the gift cards. For this event, masks were required and people were not allowed to leave their cars.
Schadewald says, "It was still very rewarding as people are so grateful to receive help, and the community is so supportive in making sure children have holiday gifts. I did miss the feeling of a more personal interaction, even though [they're] anonymous between hosts and recipients through the shopping and gifting process, but was so pleased we were able to run the program at all under these surreal conditions of a pandemic."