Virtual Homecoming Recap
Homecoming royalty voting and other events happen virtually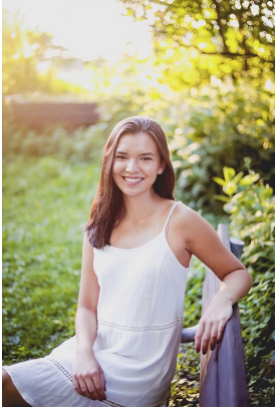 The annual tradition of homecoming: a celebration of football, school spirit, funky dress-up days, and upperclassmen royalty voting. The week ending in a school-wide dance, and our peers crowned either court, king, or queen. However, with this year's changes, all Stoughton High School students are attending school online, and this annual tradition had to be canceled.
Most students expected nothing to happen until October 22nd, when Stoughton High School's Student Senate sent out a school-wide email with a long list of online events planned from October 26 to the day of Halloween on the 31. Most events were Halloween-themed, but mixed in were traditional homecoming events, the first starting on October 26th and going through the 28th with homecoming royalty voting.
This event took place through surveys sent to students via Infinite Campus. The survey included a list of all Stoughton seniors' names, and students chose eight names to be royalty the first round. The second round, which came out in another survey, had many fewer seniors' names, and a student was instructed to check only two names that they wanted to win.
Also included in the week of events were dress-up days, with different themes each day of the week. Monday was a movie character, Tuesday a favorite athlete, Wednesday was a scary but school appropriate costume, Thursday was decades day, and Friday was Viking pride.
To turn it into a contest, students who participated were to email a photo of their outfit into the Student Senate for a chance to win an unknown prize.
When the homecoming royalty voting results were announced on the Stoughton Student Senate Instagram page, king and queen were declared as Brooks Empey and Lucia Nortwen, respectively. In an interview with each of them, both took part in the first and second rounds of voting. They were also similarly surprised when they spotted their names still on the list for the second round of voting, though nothing could compare to the surprise of getting the final result.
When asked how they found out about the results, Empey said he is in Student Senate himself and knew of the results before other people. However, Nortwen found out in a more colorful way and was going to work when Empey texted her congratulations.
Empey touched on how the significance of being homecoming king has changed during virtual school, stating, "It's a lot harder for younger freshmen and stuff to vote for who they really know."
Overall, however, both homecoming king and queen enjoyed learning they had won and were grateful that the school planned to put something together, keeping Viking pride going strong even during a virtual era.