SHS Conducts Fall Contact Days
Coaches and athletes reflect on in-person contact days
As fall sport seasons have been delayed due to Covid-19, the athletic department put together plans for the three weeks of contact days that took place in October. The plans followed COVID guidelines set by Dane County Public Health and Madison Dane County, and gave athletes a chance to get back into their sports and feel some sense of normalcy. We asked coaches and athletes how the contact days went.   
What are ways you prepared for the October Contact days?
Jason Becker, Head Football Coach says, "We developed procedures for the contact days that followed the COVID guidelines and procedures set forth by Dane County Public Health and Madison Dane County. These included identifying what drills could and couldn't take place, identifying the spaces needed to ensure proper social distancing between individuals and pods, and created pods of twenty-five individuals that we stayed in throughout the duration of the contact days." 
Are you happy that you had the opportunity to meet with athletes? 
Susan Zaemisch, Girls Varsity Cross Country Coach says, "These were the best three weeks I have had so far.  I loved seeing my athletes and laughing with them and trying to be a role model. I know I was a happier person when I could be with them and train with them.  Cross Country is a very social sport and these contact days gave us the opportunity for us to do what we love–RUN!!! I am so proud of all the runners who either ran with us or on their own."
For the winter and spring athletes that didn't participate in the fall contact days, what should they expect in terms of types of workouts, schedule, safety precautions, etc? 
Zaemisch adds, "For our spring athletes, they should be in their base phase of training. This means getting in a few runs a week, strength training, flexibility training, core,  and eating healthy.  Many of these athletes have already reached out to their spring coaches for guidance." 
Do you believe the contact days helped prepare the athletes for the possible delayed season and competitions?
Rachael Gierhart, Girls Varsity Volleyball head coach, says, "I think that contact days helped us shake off the dust and get back to the sport that brought us all joy prior to the pandemic. It helped everyone to feel a little normalcy in a time where everything is far from normal."
Did any Covid-19 safety precautions create challenges and/or barriers in conducting practices and workouts?
Kristine Schoen, Co-Head Swim Coach says, "We were restricted to having eight swimmers per cohort, which meant we had to hold three different sessions every day. We also could not use the locker rooms, which meant for some cold swimmers post-workout as they had to leave with their wet suits on."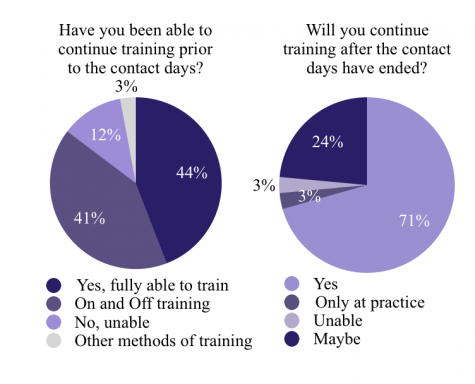 "I think it's great that the athletic department made contact days possible. Personally, I believe they've made us a stronger team and even with online school and COVID-19, we were able to make it work. It really shows how much our coaches care about us athletes. We wouldn't be where we are today without them," says Alex Oran, Cross Country (12)
About the Contributor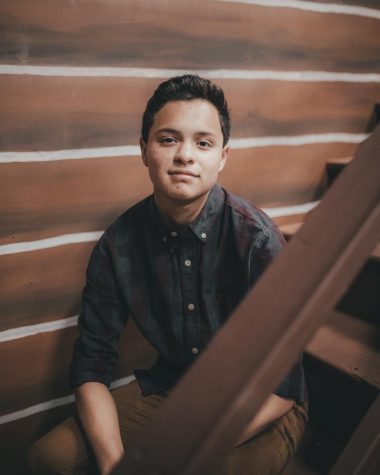 Zack DeGroff, Staff Writer
As a senior, Zack is a Staff Writer on The Norse Star. You can catch him in the music wing playing his saxophone in the Symphonic band, singing in Concert...