Bragging Rights
A half marathon. 13.1 miles. For many of us, we could never imagine running that far. But a group of cross country runners were willing to take on the challenge.
On Nov. 21, seniors Gina Owen, Abbi Kivett, Lucia Nortwen, and Rachel Callahan all ran a half marathon with their cross country coach, Susan Zaemisch, and their underclassman teammate G Gibson.
Sara Gille, another underclassman teammate, trained with the group but ran on a different date. Owen had run a half before, but it was the first time for the others. They ran on the Capital City State Trail, following a path that took them on John Nolen Drive, around the Monona Terrace, and to Lake Farm County Park.
"Once I heard that our cross country season was [going to] be canceled, I decided that I still wanted to do something with running. […] And then Lucia kind of joined me […] and then a few weeks after that, Abbi and Rachel decided to join us as well," Owen says.
Beginning in September, the seniors used an outlined calendar to train. 
"Every week, we increased our long run on Monday, and then the other days of the week we had different speed or hill workouts," Nortwen says.
"[We] would add a mile or a half of a mile until we got to around ten. [T]hat was the most we did at practice, [and then] we…just did thirteen on the day," Kivett says.
The idea of training for such a long run would make many of us want to run away, but Kivett reassures that the process was worth it.
"There [were] a couple of days where one of us wouldn't […] be feeling the best or something, so that was hard, especially [when]…it was really hot. […] But other than that, I think it went really well, and […] it was just a lot of fun to get outside and see each other and run. It was rewarding," Kivett says.
To train, the group mostly ran on trails, switching it up so that it was never boring.
Kivett also recalls one of her favorite parts of the half marathon. 
"We were at 13 [miles] so we had 0.1 to go and we had to cross this…bridge, and then Zaemisch just started playing Miley Cyrus. It was the most cliche thing ever but it was so inspiring. […] I was getting emotional," she says.
When asked about the future, the seniors said that they wanted to potentially do a whole marathon.
"When I finished my first half marathon, I had told myself that I never wanted to do it again. But now, obviously, I have. I feel like I'll probably do more. […] I think running a marathon would be really cool," Owen says.
The runners also recommend this to anyone who feels like giving it a go.
"Coming from someone who doesn't run as much[…]I feel like if I managed to do it somehow, then anybody can. It just takes dedication, and it's so worth it," Kivett says.
"It gave me something to do every day. It was a part of my life that was scheduled when everything else is just so all over the place. It was really nice to have something consistent," Nortwen adds. "Also–you get bragging rights."
About the Contributor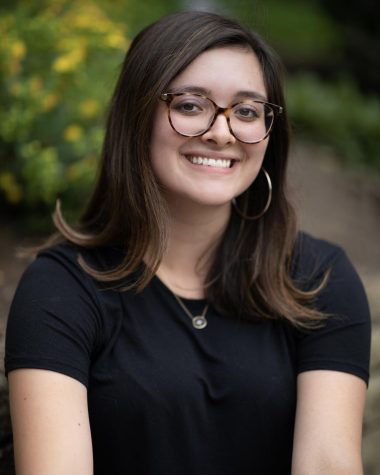 Noelle Gomez, Staff Writer
As a senior, Noelle is a Staff Writer on The Norse Star. Outside of the Norse Star, you will hear her playing the violin in Orchestra. She also teaches...