Hope for the Holidays: SCA Host a Holiday Telethon
Living with the pandemic has made it challenging for us to celebrate the holidays, but the Stoughton community is coming together to find ways to celebrate to make sure it won't be a year without celebration.
December 17, 2020
The Stoughton Center for the Arts holiday show looks a little different this year as they put on a holiday telethon to raise money for the Stoughton Food Pantry.
Owner and director of the SCA studio, Natalie Norlin says, "I feel [the kids] need some sort of normalcy. […] if I were to remove that, [it] would be yet another thing that all of us would have lost."
At first, the show had some performances recorded individually at the students' homes, and the larger group performances were set to be recorded at the Stoughton Opera House to a closed audience.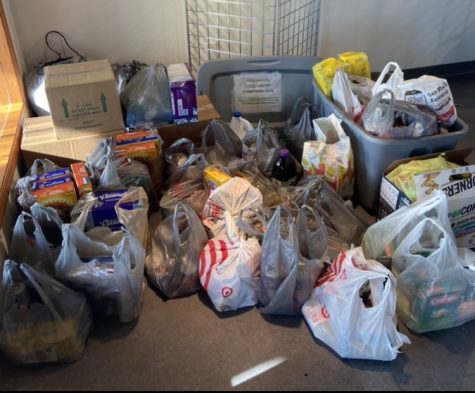 Unfortunately, when Order Ten was instated, all indoor gatherings were prohibited, so they decided to film all the group recordings outdoors at the Viking Village Campground. The show is set around students from the SCA putting together a telethon to raise money for the Stoughton Food Pantry.
"You see, as the story unfolds you see sort of the backstage aspect of it. You see […] the stage manager trying to clean up the stage, running around…them trying to figure out what act or what skit is going to go next, and so on," Norlin says.
The show features a variety of performances, from dances to holiday carols, monologues, and skits.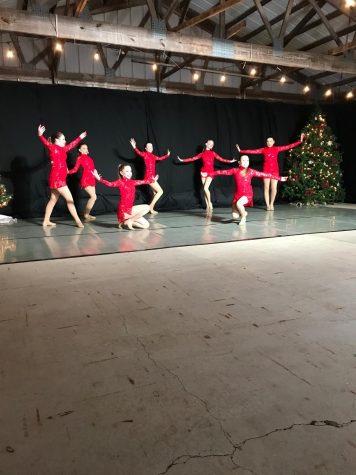 "We have a couple of letters to Santa. Some are pre-written monologues, and some are what we're calling authentic letters to Santa, so we actually have two students that record[ed] what they wanted for Christmas this year," Norlin says. "Another skit is called 'FedEx Christmas' […]. [There is] a head elf who's trying to sort through all the letters to Santa, and some kid from Texas mails himself to the North Pole to kind of redeem himself and try and get on the good list." 
Norlin's husband, Jeremy Kumbier, wrote the show after Norlin had an idea of merging theater and charity.
"One day in August, Jeremy came home from work, and he said, 'I think we should make it into a telethon to sort of group the story together.' And as soon as he said that, my mind immediately went, 'It should actually be a telethon–we should raise money for the food pantry or another Stoughton organization,'" Norlin says.
The studio donated proceeds from the show to the Stoughton Food Pantry and collected non-perishable items.
"I hear from the parents about how they're thrilled that we're doing this holiday show and benefiting the Stoughton Food Pantry. The older kids […] definitely grasp the concept of giving back during these times," Norlin says.
SCA is collecting food and monetary donations through Dec. 18. As of Dec. 15, the anticipated amount of money raised is at least one thousand dollars.
The show streamed on Dec. 11. If you missed the show the studio is selling copies. If you're interested, contact Norlin at [email protected].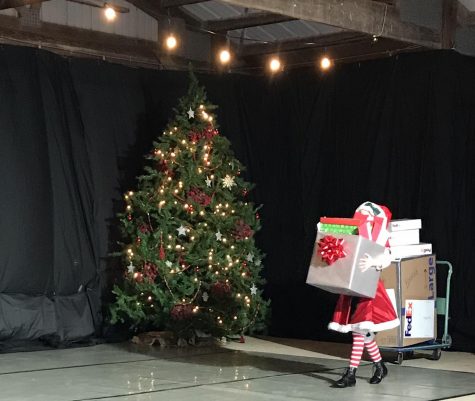 Hope for the Holidays: Host-A-Family
Host-A-Family is a program that was started by Kay Weeden, a middle school teacher at Stoughton in 1992. The program focuses on matching children who are in need of assistance for the holiday season with host families that are able to give. The family fills out an application that lists the children's ages and gift wishes, and the "host" family goes out and shops for the gifts. The majority of gifts that the family requests are basic needs, such as pajamas or other clothing.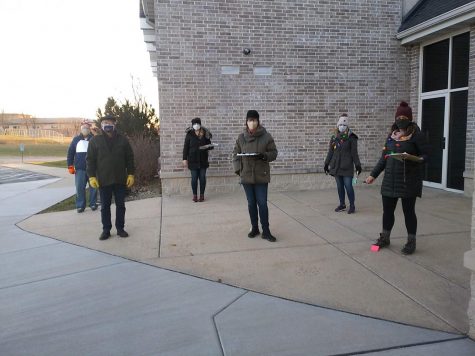 A member on the board of Host-a-Family, Lisa Clark says, "It's not like it's extravagant things. A lot of times people ask for gift cards for groceries, so just being able to meet that basic need is very eye-opening."
The host family would typically drop off the gifts at LakeView Church in Stoughton and the receiving family would come pick them up.
Host-a-Family coordinator, Sue Schadewald says, "[The gift exchange] process brings many people in contact with each other– the hosts, the families, as well as lots of volunteers who oversee the gift exchange over four days."
Due to the pandemic, Host-a-Family is not asking for volunteers this year. Usually, the volunteers would take items to the people who were receiving, and organize gifts in what they called the "elf bazaar."
"At LakeView Church, they [had] six [to] seven rooms just filled with wrapped presents […] It was donated items [so] that people could come in […] and shop, in addition to […] pick up a few things for their family," Clark says.
"
"It was still very rewarding as people are so grateful to receive help, and the community is so supportive in making sure children have holiday gifts" "
— Sue Schadewald, Host-a-Family coordinator
This year, the program served 270 families with 723 children in the Stoughton, McFarland, and Oregon school districts.
Amidst the pandemic, they had to change things up and turned it into an online fundraising drive. "We receive funds from people, and then we can go out and get the gift cards to be able to hand to them," Clark says. "Because families were so generous, […] they had extra money [and] we were able to also include a gift card for groceries and one [for] gas."
The families were given a fifty dollar gift card for each child who is a minor in the family, as well as twenty-five dollar gift cards for groceries and gas.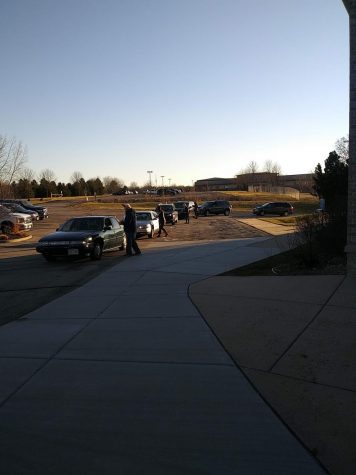 "The board was worried that we would not be able to meet the needs with the changed process this year, but we're absolutely amazed at how the community came together and showed such generosity in the amount of donations we received during a pandemic," Schadewald says. The board members lead the drive-thru distribution of the gift cards. For this event, masks were required and people were not allowed to leave their cars.
Schadewald says, "It was still very rewarding as people are so grateful to receive help, and the community is so supportive in making sure children have holiday gifts. I did miss the feeling of a more personal interaction, even though [they're] anonymous between hosts and recipients through the shopping and gifting process, but was so pleased we were able to run the program at all under these surreal conditions of a pandemic."