Club-a-ganza!
Welcome to the Clubs of SHS! Below is a collection of clubs that are available to participate in during this quarantine craziness. Spanning from Animation club to the possible return of Math Team, this is a snapshot of clubs who responded to a request to be featured in The Norse Star!
Animation Club
Advisor: Adrienne Stahl
President: Raven Jensen
Meeting Times: First meeting will be after Jan. 1. Contact Raven Jensen for more information.
Summary: This club is for those who want to creatively enter the world of animation whether it's to be skilled in Sound FX, Storyboards, Stop Motion, and Frame by Frame animation. Anyone with experience and/or passion for animation is highly encouraged to join.
Joining & Contacting: Contact Raven Jensen ([email protected]) or Adrienne Stahl ([email protected]) for more information at their school emails.
Art Club
Advisor: Jason Brabender
Meeting Times: Every Monday at 3 p.m.
Summary: A club of students that love art in any form. Students can come and hang out to create original art at a personalized pace. Students do not need to be in an art class to join.
Joining & Contacting: Contact Jason Brabender ([email protected]) for more information.
Book Club
Advisor: Cathy Gargano
Meeting times: Third Thursday of every month on Zoom.
Summary: Each month the club selects three books. Students can read any or all of these books or choose something else to read. The goal is to read and discuss books, whether they are books everybody has read or books that you've read and would like to recommend. It is also a social time to get together with peers to talk about something other than school.
Joining & Contacting: Email Cathy Gargano ([email protected]) if interested. Students will be added to an email list that is sent out monthly with a Zoom link and book selections included.
Forensics
Advisor: Ruth Phillips
Meeting times: 3:30-4:30 p.m. on Tuesdays and Thursdays on Zoom. Times are subject to change depending on the group schedule.
Summary: A public speaking club including poetry readings, prose, storytelling, playacting, and debate. Students choose their competing category, and their writing pieces for competition, either original works or selected writings. Coming up, there are six virtual competitions starting in Jan. and ending in April.
Joining & Contacting: Contact Ruth Phillips ([email protected]) or go to the Forensics website for more information. (https://sites.google.com/a/stoughton.k12.wi.us/shs-forensics/)
Photo: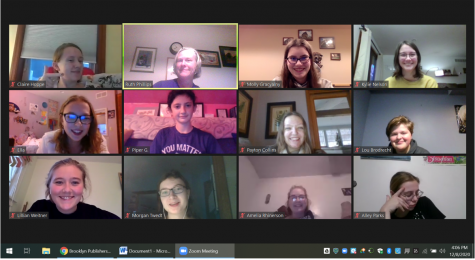 Key Club
Advisor: Beth Anderson
President: Savanna Jemilo
Meeting Times: Second Tuesday of every month at 12 p.m.
Summary: Key Club is an international community service club that is student-led and sponsored by the local Kiwanis Club. Key Club connects members to volunteering opportunities in the community. This year is a little different, but Key Club is making it work with at-home volunteer opportunities that allow members to still be involved while staying safe too.
Joining & Contacting: Contact Key Club through their Instagram, @stoughtonkeyclub, or through Savanna Jemilo ([email protected]) and Beth Anderson ([email protected]).
Photos: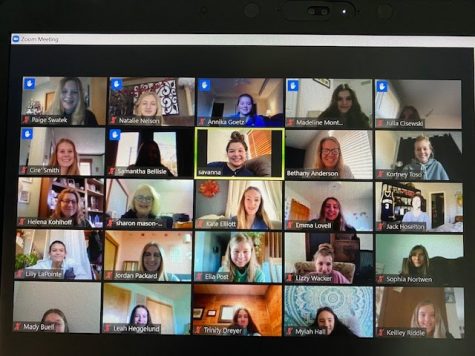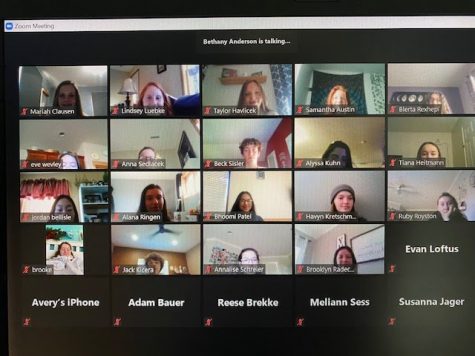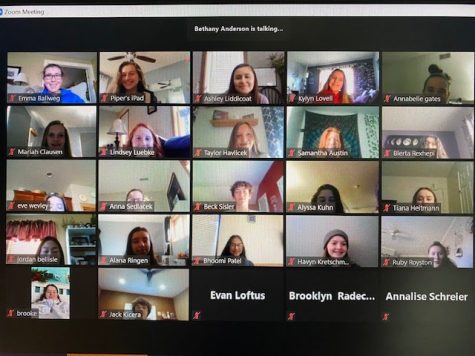 Math Team
Advisor: Rob Last
Meeting Times: Usually, Math Team meets once a quarter for three hours to go compete at a math meet at one of the Madison high schools. However, because of the Coronavirus, this hasn't been possible. Even so, there will be some virtual events that Math Team will be attending during the second semester.
Summary: A place where students who enjoy math can come together to compete individually or as a team. Being good at math is not a requirement.
Joining & Contacting: Contact Rob Last ([email protected]) if interested, where students will be added to a list of contacts for future announcements.
Pictures: (From last year)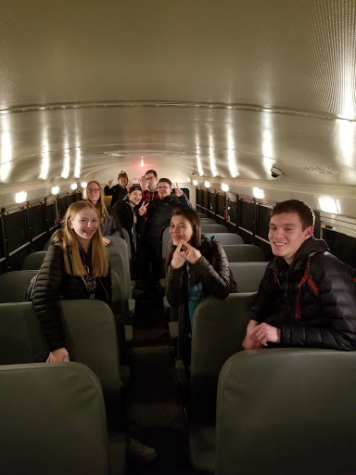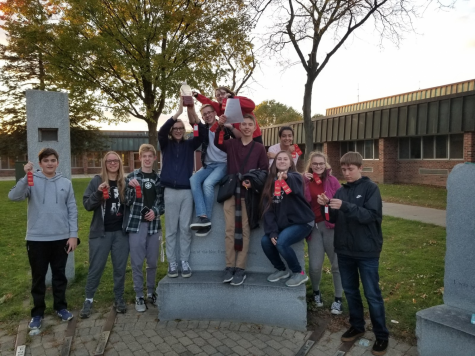 Prom Committee
Advisor: Katy Mullen
Junior Class Officers: Brooke Thrall, Emma Stokes, Shannon Gibbons, Sara Krueger
Meeting Times: No time is set at this time.
Summary: Planning for a potential prom on April 10, 2021 at the Overture Center. Currently, mostly working on fundraising.
Joining & Contacting: Open to Junior class students only. Contact a junior class officer ([email protected], [email protected], [email protected] ,[email protected]) or Katy Mullen ([email protected]) for more information.