Taking Home a Family Tradition
In a year where everything has changed, the holiday spirit remains the same. Families gather together this holiday season, bundled up in coats and gloves to pick a tall and full tree, then later decorate it with garland and an array of ornaments.
This year, social distancing has played a role in these fun activities. Despite this, Hann's Christmas Tree Farm, located in Oregon, Wis. has been helping families find the perfect tree since 1969, and the tradition will still continue this year.
Every year, as soon as Nov. 1 comes, Hann's Christmas Tree Farm is open for business.
 "We´re open nine to five every day," Christmas Tree Farm owner, Greg Hann says.
Greg Hann purchased the farm in 2005, and has seen three generations of families grow up throughout his time on the farm.
During this busy season, all help is needed. "Business has gone up by twenty percent this year. There are ninety employees on payroll. This year, we were able to hire cooks, waiters, and servers," Greg Hann says.
The pandemic has made some of the inside activities move outside.
"There are outdoor wash stations, and we try to wipe everything down after each customer, including our credit card machines and handsaws. All employees are wearing masks, and they are required inside the buildings," Mara Hann, SHS senior, says. Mara is Greg Hann's daughter, and also works at Hann's Christmas Tree Farm.
"A lot of people just want a reason to get out of their house, and we try to make the farm as safe as possible. We have customers that came in early to check out the store and look at the ornaments before they were picked over," Mara  says. ¨There isn't a lot to do right now that is fun and safe for you. It's nice to be able to be outside, doing something with the family, and still feel comfortable."
Hann's Christmas Tree Farm being open has been something many families look forward to. 
"So many people are just glad we're open. Everyone seems to appreciate anything that we can do to help them. A year ago, everyone took for granted the little things like going out in public. Now, people just want to do something and have fun," Mara  says. 
Since the farm has been around for generations, the farm holds many memories. 
"A couple years ago, it was really slow because it had been snowing all day. We were all tired and just ready to go home. We decided to go outside and make snow angels. It was really fun. We were laughing the whole time and it really turned the day around."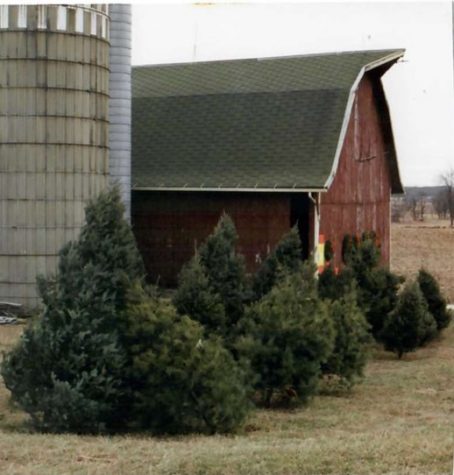 While this year has been long, families are still able to have holiday spirit with their most cherished traditions. 
"I love seeing how festive and happy the families are. If anything, I think COVID has enhanced this. So many people are just glad we're open. Almost everyone is in a good mood, and it just makes your day better," Mara says.
About the Contributor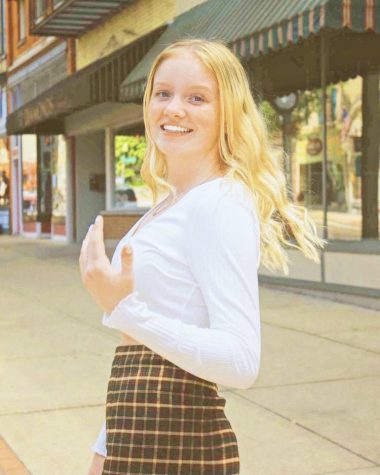 Rachel Callahan, Features Editor and Cover Story Editor
As a senior, Rachel is the Features and Cover Story Editor on staff. You will catch Rachel running everywhere outside of Norse Star, from being a cross...