SHS Teachers Discuss Vaccine Eligibility
What students and teachers thought was just going to be an extended spring break turned out to be an extremely unexpected and prolonged period of our lives. A year later, our community is still navigating the dangers of the pandemic. However, with three CDC authorized COVID vaccines currently being distributed to essential workers and those at risk, there's hope for the future.
From all virtual to hybrid learning, teachers have been expected to work through it all. In an email with school counselor Kristen Natzke and social studies teacher Patrick Schneider, they speak on how the pandemic impacted their job:
"I never thought I would ever meet with students through the computer, I was worried about what that would be like one-on-one but it turned out much better than I expected. It takes awhile for everyone to get used to but it's been great, I have loved getting to know more of my student's personalities than who they are in the building. I think I got to know them even better meeting remotely than if they were in my office, something that I never thought I would have ever said. – Kristen Natzke, SHS counselor. 
 "My job has been turned upside down by the pandemic. Teaching both virtually and in person requires constant planning and flexibility. Some days technology doesn't work. I really miss having a full classroom of students. It has been nice to see some students in person, but it still doesn't have the same 'vibe' of a full class full of students. It's really hard to interact with students who are online and give proper attention to students who are in person. I have not worked this hard at my job since my first year of teaching over 20 years ago. Some days I go to bed before 9:00pm."  – Patrick Schneider, social studies teacher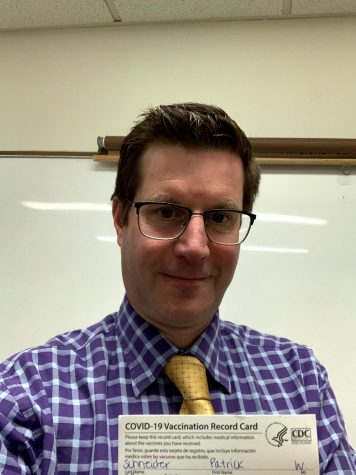 On March 1, teachers were eligible for the COVID vaccine, a step towards normalcy at SHS and all schools. Math department learning strategist Eric Smith and social studies teacher Nathan Nelson shared in an email what they thought when they were told they were going to get the vaccine:\
 "I was very pleased to know that all staff would be given the opportunity to get the vaccine, and a sense of relief and 'moving forward' came over me once I got the first dose." – Eric Smith, math department learning strategist
 "[I felt] like I'd won the lottery" – Nathan Nelson, social studies teacher 
With more and more people becoming eligible for COVID shots, a life resembling before the pandemic seems closer to becoming reality. In an email with school counselor Andrew Burke and business teachers Maggie Heck, they shared their hopes for the future:
 "When we don't have to worry about infecting our loved ones we will be much more emotionally regulated. Feeling safe is fundamental to performing our best. This is true for teachers and students. If more students feel safe coming to school in-person once the adults in the building have been vaccinated, it will allow us to build stronger relationships. Feeling safe, valued, and respected will enable students to be engaged in learning without distraction." – Andrew Burke, SHS counselor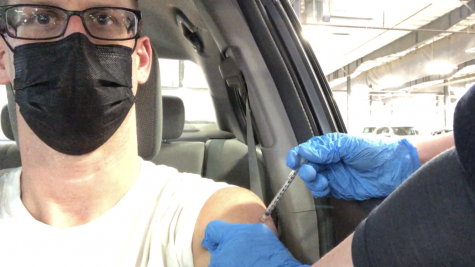 "I hope that it will allow for things to be more normal in the near future. There are still so many unknowns, but I am hopeful." – Maggie Heck, business teacher