SHS Choir Ready to Perform Pops
With Madrigals and the winter concert canceled due to the pandemic, Pops, a performance focused on modern music, will be the first full concert the SHS choir will perform this year. 
Regarding state safety guidelines, Pops will look a little different this year. The show will be entirely virtual and free to access, and while there is currently no finalized date, it's planned to be released in early June. 
The director of vocal music at SHS, Ryan Casey, explains how everything will come together. 
Casey says, "Since the choirs can't be together, we did an audio recording. All of the soloists are going to be taped on May 3 and 4 at the high school. Then a professional videographer is going to edit everything together." 
Local businesses will be sponsoring the event, with all the funding going towards the sound tech, band, lighting, and video. 
Casey states, "We're not making any money off of the event. It's just an opportunity for students to be able to perform."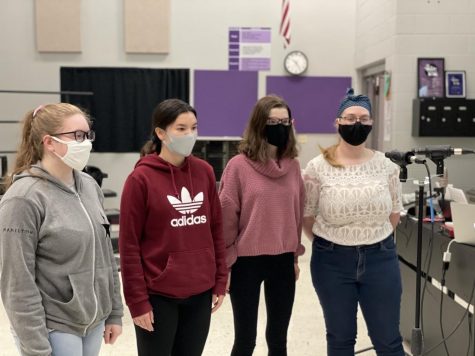 The pandemic has drastically changed how many electives and clubs function, forcing them to make changes if they want to continue. The choir class has had to change how they work together, which is hard, especially in a class that requires so much teamwork.
Lucia Nortwen, senior Pops soloist, touches on this by saying, "With the pandemic, we've all been separated. Our class sizes went from 70 kids altogether to just a couple of students in each class. We've still been able to sing, but with the unique circumstances, we've had to record our songs in small groups and stack the recordings to 'sing                                                                                                             together'".
Amelia Rhinerson, another senior Pops soloist, speaks on this as well, stating, "The pandemic has severely limited what we are able to do as a choir. Who would have thought that an activity so harmless before could become one of the most dangerous things you could do right now?"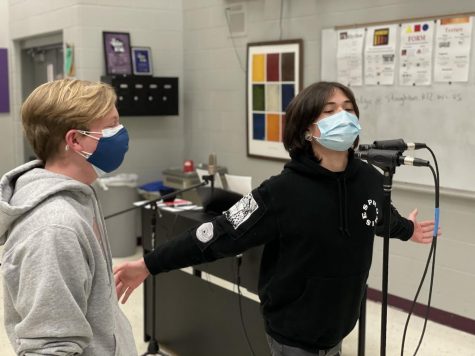 These restrictions contrasting to choir pre-COVID-19 have been very different, but Casey believes that students have learned important lessons through it all. 
"I really feel like the students are seeing, 'Oh, okay, I am actually making a difference'. I think students are starting to see the value of their individual worth of the team. I really think that's going to carry over for those students in the next few years that have gone through this process," Casey says. 
Mr. Casey shared that anyone interested in choir should stop at the music department and speak with him for more information on becoming involved.