Let's Get Physical
SHS coaches offer insight on the benefits of joining a sport
Athletics have always been a huge part of the culture here at SHS. Whether it be football, basketball, wrestling, or anything in between, athletes and coaches alike will tell you that sports are a great way to not only develop athletic ability but to work on interpersonal skills as well. 
Boys golf coach Stephen Stokes says that golf teaches athletes life lessons while competing in a sport they can play for the rest of their lives. Treating the course, the players, and the coaches with respect is incredibly important. 
"My goal is that we're better people than players," Stokes says of his golf team. "Golf is called the game of honor because a lot of times you don't have officials or referees, you kind of regulate yourself. You have to play within the rules, you have to treat the course a certain way."
Stokes mentioned that golf can help develop lifelong social skills, like compromise and communication. The golf team gets to interact with a wide variety of people, and Stokes described the sport as unique in the way that it's so independent.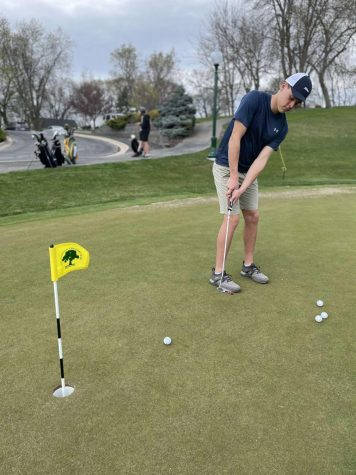 One of the oldest sports in America is lacrosse, but it only recently gained popularity here at SHS. The team has been around for about ten years, and coach Theo Lucas says lacrosse is unique in the way it combines aspects of many different team sports. 
"It draws upon a lot of different skill sets, so you don't necessarily have to have played lacrosse before. It's something that you learn and pick up." Lucas says. 
Lucas says that lacrosse is a fast-paced sport, sometimes called "the fastest game on two feet." The team here at SHS values collaboration, community, and character building. 
"I always think being part of a team is super fun. Your teammates are always there to pick you up. We have players on the team who are leaders and who have really taken initiative to develop their leadership skills, and lacrosse has provided an opportunity for a lot of that personal growth." Lucas says. 
Both Stokes and Lucas feel as though their sports are good ways for their athletes to practice skill-building for the rest of their lives. 
"It's about being real people, it's about learning things. You want to be around people and you want to gain some experience or just have an activity in your life that doesn't require studying. Just give it a shot," Stokes says.