The Importance of Free School Meals
Waukesha's recent decision to opt out of the federal free lunch program makes many wonder about free meals in their own town and the regulations that come with it. Due to COVID-19, the United States Department of Agriculture (USDA) announced that every public school in America could receive two free meals for students.
"Every student can have one free breakfast and one free lunch each day," says Stoughton's Food Service Director, Jacob Kleven, "Last year, because we had pretty much everybody at home, we had any child under the age of 18 that lived in Stoughton could get free lunch. Now, this year you have to be in K-12 learning in a building."
Although you must be learning in a Stoughton school to receive free meals, there are community-led options for providing free meals during the summer. One program that helps students grade 12 and under receive free food during the summer is Lunches for Vikings, which is volunteer-led and distributes free lunches throughout the summer.
"We have a very generous community that gives us donations every year that it helps support students with, so I don't know that we're in a position where we would need to do that because even if you're not approved for free or reduced meals, there are other resources to help those students," says Stoughton's business services and administrative assistant Jenny McKenna.
Despite the fact that breakfast and lunch are now free, the number of students taking free school meals hasn't been greatly impacted, likely due to a lack of awareness. "We're actually about the same right now. I just looked at 2019 […] all of the schools are at kind of a normal running level. So far it has not increased our participation, but it is still pretty early in the year, and still, people are finding out that it's free, and that our food is very good," says Kleven on the rate of participation.
Free breakfasts and lunches are eligible to any students in grade 12 and under who are currently learning in a Stoughton building. Students can take advantage of the free meals by stopping by the cafeteria from 8:15 a.m.-8:30 a.m. before classes or on your lunch break.
About the Contributor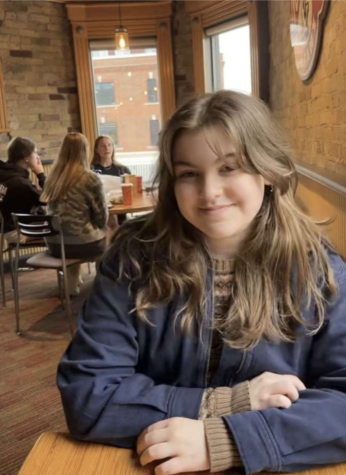 Madeline Monthie, Features Editor
Madeline is a junior and this is her second year on staff. She is also involved with key club and student senate. In her free time, she enjoys reading,...