New Coaches at SHS
This year, we welcome three new coaches to Stoughton High School. Audra Jenson will coach the Dance team, Jason Model will coach Girls Tennis, and Jacob Bonsett-Veal will coach Girls Hockey. Get to know all three of them and their goals for coaching in this article!
Audra Jenson is currently attending Madison Area Technical College to become a nurse. Jenson danced and ran track & field while she was a high schooler at Lakeside Lutheran High School. Jenson speaks of a coach who impacted her in high school.
"The coach who inspired me, and is why I coach today, was my old cheer coach. She always taught me that if you put in the work for something, you'll finally get the results that you deserve," Jenson said.
Established at SHS in 2011, the Dance team is known for their choreographed routines at football and basketball games, as well as for participating in competitions.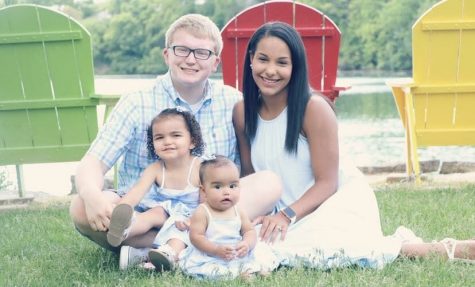 Jenson believes that one of the reasons people enjoy watching dance is how effortlessly it comes across.
"People are drawn to watching dance because we make it look easy. My dancers have been trained through most of their lives to do high kicks, drop into the splits, or spin on one foot. When the girls do fun stuff like that, it makes people want to come back and watch us again," Jenson says.
She was drawn to coaching the dance team because of the dancers themselves.
"I have a very respectable and awesome group this year. It is not just what we do that brings people back. It's the kids. They create relationships with people, and it shows our program in a positive light," Jenson says. "I want to impact my team by building strong athletes and stronger young adults."
During her time as the dance team's coach, she wants to develop an environment where dancers feel safe.
"The type of environment that I strive to have is a safe one. I always want my dancers to feel like dance is their safe place. No matter what is happening outside of practice, I always want my athletes to feel like they belong, and they can express their feelings and come to me with things that bother them," Jenson says.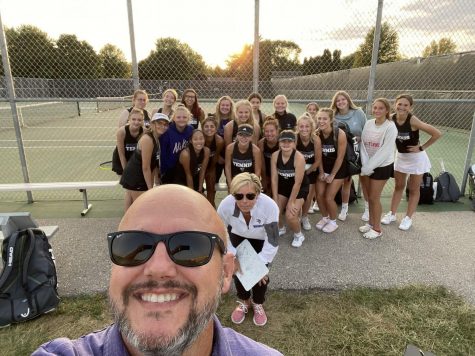 Model went to school at SHS and was involved in football, wrestling, and Norwegian Dancers during his time. He works in the SHS Learning Academy as an alternative education teacher, and he got his alternative education certificate from UW Milwaukee.
Model has had previous coaching experience coaching wrestling in Deforest and coaching wrestling at River Bluff Middle School for 15 years.
Model got into tennis because of his daughter, who joined the tennis team her freshman year.
"We played together, and they didn't have another coach for this year, so I ended up being the lucky one that got it," Model says.
Model believes that different types of people are drawn to tennis by either watching or playing.
"I think it can be for very competitive and not competitive people. Some people come out just because they enjoy going to their practice; they like getting a little exercise-some like the competitive aspect of it. I also think many people who come to watch think it's pretty entertaining or they're watching someone they know," Model says.
What is essential to Model is making sure that the people on his team enjoy their time there.
"What's key for me is just to be positive and make it a great experience for those players that have been around for a while and are having a new coach," Model says.
Bonsett-Veal went to Oregon High School, where he played soccer and hockey.
He attended the University of Wisconsin-Platteville, and is now an optometric/lab technician.
He started his coaching career with the Oregon Youth Hockey System, and he spent the last two hockey seasons as the Iceberg's Assistant Coach. Bonsett-Veal reflects on how these experiences have impacted how he instructs.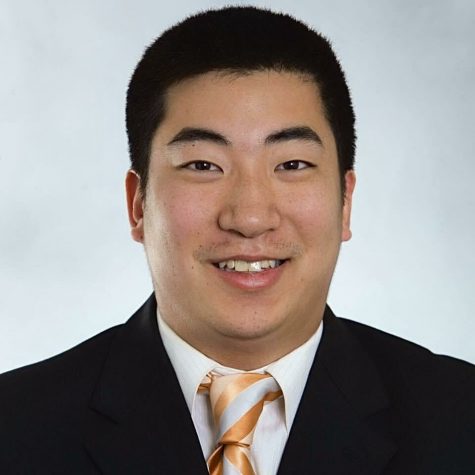 "Throughout my time in athletics, there were many coaches that impacted the way I coach. I was able to see what things worked and what didn't work," Bonsett-Veal says.
Stoughton girls hockey is involved with the Icebergs, a hockey program through the Badger Conference. Stoughton, Monona Grove, Oregon, McFarland, and Edgerton all contribute players to the team.
Bonsett-Veal is drawn to this sport because of the community aspect.
"It allows individuals to come together, play the sport they love, and become part of a family," Bonsett-Veal says.
He wants a welcoming environment during his time as a coach.
"I want the players to feel comfortable being at the rink during practice and games while being able to express themselves. I want them to be accountable for their actions both on and off the ice. I also want them to be able to grow as individuals and help prepare them for their future," Bonsett-Veal says.