Short Stack Measures Up
Breakfast often gets a bad rap, especially considering it is "the most important meal of the day." Some insist that they don't have time; others are flat out against breakfast foods as a whole. Well, The Norse Star has just the place that will change their mind.
Short Stack Eatery, located on the corner of West Johnson Street and North Henry Street in Madison, has everything that a breakfast enthusiast could dream of and more than enough to change a breakfast hater's mind. The menu is split into two sections: sweet and savory. Each section offers a wide variety of dishes, each of which can be paired with one of their many mouth watering sides. The menu also includes a list of specialty coffee drinks, flavored lemonades, and Coke products.
Their specialty dish, "The Blind," can change at any given time. Patrons can ask whether the dish is sweet or savory, but asking anything else will cost them. Those who order the dish "blind" will pay a mere $8.50. If one asks what the dish is, they must pay an additional $2.50.
Immediately upon entering the restaurant, there is a very strong "local cafe" feel. The sensation is equally comforting and exciting. There are many windows, allowing lots of sunlight to pass through and contributing to the already cozy environment and making the room feel more open. Throughout the restaurant, pride flags and signs promoting equality decorate the walls and windows, making it clear that all are welcome and encouraged to sit down and enjoy some of their delicious breakfast food.
Once seated, patrons are given the opportunity to take their time deciding what they would like to order. To access the menu, guests can either ask for a paper menu or scan the QR code located in front of the restaurant. Once each individual has made their decision, they approach the register, order their meal, and pay right away.
One staff member got the Breakfast Sandwich from the savory section. The sandwich consisted of a fried egg, bacon, cheddar cheese, tomato, caramelized onions,and rhubarb jam, all served on either a pretzel or spicy cheese roll. The sandwich was a perfect blend of a bunch of different breakfast components, each one complementing the other in a surprising but pleasant way. It was a sandwich that could be enjoyed at any point in the day.
Short Stack Eatery makes an effort to accommodate dietary restrictions. The menu includes many options that are gluten free, vegetarian, and vegan. One menu item that can cater to the vegetarian customers is the trio, which gives the customer a chance to pick three different menu items, either savory, sweet, or a combination thereof.
One staff member ordered a short stack of the chocolate chip pancakes, breakfast potatoes, and fresh fruit. The breakfast potatoes were perfectly flaky and paired with a house-made sriracha sauce that assisted them in standing out from that of other restaurants. The pancakes were perfectly cooked and not overly sweet, and the fruit was–as promised–very fresh.
Overall, the meal was satisfying and fulfilling for meat eaters and vegetarians alike.
To make a long story "short," Short Stack Eatery is a great place to enjoy some top-tier breakfast food at any time of day. Its convenient location, delicious food, and entirely welcoming atmosphere all come together to create a great experience for friends and family.
With all of this in mind, Short Stack Eatery receives five out of five pancakes and a strong recommendation from The Norse Star Staff to stop by.
About the Contributor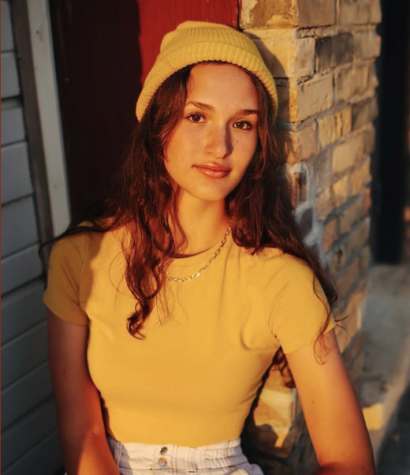 Anja Royko, Editor-in-Chief & Cover Story Editor
Senior Anja Royko is the Norse Stars Editor-in-Chief and Cover Story Editor. Anja enjoys how Norse Star allows her to shine a light on underrepresented...