Getting Inspired at Grand Inspired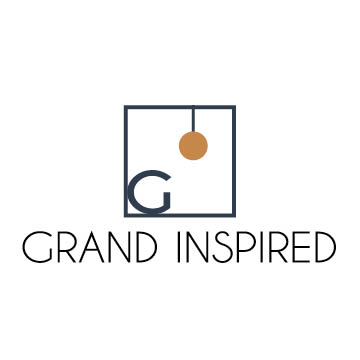 After years of sitting closed up and abandoned, the garage doors of 501 E. Main Street have been lifted, the moldy boards have been removed from the windows, and a fresh fall breeze blows through the historic building.
Built in 1927, the nearly 100 year old building has seen its fair share of businesses. From an automotive dealership in its early days to the Honey Wagon headquarters most recently, it's well used. The building's exterior curved brickwork and windows make it stand out from the structures around it, a style called Art Moderne. But at the moment, the exterior is about all that it has going for it. The interior is torn apart, with piles of scrap materials and old wooden boards scattered about.
But beauty is in the eye of the beholder. That's where Joanna Grassman comes in. Grassman is not only bringing a fresh look to the building, she is bringing life to it through her new business, Grand Inspired.
Unlike other businesses currently in downtown Stoughton, Grand Inspired is set to be a woodworking makerspace and gallery. The makerspace will be a place where people of the Stoughton community and surrounding area can gather to work independently or together on wood-based projects, using equipment that will be provided by Grand Inspired.
"The maker space is like [having] a gym membership. Only this is a membership in woodworking […] You pay a monthly fee and then you can come in and use the woodworking equipment whenever you want," Grassman says.
Grand Inspired will be divided into four different areas. There will be an enclosed "dirty side" where noise and sawdust are allowed. The woodworking equipment will be in this part of the building. The next area is a finishing area, or a "no sawdust" zone, as Grassman describes it. This side will be equipped with fume vents to bring the smells and fumes of wood finishes outside. The third area will be another workspace, where there will be work tables and necessary tools to further build and finish projects. These three areas are the "makerspace," where people can come in and utilize the equipment as needed to create their art.
The fourth space will be the gallery. Grassman explains with a smile that it is here that people can present and sell their creations, whether they made them in the Grand Inspired Makerspace or outside of it.
Grassman, who retired this June, has worked in education for most of her life. She explains the drive and passion that brought her to this point and what brought her from education to art and woodworking.
"[I] love to play around with wood, and I've always dreamed of renovating an old building for a long long time. I grew up in an old farmhouse and I would have dreams of restoring [it]. […]The sense of wanting to keep [quality structures] and buildings and [preserve] the things that [happened] in them- that's one of the things that motivates me," Grassman says.
She is also inspired by the value of handmade items.
"You have a handmade table for example. It's not something that you're going to throw away and get something different in a couple more years. You're going to keep it forever," Grassman says.
Grassman not only values the satisfaction of having homemade art and furniture, but she also values the process it took to produce that final piece. She hopes to provide an inviting, comfortable, and inspiring experience for makerspace users.
"People, customers, [and] clients want experience, so our experience is that people come to see beautiful things that people have made, but they also get to experience what it's like to actually make the product […] I would just love to see people [who are] starting out, and build something really super special with their art," Grassman says. Grassman also hopes to provide a safe and inclusive space for the Stoughton community and beyond. With the help of Grassman's team, consisting primarily of her family, she hopes to draw in people who are not usually represented in woodworking such as women, people of color, and those with disabilities.
"[I want to] have this space really be a very inclusive, friendly space for people who are just getting into it to people who are just doing this as a part of their routine and have done it for years," Grassman says.
The makerspace along with a tentative online shop are set to open by December. The gallery will be open in March. Grassman hopes that by bringing this kind of experience to Stoughton she can promote careers in artistry and woodworking.
"The biggest thing that I see for myself right now is bringing this to fruition, you know, seeing it through, getting it going […] My goal at this point with this building is to support the people who are in here," Grassman says.
Grassman shares that people can stay up to date with Grand Inspired by following them on Instagram and Facebook @grandinspired.
About the Contributor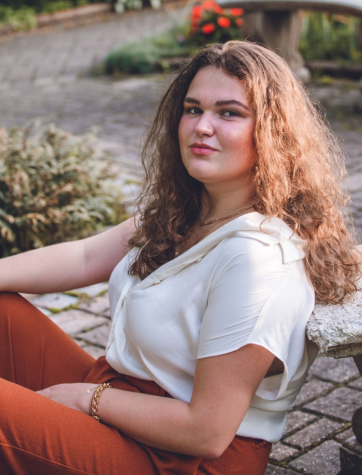 Madison Luick, Cover Story & Opinions Editor
Madison is a senior and this is her second year on staff. Madison is also in symphony and chamber orchestra, as well as symphonic band, jazz band, and...