A New "Star" in Town
Stoughton boasts several coffee options, including both chains, such as McDonald's and Dunkin', and small businesses such as Wildwood and Autumn Pearl. Coming to town very soon is yet another choice for anyone who's looking for their daily (or only-when-they-feel-like-it) caffeine fix.
Starbucks is opening a new Stoughton location on the corner of HWY 138 and Kings Lynn Road. The popular chain is moving into what used to be the Old National Bank building by the Pick 'n Save parking lot.
Anyone who has driven by the old building recently might have seen construction and "Coming Soon!" signage. The project has been underway in recent months and is nearing completion with each coming day.
Cory Hovland is the store manager at the new Stoughton Starbucks. Hovland has been with Starbucks for fourteen years. For nearly eleven of those years, he has been managing his own stores and collecting experience as a "Starbucks Partner."
"It has always been a dream of mine since becoming a store manager to open a store and build it from the ground up," Hovland says. "I am just really excited […] to be able to serve the community [my family and I] live in."
Hovland has been preparing for opening day ever since he learned of a possible Stoughton location. For the last month or so, his focus has been on hiring.
"The biggest challenge is that virtually 100% of our team will be newly hired baristas, so there is a lot of training involved," Hovland says. "This being said, we are optimistic that we will be ready to open our doors to sling lattes all day and rock n roll!"
According to Hovland, Stoughton will offer cafe ordering/seating and drive through, along with mobile ordering, so any individual with a busy schedule or simply a preference for minimal interaction will be able to order easily through the app.
There has been word in the halls among students anticipating this addition to Stoughton's coffee options. Senior Elizabeth Tessier is looking forward to the soon-presence of this well-loved chain.
"I'm really excited to have a Starbucks in town for a quick caffeine boost during the day," Tessier says.
Other students share similar sentiments, but point out a possible drawback. Senior Riana Paquette shares her thoughts.
"I think in the grand scheme of things, Starbucks will be a good asset for Stoughton," Paquette says. "I do think it puts our small coffee shops in town at a bit of a disadvantage […] I hope that people will continue to enjoy and support our small coffee shops while enjoying our new Starbucks."
The store has a tentative opening date of Nov. 18., and in the meantime, Hovland and Stoughton's new baristas continue to work toward preparing themselves and the store for an influx of excited coffee, tea, and specialty-drink lovers.
"I am over the moon about being able to open this store in Stoughton. I love this town and hope to provide a truly great experience for our customers and community. […] I know the team we are building feels the same way," Hovland says.
About the Contributor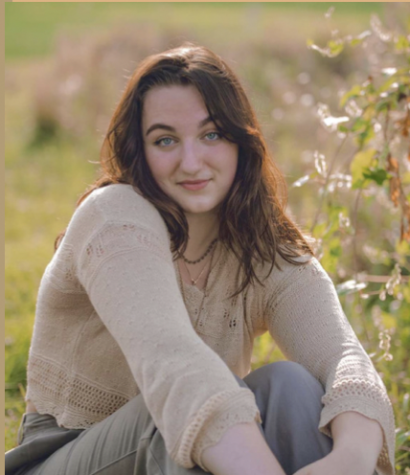 Clare Borchardt, Staff Writer and Copy Editor
Clare Borchardt is the Norse Star's Copy Editor as well as a staff writer. Clare appreciates how the Norse Star is student-led and the amount of collaboration...