The Future of Masks in SHS Winter Athletics
Public Health Madison & Dane County will decide on Nov. 27, 2021 if Dane County will continue or cancel its current mask mandate order. The current order is Face Covering Emergency Order #4, which requires masks to be worn indoors by all people older than 2 years old at any public location in Dane County.
While a lifting of the county-wide mask mandate is not guaranteed at this date, it is a fairly likely outcome according to Public Health Madison & Dane County.
Even if the mandate in Dane county is lifted, it is still up to Stoughton leaders, in collaboration with the local public health department, to decide what the school and its students and staff will practice for COVID-19 safety.
"[Through] having hard conversations with Mr. Kruse and the district office administration, we can all come to a consensus of what is best for Stoughton, and I think that's how we're going to proceed throughout this decision-making process," Athletic and Activities Director Andie Alexander says.
Alexander doesn't see COVID-19 mandates becoming any more restrictive after Nov. 27 either. This is exciting news to many athletes including senior, boys swim co-captain Owen Lehman.
"It's almost obsessive to put [a mask] on and off constantly because you're wet, so your mask gets soaked immediately," Lehman says.
Overall though, the senior swimmer is just happy to get a full 2021-2022 swim season after last year's shortened and restricted one.
Alexander also hopes this season can be different from last years'.
"My goal is to sustain the season," Alexander says. "I want the kids, parents, and families of Stoughton to experience a full year of the winter programs and to have it be a safe and fun environment."
Until Nov. 27, according to the Stoughton School district, safety will be best met at SHS by students and staff following the mandatory mask mandate indoors, not only at SHS but at any school members may visit.
"We feel like what happens in Dane County should be consistent across the board. Regardless if we go to a different county, we still come back to Dane County," Alexander says.
Lehman urges athletes who are hesitant about the current mask mandate to continue in their winter sport with a positive attitude and a mask because that's what's advised.
"I don't think [the mask mandate] will be going on forever, so I'd say compete anyways. You only have four seasons," Lehman says.
About the Contributor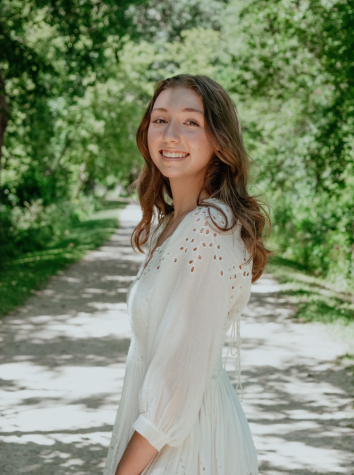 Lauren Amstadt, Associate Editor-in-Chief, Arts and Entertainment Editor, & Business Manager
Lauren is a senior and has been on staff for two years. Lauren is also involved in swim, track, and student senate. After high school, Lauren plans to...