Masking For It
Ever since we returned to in-person learning last spring, there's been a strict set of rules in place to make sure students are safe and protected from COVID-19 — at least there was supposed to be.
With a new school year fully underway, those safety protocols seem to have taken a backseat. Rules that were supposed to keep SHS students safe are not thoroughly enforced, and many students flaunt them altogether. In order to keep everyone in school safe, both staff and students need to do more.
The problem here is simple: the enforcement of COVID-19 safety rules aren't consistent across the board, made no easier by the amount of students who disregard safety. Why is the maskless student body allowed to cram into the Celly Section to watch a football game? Even if it's outside, there's no excuse for the close quarters.
Students need to sit two people at a table if they want to eat inside. There simply isn't enough room in the cafeteria for everyone who wants to eat inside to be able to. With the harsh weather of the upcoming winter months, there won't be enough space to house everyone who wants to eat inside. More eating areas should be opened to prevent this problem. Otherwise, we will have to compromise student safety. Every time we walk into the building, we're at risk of getting COVID-19, from people who don't wear their masks right, to people who are unvaccinated, to any other number of reasons. We're in close quarters with our peers for seven hours a day.
With the introduction of the COVID-19 vaccine in late spring of 2021, it seemed as though things may finally be returning to normal. Some were eager to get vaccinated to go back to normal life, but many had their doubts. Because of this, the percentage of Wisconsin residents who have been partially or fully vaccinated is only 58.8%, as of Nov. 2021. This number is not nearly large enough for students to feel safe at school, especially because the number of vaccinated students is unavailable for public access.
Uncertainty surrounding vaccine status of peers does nothing to ease students' worries, either. Because there is no vaccine mandate for Wisconsin public schools, it's unlikely that many of the people we sit next to in class every day are immunized against the virus. This makes it difficult to trust that I'll be safe when I come to school — even with my own fully-vaccinated status, it's at its most effective if the people around me are vaccinated too.
Combating COVID-19 in a hostile environment full of students who don't feel the need to wear their masks right and get upset when reprimanded for it is undeniably difficult. Surely administrators are doing all they can to ensure safety, but unfortunately, it isn't enough. There needs to be stricter consequences for those who break COVID-19 safety protocol in the classroom. Last year, students were sent home if they were repeatedly reprimanded for wearing their masks incorrectly. These days, you can walk through the halls of SHS, and in the thirty seconds it'll take you to get from one class to another, you'd run out of fingers by counting on your hands just how many people aren't wearing their masks right. Surely, the staff is doing their best to reprimand those who wear their masks incorrectly, but it's not enough. If students don't listen when they're told to pull their mask back up, they should face consequences. It's a matter of public health and safety.
The current attitude of a good portion of SHS students towards COVID-19 safety is scary, to say the least. We are still in the middle of a global pandemic, and I'm sure I've been no saint when it comes to being safe and hanging out with friends, but I wear my mask right. I'm vaccinated. It's not hard to do, and the fact that many take it as such a personal offense, a violation of their rights and liberties, is upsetting.
Rules concerning the safety of students need to be carefully thought out and should be universal. COVID-19 safety doesn't just fall on the shoulders of the administration, though. It should be a joint effort between staff and students, and more needs to be done, not just for the safety of staff and students, but for the community as a whole.

About the Contributor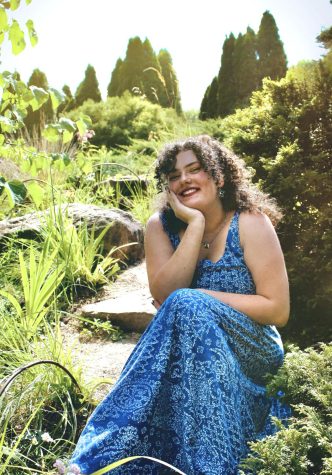 Delaney Gauthier, Opinions & News Editor
Senior Delaney Gautheir is the Norse Star's Opinions and News editor. She appreciates the opportunities and friendships she has received from being on...