2021 Movie Recap
Looking back, 2021 was a year full of chaos, new technology, new innovations, COVID-19 variants, and, thankfully, a return to movie theaters. Most likely due to a lack of movies last year, crazed fans masked up and went out to celebrate the releases of several new movies. Many big titles were released this past year, but some, such as "Dune", "Spider-Man: No Way Home", "House of Gucci", and "Encanto", earned the most attention from the fans and the most money at the box office. Warning: this article may contain spoilers for the following movies: "Spider-Man: No Way Home", "Dune", "Encanto", and "House of Gucci."
"Spider-Man: No Way Home"
Release Date: Dec. 17, 2021
Domestic Box Office Earning: $572,984,769
Rotten Tomatoes Rating: 90%
Summary: Spider-Man: No Way Home is the third installment of Tom Holland's Spider-Man series. This is the third series adaptation of Marvel's Spider-Man. Peter Parker, portrayed by Tom Holland, has now had his superhero identity as Spider-Man released to the public, throwing his life into chaos. When his actions have repercussions on his girlfriend, MJ, portrayed by Zendaya, and his best friend, Ned, portrayed by Jacob Batalon, Peter seeks the help of another fellow superhero, Doctor Strange, portrayed by Benedict Cumberbatch. When Doctor Strange's attempts go wrong, Peter is faced with new, foreign, and dangerous villains and he also receives help from fellow heroes. Peter must learn what it truly means to be a hero and the sacrifices that come with it.
"Dune"
Release Date: Oct. 22, 2021
Domestic Box Office Earning: $99,244,744
Rotten Tomatoes Rating: 83%
Summary: Based on the 1965 science fiction novel by Frank Herbert, Dune follows the story of Paul Atreides, portrayed by Timothee Chalamet. Paul, born into a noble family, must navigate life on a new planet called Arrakis, or Dune, known as the most dangerous planet in the universe. Dune follows not only Paul's story, but also the story of his parents Duke Leto, portrayed by Oscar Isaac, and Lady Jessica, portrayed by Rebecca Furguson, who help him on his journey. Hostile forces explode into conflict over a precious resource on Dune called spice and Paul is forced to finally face his destiny.
"Encanto"
Release Date: Nov. 24th 2021
Domestic Box Office Earning: $93,149,389
Rotten Tomatoes Rating: 93%
Summary: Encanto is the newest animated film released by Disney which follows the life of a magical family in Colombia. The Madrigal family live in a magical house and each child is given a unique gift such as communicating with animals, healing with food, super strength, and more. All of the family members have a gift except for the protagonist, Mirabel, voiced by Stephanie Beatriz. After spending the majority of her life feeling a bit too normal, Mirabel learns that she might be her family's last hope. When Mirabel discovers that her family members may be losing their powers, she goes on a journey to find out what is happening and what she can do to save her house and her family's miracle.
"House of Gucci"
Release Date: Nov. 24, 2021
Domestic Box Office Earning: $48,417,498
Rotten Tomatoes Rating: 63%
Summary: House of Gucci is not only based on a true story, but also the book The House of Gucci: A Sensational Story of Murder, Madness, Glamour, and Greed, which was written in 2001 by Sara Gay Faden. The film follows Patrizia Reggiani, portrayed by Lady Gaga, an Italian outsider from humble beginnings. She must navigate marrying Maurizio Gucci, portrayed by Adam Driver, and also marrying into a prestigious family, known as the house of Gucci. She must adapt to her newfound family legacy and the responsibilities that come with it. This new life not only brings her riches and new opportunities, but also betrayal, tragedy, revenge, and murder.
About the Contributor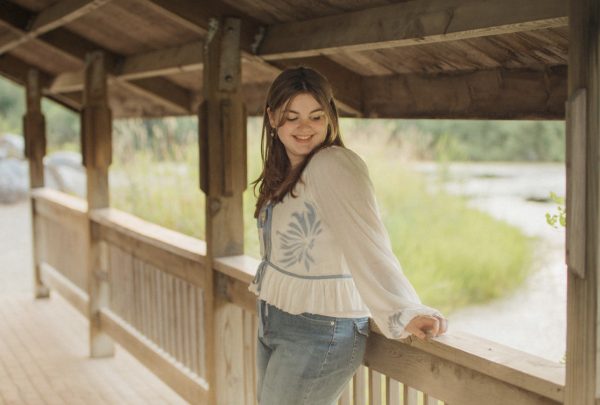 Madeline Monthie, Features Editor and Social Media Manager
Madeline is a senior, and this is her third year on staff! She's the features editor and social media manager. She joined the Norse Star because she loves...