Who Is… Mr. Lodahl
This year Stoughton High School welcomed David Lodahl as a new teacher in the social studies department. Coming from the Beloit school district with a degree in Broadfield Social Studies with a focus in History and Economics and a minor in Special Education, he is Stoughton's new modern US history and economics teacher.
Lodahl hasn't always wanted to be a history teacher. In college, he debated many career paths, including criminal justice.
"[I] tried criminal justice for a little bit, went on a police ride along and decided that wasn't for me." Lodahl says, "I wanted to be a science teacher for a little bit, and realized I wasn't too good at science. […] I realized I really enjoyed social studies and it was just the right fit."
Despite his struggle in college and the changes in his career path, Lodahl says he enjoys his current job. His favorite part has been working with his students.
"I'll be honest, for a long time I didn't want to be a teacher […] but I got a job working with kids when I was in college and really enjoyed it. [I] ended up changing my major," Lodahl says, "My favorite part of the year has been just getting to know all of the different kids here. Starting in a brand new building you never know what you're coming into, but the students have been great. Everyone's been very friendly."
Lodahl gives some insight on his personal goals in regards to teaching his students.
"I want my classroom to be a place that kids want to be. You feel welcome here, you enjoy being here. And in terms of my goal, or for [students] beyond that, [I] just want them to be able to look critically at the world around them [and] realize kind of how we got to this point in the continuity of history," Lodahl says.
Teaching his students all about Roman conquests and the stock market isn't the only place you can find Lodahl. Come spring he will be coaching Stoughton's boys track team along with Nathan Nelson.
"I'm really looking forward to [the] track season, it's coming up and I'm going to help coach it. If anyone is looking for something to do in the spring, sign up for track," Lodahl says.
If teaching Stoughton's youth about history wasn't what Lodahl decided he wanted to do, he says he would be working for the Wisconsin Department of Natural Resources (DNR).
"If I could have any other job I'd probably work for the DNR. I'm from northern Wisconsin, I'd head up there, count fish, work in the woods, just disappear for a bit," Lodahl says.
Katy Mullen, a fellow teacher from the social studies department, speaks about her experience working with Lodahl.
"Mr. Lodahl has been an excellent addition to our department. I really like him — we've kinda become friends," Mullen says.
As a teacher with some experience under his belt, Lodahl has some words of wisdom to share with those who are considering teaching in the future.
"I would say make sure you're aware of what you're getting into. It's an incredibly difficult job, but it's so rewarding. Especially […] if you can be a high school teacher, work with the freshman," Lodahl says. "It's awesome watching freshmen come in. You see them when they're fresh in high school and then you follow them throughout the years. You're able to see them when they're a senior and they're ready and can go out into the world and that is super rewarding," Lodahl says.
It's clear that Lodahl holds a deep respect and admiration for his students. The social studies department has gained not only a valuable member, but also a close friend.
About the Contributor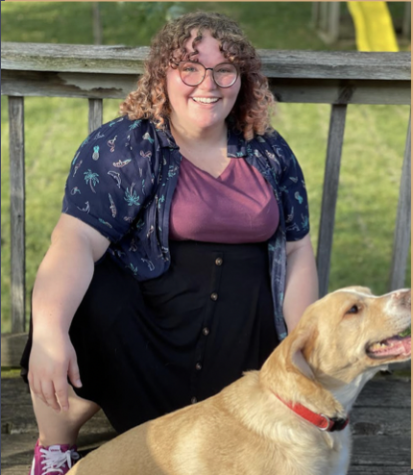 Autumn Evenson, Staff Writer and Distribution Manager
Senior Autumn Evenson is the Norse Stars distribution manager as well as a staff writer. Autumn's favorite part of Norse Star is the atmosphere.

Outside...