Strength Class Makes a Comeback
SHS's strength and conditioning class returns all in person- and all in
First semester has been a semester of learning and relearning. Whether that is relearning how to take a test without notes or for this year's sophomore and freshman class at least, learning what it is like to be a student at Stoughton High School.
Strangely enough, students aren't the only ones learning this school year. Teachers are too. After about a year and a half of zoom and eventually hybrid learning, it was a big adjustment bringing the entire SHS student body back into the building.
Arguably, the pandemic hit the involvement based classes the hardest, as there are some classes you simply have to do in a group or use school provided resources for. These classes include music classes, art classes, and of course, physical education classes, more specifically strength and conditioning.
Bobby O'Brien, who has been Stoughton High School's strength and conditioning teacher for four years now, has a lot on his plate. Not only does he teach the strength and conditioning classes, but he also teaches team activities and outdoor activities.
According to O'Brien, teaching strength and conditioning—a very involved and in-person reliant class—after a year and a half of being virtual and hybrid is quite a feat. Especially after months of scrolling through social media, lounging in sweatpants, and sinking endlessly into your couch. Other classes made it work, so how hard could virtual strength really be?
"It was almost impossible," O'Brien says. "All we could do was make workouts available and encourage kids to do them any way that they could."
SHS's strength room is equipped with all the weights, barbells, and dumbbells needed to get the full strength experience.
Unfortunately, due to the school shutdown, this beloved equipment went unused for months. Many students lacked home gym equipment, and private gyms were oftentimes closed.
"Whatever you could accomplish, you accomplished. It was very, very difficult." O'Brien says.
For strength class, the transition back into in person classes was a slow one, according to O'Brien. Students of all different activity and ability levels suddenly converged in one space, which heavily complicated things.
"[The transition back] was appropriately slow because there were a lot of students who were super excited about training and lifting and physical activity and they did a lot of it when they were out of school. There were a lot that for one reason or another, whether they didn't have the availability or whatever, got out of the routine. When we came back, it was important that we started really simple as far as programming and that we build everybody back up to where we wanted to be," O'Brien says.
O'Brien has managed to get his strength students back into a routine—an elaborate one at that. A week in strength class typically consists of three resistance training days, Monday, Wednesday, and Friday. Tuesdays are athletic development days, which are set aside to work on speed and agility. Thursdays are well deserved recovery days to prepare them for Fridays and Saturdays, which tend to be competition heavy days.
Nothing new has stood in the way of O'Brien's schedule and the students' success in the weightroom. He is thankful that the only challenges he has faced are "normal" ones, such as communicating and scheduling.
"We like to deal with normal challenges, right? So it's been very fun to deal with normal school and in training challenges," O'Brien says.
Unlike some other courses and extracurriculars around the school, strength is not struggling with numbers. In fact, enrollment in strength and conditioning has been steadily on the rise.
"We've seen a consistent climb and consistent growth as far as participation [in] the number of students who are a part of our strength program. I'm excited to see that continue to grow because it hasn't stopped growing. I don't know when it will or if it will," O'Brien says.
The weight room has no prerequisites. One does not have to be "strong enough" or "fast enough" to join, they just have to have a growth mindset.
"If you're not into fun, challenging environments then don't take the class. You will absolutely be challenged, but in a super positive, healthy way, and I think that's the fun part of it," O'Brien says.
Brooke Thrall, a senior this year, took strength and conditioning this past semester. For her, strength has played a large role in her character development. She is grateful for all the resources the class has given her and is looking forward to using these resources beyond high school.
"I can easily say that strength has shown me how to prioritize myself and find balance in my diet and fitness," Thrall says. "The atmosphere of the class is very relaxed, but it's super cool to be surrounded by kids that are all working towards a similar goal."
Students who are interested in experiencing the strength room and all it has to offer, but don't have room for strength in their schedule, are encouraged to visit on Tuesdays, Thursdays, or Fridays after school. There, they will be greeted by O'Brien, who will get to know them and recommend activities to help them meet their personal fitness goals.
O'Brien strongly promotes the strength and conditioning environment as being an overwhelmingly inclusive, engaging, and positive experience for all who experience it.
"I would encourage [people] to try it," O'Brien says. "You don't have to be good at anything we do in the weight room. You just have to be willing to try."
About the Contributors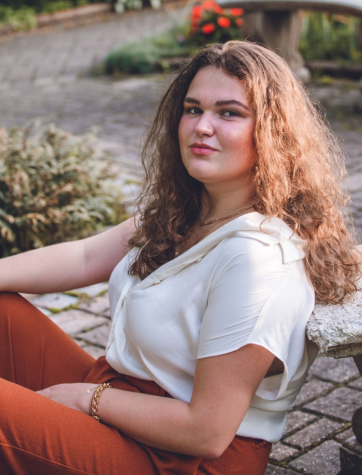 Madison Luick, Cover Story & Opinions Editor
Madison is a senior and this is her second year on staff. Madison is also in symphony and chamber orchestra, as well as symphonic band, jazz band, and...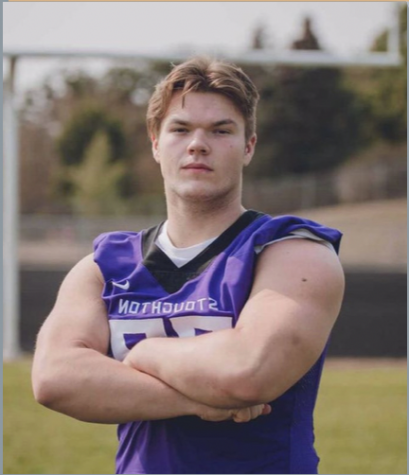 Gabe Rousseau, Sports Editor
Senior Gabe Rousseau is the Norse Stars sports editor. Gabe appreciates how Norse Star has allowed him to meet new people and get outside of his comfort...