"Bead"ing Competition
Nestled above Main Street's community-loved Cheesers lives another Stoughton-based small business. Just up the stairs lies the 187 E Main Street creative studio and store by the name of Diakonos Designs.
"Diakonos is a Greek word; it means servant of the King, and we serve by creating unique jewelry that allows the wearer to start a conversation about their faith," says Ed Guzman, CFO/CIO of Diakonos Designs and husband of the owner, Becky Guzman.
The business specializes in beaded jewelry, not only selling finished jewelry pieces and individual beads, but offering classes and creative workshops, too.
"Becky had been involved in a meaningful jewelry making project at our church prior to [opening the shop] which, combined with her interest in making things with clay, inspired her to start Diakonos Designs" Guzman says.
This small business takes care to uplift the community. Both online and in the store, a customer will find items sourced from local individuals.
"[Our beads and products are sourced from] all over the world" Guzman says, "[and] we currently collaborate with a dozen local artists […] including SHS's own Jason Brabender."
Brabender, the ceramics teacher here at SHS, has been working with the Guzmans for several years and says he has enjoyed the experience.
"I started selling my ceramic mugs at Diakonos a number of years ago. We met while I was selling my pottery at the Syttende Mai art fair, " says Brabender. "I love working with Becky and Ed […] We are always talking about art shows or our next artistic adventures when I come into the shop."
Diakonos Designs, like many other businesses over the pandemic, has noticed a shift from foot traffic to website traffic. "As a nation we've become shippers instead of shoppers," Guzman points out.
Luckily though, not everything about these odd times has been negative. It has also offered opportunities for growth.
"The pandemic gave us time to pivot to new ways of contactless commerce, like modernizing our website, doing [Facebook] live shows, [and more]," Guzman says.
Diakonos Designs has made some growth in the online world, but excitingly, expansion for this small business does not stop with ones and zeros. Pretty soon, the business will don some new numbers on its door.
"We will move sometime in the next 6 months to a first floor Main Street location that is still in the downtown historic district. […] We think our customers will love it" Guzman says.
Located above Cheesers but soon to have their own special location, Diakonos Designs is yet another wonderful leaf on Stoughton's tree of charming, local businesses.
Additional Note: Ed Guzman provided the community with a temporary discount: "Now [through] the end of March, use coupon code NORSESTAR20 to save 20% on our website [diakonosdesigns.com], or bring a copy of this article to our studio for 20% savings in person."
About the Contributor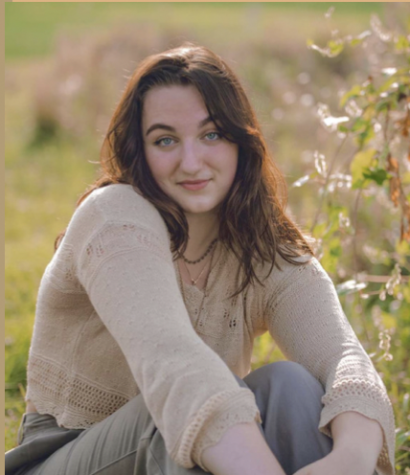 Clare Borchardt, Staff Writer and Copy Editor
Clare Borchardt is the Norse Star's Copy Editor as well as a staff writer. Clare appreciates how the Norse Star is student-led and the amount of collaboration...