Singing Praise For Swad
The Madison area is packed to the brim with appealing, novel restaurants, and it can sometimes feel difficult to choose where to eat because of the plentiful array of cuisine. While providing a definitive ranking of each and every amazing restaurant in the area would be nearly impossible, the Norse Star Staff can at least attest to the inviting nature of one in particular: Swad Indian Restaurant.
Swad Indian Restaurant, also referred to as Swad, is a family-owned restaurant located just outside of Madison at 6007 Monona Drive. Tucked between several other small businesses in a connected building space, Swad is a bit of a hidden gem. However, as soon as one steps through the swinging door and into the warmly lit space, it becomes evident that Swad is a restaurant born of passion and a love for sharing authentic cuisine with others.
The menu at Swad is not lacking in any respect; the lengthy menu is divided largely into breads, appetizers, and main dishes sorted into different categories of meat (including chicken, lamb, beef, goat, and seafood) while also featuring a satisfying assortment of vegetarian options.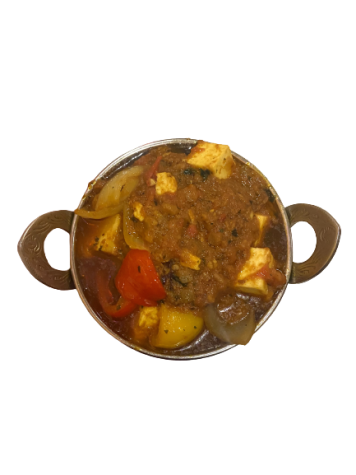 Their list of oven-baked breads, such as various flavors of naan, is about a page long, and each section of the menu features dishes with all sorts of bases and add-ins. Furthermore, upon ordering any dish from the menu, the customer may choose between three levels of spice: mild, medium, and hot. Simply put, Swad has something for everyone.
Immediately upon entering the restaurant, the Norse Star Staff was warmly greeted and brought to a table. Menus were distributed, and staff members set out on the difficult journey of picking one dish from Swad's many appealing offerings. As decisions were being made, a member of the Swad serving staff brought complimentary papadam (a thin, crispy Indian flatbread) and three classic chutneys (onion, mint, and tamarind) to the table.
After much deliberation, the Norse Star Staff did manage to pick their main dishes. The lineup included chicken tikka masala, shrimp curry, chicken biryani, chicken tikka sag, and kadai paneer (paneer is an Indian cheese often used as a vegetarian protein option). Naturally, several servings of garlic naan were ordered, as well.
One staff member who ordered the shrimp curry appreciated that the shrimp was perfectly tender and paired very well with the rice, and said that Swad was the best Indian restaurant they'd ever been to. The rest of the staff seemed to agree with the latter statement, offering glowing statements of approval including, "I would 1,000,000% go back […] I have absolutely zero complaints."
Other staff members shared similar sentiments about their dishes, expressing overall appreciation for the impressive balance of flavors and describing the meat as being expertly cooked.
One staff member, who ordered their dish with medium spice, explained that it was the perfect amount of heat and that the dish paired very well with the garlic naan. Another member who ordered their dish mild said that, after having tried that spice level, they'd consider leveling up to medium next time.
Others who prefer less spice were very happy with Swad's take on "mild." The three-spice-level feature of Swad is a touch that ensures their flavorful food can be enjoyed by sensitive palettes and spice-lovers alike.
Swad's cuisine isn't the only thing that makes this comforting restaurant shine. The service provided at Swad is incredibly attentive, thoughtful, and speedy. The staff curates a balance of service that isn't overbearing but demonstrates an abundance of care. They seemed to have a sixth sense for when the table was getting low on rice, needed refills on water, or had finished with a plate and was ready to have it cleared.
Additionally, the food was prepared impressively quickly and was served well within 20 minutes of it having been ordered. Overall, the care of the staff made the experience of dining at Swad all the more enjoyable and made the attendees eager to return soon for another taste.
Swad, located just outside of Madison, has become a new favorite of the Norse Star Staff and is certainly worth the 19-minute drive. Attentive service and mouth-watering food have earned Swad a unanimous rating of five out of five garlic naans. The Norse Star Staff encourages everyone to tikka chance, be curry-geous and give the wonderful, no naan-sense Swad a try.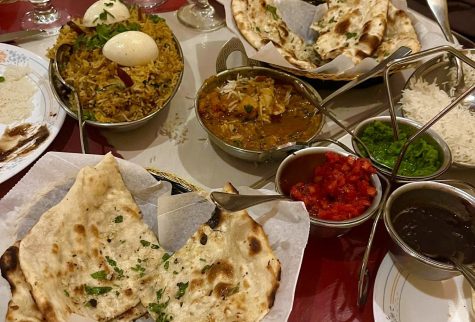 About the Contributor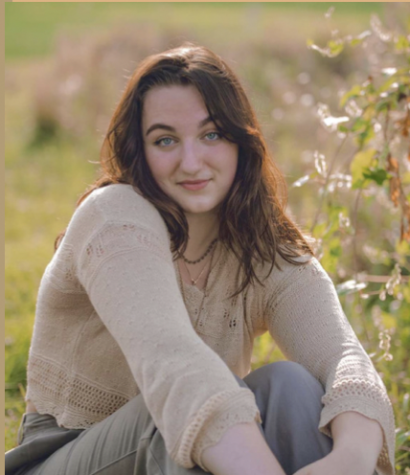 Clare Borchardt, Staff Writer and Copy Editor
Clare Borchardt is the Norse Star's Copy Editor as well as a staff writer. Clare appreciates how the Norse Star is student-led and the amount of collaboration...