Playing the Field
SHS track and field team anticipates a successful season with well-rounded athletes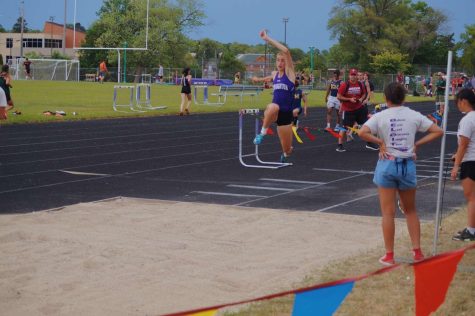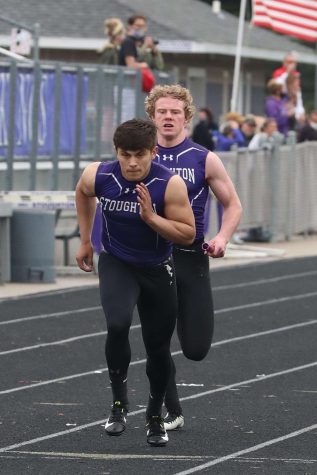 The 2022 Track and Field season starts on March 7, and for many this will mark the day athletes will hang up their winter sports gear and strap on their cleats for one final season of the school year.
For Head Boys Track and Field Coach Nathan Nelson, this will mean that he can finally draw a celebratory "0" on his white board underneath his signature first-day-of-track countdown.
Given that there are a fair amount of experienced and talented athletes returning for each event this season, Nelson anticipates that this year's team will be fairly successful.
"We've got a lot of returning letter winners. We have great sprinters. We have awesome distance and mid-distance kids coming back. We've got two or three good individuals in just about every area between throws, jumps, sprints, distance, and [mid-distance]," Nelson says.
Nelson names just a few of the athletes that he expects will be successful this coming season.
"You've got Jayden Zywicki who is a three time cross country state athlete and then last year he qualified for the 800. He is going to be doing well in his distance and mid-distance events. We have Ayden Probst and Darrick Hill returning. They were both on that four-by-two state team," Nelson says. "John Harman will be one of our fastest sprinters."
Senior John Harman has been on the track team his entire high school career and is excited to start the next season with a bang. Harman participates in a variety of events, but his main events are the open 100 and the open 200.
"I [also] do long jump and high jump or [anything] else Coach wants to throw me in," Harman says.
Harman uses track as a way to improve his endurance for his other athletic pursuits. In addition to track and field, Harman also wrestles and plays football.
He plans to continue his football career at Olivet Nazarene University in Ill. where he plans to study Business and Biblical Studies.
Harman explains that it can sometimes be difficult to stay motivated during the track season, especially with it being so close to the end of the year; his teammates help him work through that.
"Practice is always fun [even though] running isn't always the most fun," Harman says. "The people you do it with make it fun."
Harman believes that two factors constitute a good track team. The first is to have talented and hard working athletes, and the second is to have a supportive and connected team.
"What makes a good track team, in my eyes, is a team that is willing to work together, and even when you don't win, still stay united, [encourage] one another, and [find] ways to have fun even if you're not always succeeding," Harman says.
Fellow senior athlete Annie Tangeman shares the same sentiment. She finds the environment of the track team to be one of its most valuable qualities.
"I like that it's such a big team, and you get to know a lot of people throughout the season," Tangeman says. "I've made a lot of good friends through track."
Tangeman has had many fond memories over the past four seasons, but she says that her the highest points of her track career were her two trips to state during her freshman and junior year.
Tangeman says that her motivation for track comes from a desire to improve for herself. She hopes to hit the ground running this season and keep improving from there.
"Personally, I would like to get back to where I started at the beginning of last year and then improve on that," Tangeman says.
Nelson explains that SHS has moved from Badger South to Badger East which he believes could potentially hurt the team's chances of a state victory.
However, Nelson is still optimistic that the team will be able to find success throughout the season.
"I do think we've got a pretty good chance of being in the top three this year," Nelson says.
About the Contributor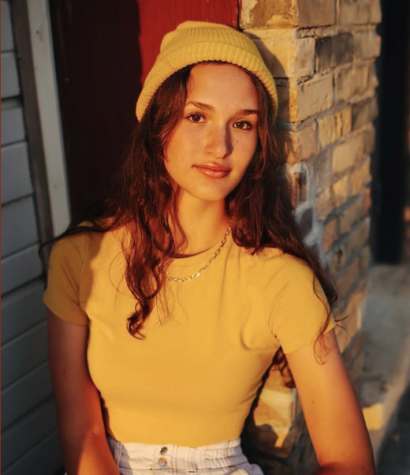 Anja Royko, Editor-in-Chief & Cover Story Editor
Senior Anja Royko is the Norse Stars Editor-in-Chief and Cover Story Editor. Anja enjoys how Norse Star allows her to shine a light on underrepresented...