Key Club Protects The Prairies
Every school year SHS clubs and organizations strive to bring positive change to the community. This year many groups have worked even harder to do so. Key Club, the coordinator of numerous volunteering and community outreach programs, is no exception.
But what is Key Club, and what does it mean to be a member? Junior Keilley Riddle is in her second year of membership. Riddle explains that the history of the organization is rich, and even explains what may be the significance of the "key."
"I know we help the community so we could be the 'gateway,' but I know it was founded during World War Two," Riddle says.
"We have this pledge we say at the beginning of every meeting, to keep world peace, which is probably a little different now than it would have been in the 40s, but it's like looking out for your community," Riddle says.
Junior Evan Loftus has been a part of the organization since his sophomore year, as well. According to Loftus, other than helping out the school and community, some of the goals of the club include teamwork.
"Making friends is the biggest goal for us," Loftus says.
He also appreciates the versatility of volunteering opportunities.
"You can sign up for things without having to know what your friends are doing. […] you can do what you want to do," Loftus says.
Key Club is currently coordinating events in Stoughton for both the High School and the general community.
"Every first and second Saturday we have our prairie preservation meetings, and of course we've got the PEP draft," Loftus says, referring to the Personal Essentials Pantry drive that has been advertised on the morning announcements. "[Another] thing that we normally do is a Kiwanis breakfast thing where we go and give pancakes to people in their cars," he says.
The prairie preservation projects have been of interest for both Loftus and Riddle, but what exactly do these projects entail?
"The whole goal is to preserve the prairies, which our town has tried to do, but it's been kind of lacking," Loftus says. "Our leader [is] really dedicated to it. She started a group and we just take down any encroaching wildlife and brush and anything that could harm the prairies."
Riddle describes the specifics of her and Loftus' work in the prairies. "There are two parks, Schefelker and [one] which is by the Kwik Trip by the other water tower, and we go there and we clean out invasive species and push them back," Riddle says. "When the people who plant come in, they already have all of the land cleared out so they can just plant it right there."
Additionally, Key Club members clear away unwanted debris, such as wood from when "people […] cut down the trees and […] don't take them."
Riddle also adds that "Wisconsin [land] is slowly disappearing," signifying the importance of expeditious action in the prairies.
Aside from the gratifying hours spent restoring the prairies with their friends and classmates, Riddle and Loftus reflect on their positive experiences gained through Key Club.
"I just think volunteering is just so rewarding. You just get to see [the] short term and the long term effects of what you're doing to help people that you know in their community," Riddle says.
Loftus also felt the joy in helping others, and would like students to know that Key Club is not binding when it comes to ways to volunteer.
"There are so many options that you [can choose], you're not limited to just one thing at all," Loftus says.
Students who are interested in joining, or who are looking to learn more about Key Club should contact Ms. Anderson or any current member.
Riddle also recommends talking to President Kortney Toso if they want to join the organization. Additionally, they can speak to Co-President Brooke Thrall if they wish to learn more about the prairie restorations and Key Club in general.
Both Riddle and Loftus highly recommend joining Key Club, not only for its rewarding opportunities, but for its ability to fill requirements on college applications.
"I do think a lot of people should do it. It's definitely beneficial, and it will help you get to those community service hours," Loftus says.
The Key Club members also shared that throughout these trying times, acts of service and kindness toward the community are particularly heartwarming. Riddle notes that the feeling of giving back, specifically in a local setting, has been incredibly meaningful.
"Especially right after COVID, you're […] finally being able to do something," she says. And with that, Key Club pushes forward, acting as not only the 'gateway' to an improved community, but the "key" to success for students, unlocking the doors to nearly limitless connections and rewarding opportunities throughout their high school careers.
About the Contributor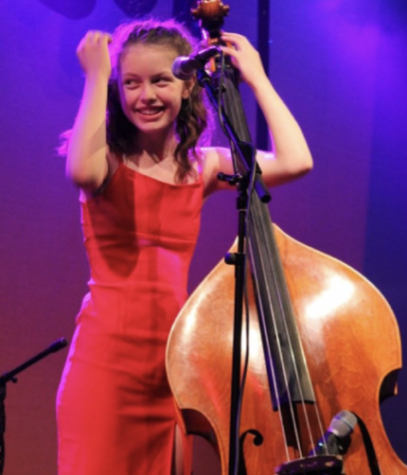 Laura Perry, Freelance Writer
Junior Laura Perry is a freelance writer on the Norse Star. Laura enjoys how Norse Star gives her the opportunity to go places with the rest of the staff,...