Cafe of the Day
As quarter three comes to an end and Spring Fever begins to set in, some may be looking for a way to get out of this small (yet charming) town and explore the charms of the nearby towns and cities. Whether you are a lover of all things coffee, looking for a place to get some school work done, or trying to find the perfect place to catch up with friends, The Norse Star has you covered. Below are two equally delightful coffee shops with varying atmospheres and goods. Find out which café you should venture to today!
Crescendo Espresso Bar

Firefly Coffeehouse

Coffee

Crescendo offers a selection of espresso-based drinks as well as brewed coffee. Each drink is clearly crafted with expertise and care and made with locally roasted coffee beans.

Firefly Coffeehouse's coffee menu boasts many different roasts, brews, and a wide variety of syrups ranging from the customary mochas and caramel to the more unconventional lavender and toasted marshmallow. Firefly has something for traditional and adventurous coffee-drinkers alike.

Other Beverages

A wide variety of beverages are available at Crescendo, including hot and iced teas. 

Many specialty teas, lemonades, and smoothies can be found on Firefly's menu.

Baked Goods

A rather limited selection, but the little that they have is fantastic.

Baked fresh every single morning, it is hard to go wrong selecting one of the many tasty treats from Firefly's pastry case. Make sure to stop by on Fridays for a chance to try one of their brioche cinnamon rolls!

Atmosphere

While the drinks and baked goods that Crescendo provides pack a flavorful punch, the store itself is rather quiet, allowing customers to take a deep breath and relax. The interior design is modern and clean cut. Although the store is rather small, there is plenty of seating ranging from barstools to armchairs.

Simply put, Firefly Coffeehouse's atmosphere is wonderfully quirky and cozy. The quiet chatter of fellow customers echoes throughout the store in a way that is not distracting, but extremely comforting. If you choose to dine in, you have many options when it comes to seating, including couches, armchairs, and tables.

Highlights

Delicious espresso made with locally roasted beans.
After school hours
Tranquil atmosphere

Delightful coffee
Comfortable seating
A huge selection of dangerously delicious baked goods

Recommended Activity

If you are looking for the perfect place to study and finish homework, then look no further! Crescendo Espresso Bar's calm and collected atmosphere along with delicious and carefully curated beverages will give you just what you need to hammer out even the most daunting essay.

When you are looking for a fun place to grab lunch with friends on the weekend, then Firefly Coffeehouse is the place to go. The comfortable seating, quirky decor, unique coffees, and a seemingly endless selection of assorted baked goods all come together to create the perfect hangout spot for friends, family, and even solo endeavors. 

Location + Hours

719 Hilldale Way, Madison, WI 53705

7 a.m. – 8 p.m.

114 North Main. Street Oregon, WI

6 a.m. – 3 p.m.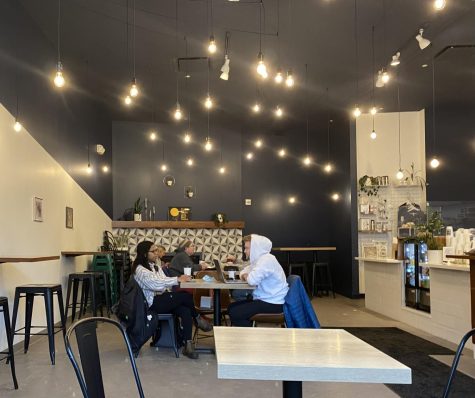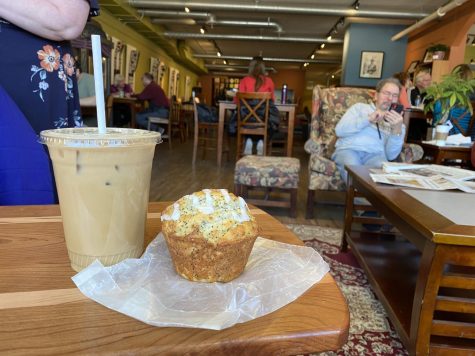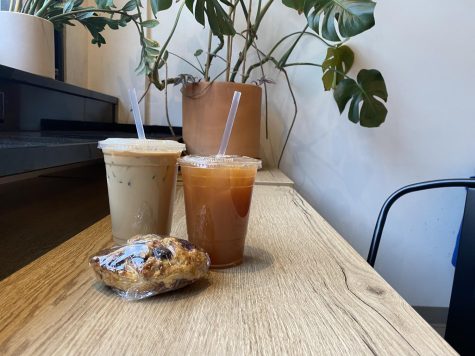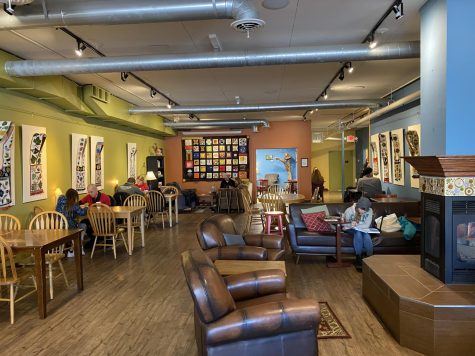 About the Contributor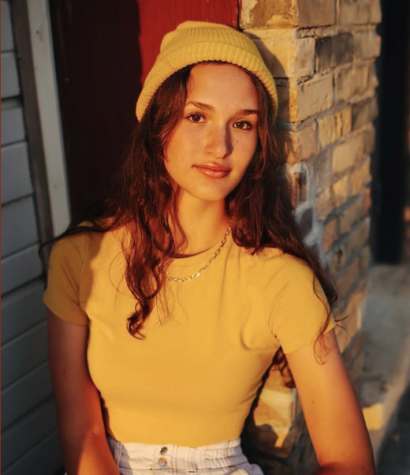 Anja Royko, Editor-in-Chief & Cover Story Editor
Senior Anja Royko is the Norse Stars Editor-in-Chief and Cover Story Editor. Anja enjoys how Norse Star allows her to shine a light on underrepresented...