The 8th Annual LaBeouf Awards
Best Actor in a Leading Role:
Will Smith won for his performance in "King Richard," the biographical sports drama film centered around the life of Richard Williams, the father and coach of tennis stars Serena and Venus Williams. With incredibly nuanced storytelling and character writing, "King Richard" stands out from the other nominees in this category as a biopic that transcends genre. Smith's performance absolutely holds a candle to the life of Richard Williams, who was himself an incredibly prominent public figure as his daughters rose to near-stardom. The story he tells through his performance is an incredibly touching, inspirational story of parenthood and perseverance through struggle.
*After the incident that occurred between Will Smith and Oscars presenter Chris Rock, Smith was banned from attending future presentations for the next ten years.
Best Animated Feature Film:
While each film in the category was a strong contender, the Norse Star easily awards "Encanto" with the title of Best Animated Feature Film. Each of the animated movie musical's songs are guaranteed to get stuck in your head, a trademark of a Disney film. With a star-studded cast and composer Lin Manuel-Miranda creating the catchy soundtrack, the film is sure to stick around in the minds of its audience. It goes without saying that the light this film shines on familial bonds and the culture surrounding Hispanic communities will have an incredible impact on generations to come.
Best Picture:
"CODA" at face value seems like a stereotypical coming-of-age film about a teenage girl, but it's so much more than that. Telling the story of the only hearing person in a family of deaf adults, "CODA" does its part to lend representation not often seen on the big screen. The penultimate scene in the movie, where protagonist Ruby Rossi (played by Emilia Jones) performs "Both Sides, Now" by Joni Mitchell while signing along to ensure her family's understanding is sure to tug at the heartstrings of everyone watching. The film is also the first film distributed by a streaming service (in this case, Apple TV) to win such an accolade, signaling a change in the direction of movie production and the entertainment industry as a whole. The Norse Star is happy to award it "Best Picture."
About the Contributor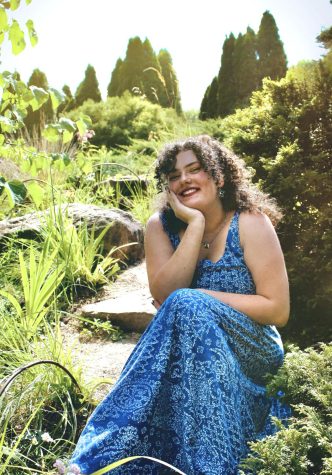 Delaney Gauthier, Opinions & News Editor
Senior Delaney Gautheir is the Norse Star's Opinions and News editor. She appreciates the opportunities and friendships she has received from being on...