A Look Into Stoughton Wellness Coalition
Over 90% of people with long-term addiction issues started with alcohol when they were teenagers," says Stoughton Wellness Coalition project coordinator Teressa Pellett. This is why, along with a focus on drug and tobacco use, the coalition puts major efforts into raising awareness on the realities that come with underage drinking.
"The brain is still developing, and when that chemical gets into your brain chemistry, it changes [it]," Pellett says. "The brain can compensate over time, but it can continue to be a challenge for a lot of people over time, too."
The Stoughton Wellness Coalition was created in 2006 after the 2005 tornado ran through town and destroyed homes and businesses. The coalition started as, and continues to be, a collaborative partnership between many parts of the community, including the hospital, the police department, the Stoughton Area School District, and more.
At the high school, some students, including junior Keilley Riddle, have joined the coalition to do their part in making Stoughton schools closer to reaching their drug-free goal. Through her involvement, Riddle has learned what the realities are of substance use in youth.
"[The coalition] opens up the world of medicine, like with what professionals see with kids our age and how our actions affect other people because it's a very real topic," Riddle says.
Other students are able to learn about the consequences of underage drug, tobacco, and alcohol use through many of the events that the coalition puts on. One main initiative is called Sticker Shock, where stickers are put on alcohol bottles and pizza boxes to remind those purchasing to avoid giving alcohol to minors. This project usually happens annually in May and June at private liquor and pizza stores around town.
"You bring home your pizza and your six-pack and there's [a sticker] on each of them. That's the goal: getting that message out while everyone's sitting around the table," Pellett says. "Just normalizing the conversation between parents and students a bit more."
Another event that the coalition hosts annually is the Reality Maze for 9th graders. This is a hypothetical scenario where students pretend they were involved in a car crash due to a drunk driver. Real police and hospital staff show up at the high school to talk students through their fake injuries and fines caused by the simulated crash.
"[The coalition] is trying to make a bridge between adulthood health versus teen health. A lot of it has to focus on drinking because it's very popular and kids our age definitely do it," Riddle says.
According to Pellett, a survey done in 2021 states that about 17% of the high school is drinking alcohol on a 30-day regular basis and about 12% are vaping.
"Those numbers are higher than Dane County and the state of Wisconsin averages," Pellett says.
About the Contributor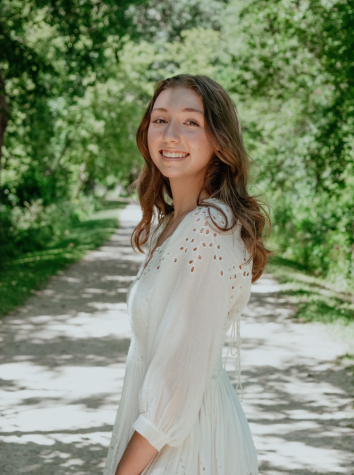 Lauren Amstadt, Associate Editor-in-Chief, Arts and Entertainment Editor, & Business Manager
Lauren is a senior and has been on staff for two years. Lauren is also involved in swim, track, and student senate. After high school, Lauren plans to...