Our Earth, Our Home
Earth day, founded by Wisconsin Senator Gaylord Nelson on April 22, 1970, has been celebrated worldwide for the past 52 years. Not only is it for a day, but the entire month of April is known as Earth Month. A month in which information and resources regarding the environment are prioritized and spread. One of the most critical and controversial topics surrounding this planet is climate change and global warming. Although this crucial and widely-discussed topic can be overwhelming at times, know that there are still things we can do to make a change. In this article, we feature people whose appreciation for nature has allowed them to make changes in their day-to-day life; while simultaneously educating others on the impact of those small changes. We ask you to listen, learn, and research because there is only one Earth.
An Appreciation for Nature
SHS Junior Lilly Talbert is on the swim and track team, loves to spend time with her dog, and is a regular at Stoughton's local coffee shops. However, come a long weekend, Talbert is less likely to be seen sipping coffee and more likely to be found with a backpack on her shoulders, exploring some part of the U.S. which is virtually untouched besides trail markers and footprints. Talbert has been hiking and backpacking since she was introduced to it by her family as a child.
"I grew up doing that kind of stuff. I have a ton of memories behind it. [My family] was always spending our weekends going up north for little trips, which just kind of fueled my love for it," Talbert says.
Walking all day, carrying your entire campsite in a backpack, while in a place with no cellphone service might sound like a nightmare to some, but Talbert explains the beauty of it.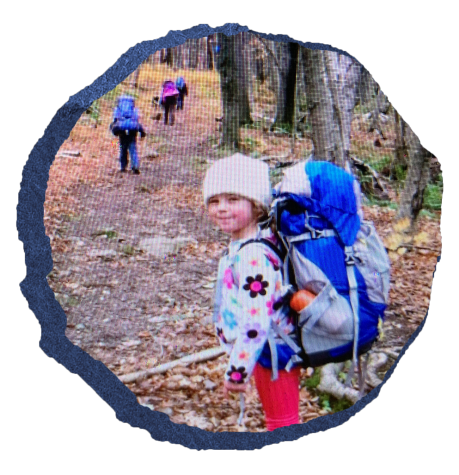 "You're detached from reality for a little bit. It's stress-free and makes you feel accomplished," Talbert says, "It's just kind of like a break from everything. It's cool to see land that isn't taken over by [humans]."
Backpacking has been able to give Talbert a special outlook on the importance of preserving nature.
There are areas of frustration for Talbert when it comes to those who are not environmentally conscious, both locally and worldwide. These range from the trash cans on Stoughton's Main Street which seem to be divided into recycling and garbage, but are believed to go into the same place, to holes in the ozone layer from human activity. However, she tries her hardest when it comes to putting in effort to things she is in control of.
Talbert explains some of the steps that she and her family takes to be more eco-friendly:
"My family doesn't buy plastic bags. […] We use silicone reusable ones or the cloth ones at the grocery store. Also, I don't think people realize how big of an impact food waste has, so I try to just take what I actually can finish and not throw away half the stuff that's on my plate," Talbert says. "I try to shop locally. I don't eat meat. Over the summer [my family grows] a garden, so we get our produce from there. Then we also try to go to the farmer's market to support local farmers. […] The little things can add up over time."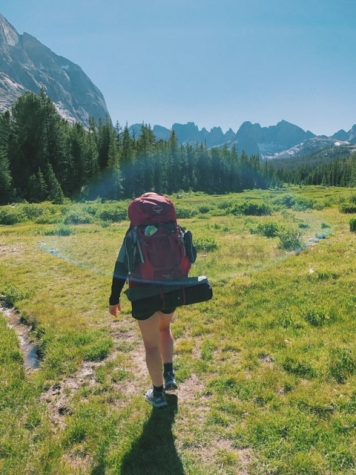 It's easy to feel intimidated when faced with the concept of changing one's lifestyle for the environment. For many, it's second nature to pick up plastic bags in the store or buy individually-wrapped goods. Teens may be accustomed to the lifestyle choices which they grew up with, which may not be as environmentally conscious as they wish to be. Talbert reassures those that are interested in becoming more eco-friendly but don't know where to start that showing up in any way is valuable.
"I would just say start small, and don't be scared. Just not using plastic bags, or not throwing away food is such a big thing. Asking your parents to stop buying individually wrapped things, or try to use tinfoil. You don't even have to go buy anything new," Talbert says. "I would say another thing to start with is just taking a minute to think about where your food is coming from because a lot of people don't. [Finding a] local farmer to supply [your] meat or produce is huge, because not only are you helping your planet, but you're helping your community, as well."
Although none of these actions will single-handedly end climate change, they have the potential to reduce your carbon footprint and help your community. Those small steps where you think of Earth a little more than usual add up.
Talbert explains what Earth Month means to her.
"I think that Earth Month is just kind of a reminder that we're not the only ones here and that there's other living organisms that we're just kind of looking over. I think that we have taken a huge toll on the earth, and we need to remember that it won't be here forever if we don't make changes," Talbert says. "We need to hold ourselves accountable. I think our planet has given us so much, and in return we've given it extinction, increasing temperatures, and resource depletion. I think it's important to just take a step back and hold ourselves accountable."
Growing Green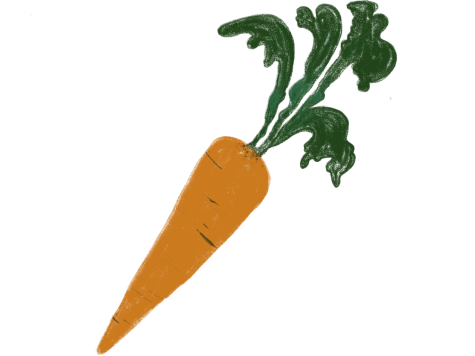 Located at the intersection of South Page Street and Milwaukee Street in downtown Stoughton, the Lowell Park Community Garden has been growing fresh produce for since 2010. The garden has 60 plots available for gardeners to rent and plant whatever they desire. Each plot has a dimension of 20' x 15'. Throughout the season, which runs May 1 to the third weekend of October, the gardeners are responsible for the upkeep of their plot. Water and hoses are provided at the park for the gardeners' watering convenience.
Dan Glynn, the current Parks and Recreation Director tells how the garden has had an impact in the community.
"[The garden is] very beneficial to people who live in multi-family housing units, since they don't have a backyard to have their own garden," Glynn says.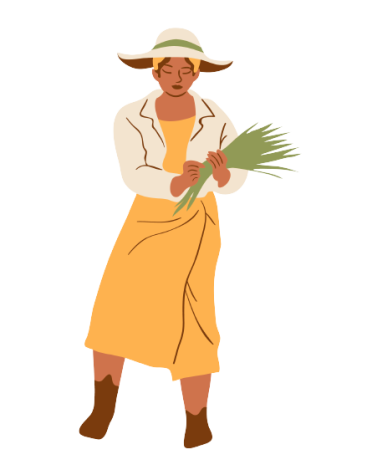 The garden would not only benefit aspiring gardeners in those situations, but it would also benefit people who lack the space and sunlight for gardens in their own yards. For just $35 a season, anybody can grow until their heart's content in a sunny, open, and disturbance-free plot, but what to grow?
"Gardeners typically grow vegetables that are typical in backyard gardens such as tomatoes, squash, lettuce, etc. There is also a community herb garden where gardeners can get fresh herbs. The herb garden is maintained by a volunteer," Glynn says.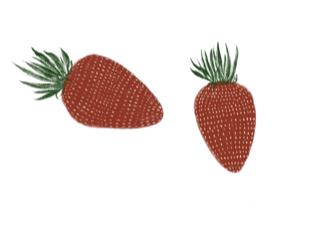 By growing produce locally, communities are setting an example for those around us to grow their own food as well. It is thanks to community gardens that locally grown produce is accessible for many people. Small community gardens such as the one at Lowell Park make a big impact, as they provide fresh, locally grown produce that does not need to be packaged and shipped long distances. The omission of these steps eliminates unnecessary plastic waste and carbon emissions from transport vehicles, which makes for a healthier planet.
Glynn encourages those who are interested in renting a gardening plot for the season to apply on the Stoughton Recreation Department's website at stoughtonrec.com/forms.
Proactive Products
Me. Mother Earth is a Nevada-based brand that focuses on providing eco-friendly, cruelty free, and affordable lifestyle products. The brand has numerous Wisconsin locations where anyone can purchase their products, with the closest one being Dune Gift and Home on 155 West Main Street in Stoughton.
Amanda Runkle, founder and owner of Me. Mother Earth explains their mission.
"We value selling only practical products that you need and use anyway that are either biodegradable, compostable, or are endlessly reusable. We don't believe in selling you just 'stuff' because more stuff is part of the problem," Runkle says. "Our mission is to eliminate waste, particularly unnecessary plastic waste with everyday items."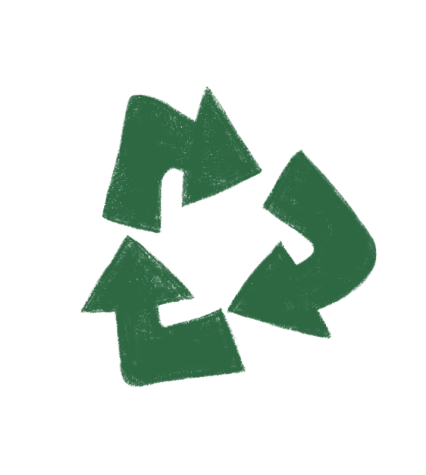 Runkle began her brand with a humble reusable and collapsible metal straw. From there on, she became more aware of the amount of unnecessary plastic usage and "throw away culture" and how it was negatively impacting the environment. Me. Mother Earth rose as a solution to that problem.
Runkle explains why she wishes more people would make the shift to sustainable goods, especially when it pertains to plastic.
"We wish more individuals would make the swap because plastic never goes away. We really don't know the long term effects as it's only been ramping up production since the '60's. Plastic has been found in our blood, in the deepest depths of the ocean, in the tallest mountains of the Himalayas, and even in fetuses. What is this doing to not only our planet but our health? It's alarming, but we can put a stop to it," Runkle says. "Start by supporting small, sustainable companies that are responsible about the waste they create and want to make an impact. Start small, with something you're running out of. Shampoo getting low? Swap to a shampoo bar. Almost out of toothpaste? We've got toothpaste tablets. In need of dish soap or a new sponge? We've got solid dish soap, bamboo cleaning brushes, and loofah sponges. It's the things you're using anyway, but just kinder to our Mother Earth."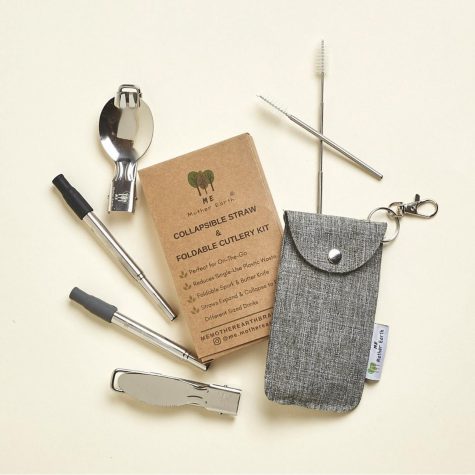 Sustainable ingredients and packaging may cost a little bit more up front, but Runkle explains that reusable goods are made to last a lifetime, so a majority of those purchases will end up being one-time. There are also changes you can make which will be helpful to both the planet and your wallet," Runkle explains.
"[You can] thrift clothing and housewares instead of buying brand new, learn some DIY recipes for personal care products, repurpose jars and use them to buy your snacks in, or get your takeout coffee in," Runkle says.
These decisions may be a little different than what people are accustomed to, but a small swap can have a big impact.
Runkle explains what Earth Day and Earth Month mean to her brand when it comes to environmentally-friendly action.
"We love the additional focus that Earth Day and Earth Month bring about in terms of additional public education and awareness, but we feel it's important we celebrate our Mother Earth each and everyday," Runkle says. "We can do so by being more conscious about what we consume from the amount of water we use, to what we buy, to how we use electricity. To our very core, we love this planet and all the beautiful places we have been fortunate enough to see and want to make sure we leave the next generation with something to love as well."
Me. Mother Earth products are available at memotherearthbrand.com and can be contacted through their Instagram @me.motherearth.
Conserving Correctly
UW–Madison graduate students Sathya Chandra Sagar and Maia Persche are researchers who study the ecosystem, environment, and wildlife of surrounding lands, one of them being Wisconsin. Both are currently looking to earn their PhDs and have extensive knowledge regarding the current ecosystem of our planet.
"I've been working in this landscape for a long time. I'm working with a professor named Anna Pidgeon […] We study global change and how species are reacting to things like climate change and land-use change around the world. […] I'm looking at woodland ecosystems and different things that make woodland habitats more resilient to climate change. I'm also studying how you can manage landscapes to promote biodiversity," Persche says.
While Persche works more with the biodiversity and ecosystems of the land, Sagar works more directly with forests and the wildlife there.
"Most of my work is actually focused in the tropical forests. I'm part of […] a lab called the Sound Forest lab [which is run by] Zuzana Burivalova. [We work] to understand how healthy a forest is, how the conservation is working in different parts of protected areas, and [the] impacts of logging," Sagar says.
Sagar explains how humans are the problem and the reason to why there are so many environmental issues around the planet. Human interactions play a vital role in the ecological balance and changes. Some of which can be advantageous or disastrous.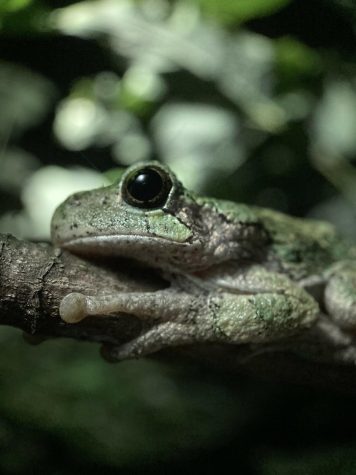 Land is constantly moving and constantly changing. According to Sagar, it is changing faster than it is supposed to due to some of the unhealthy human interactions. However, the land is not the only part that is changing. Many species around the country are starting to decrease in population.
"There's a lot of things that seem pretty minor about how we interact with our landscape that have huge impacts on birds. For example, the two biggest threats to bird populations are window strikes and stray cats, […] but there are really simple things that [people] can do, like putting some kind of sticker or design over their windows and keeping their cats inside. […]," Persche says.
According to both Persche and Sagar- insects, although small, play a huge role in the current ecosystem. They keep
the ecosystem cycles going by maintaining the population, keeping the balance of nature, fertilizing the soil, pollination and much more.
"Conservation is so much harder when people don't notice and don't care about it. […] In Wisconsin, the big conservation issues that are happening here, right now [are in] three levels. The first one is [how] people are so disconnected from the natural world. Then the other one is [more on] a community level. Understanding what conservation threats are […] happening […] is important to know about and try to do what you can to advocate for it. [The] last level is the bigger one [like] climate change, [which] is caused by everyone," Persche says.
The way our land changes and interacts with the environment plays a huge role in the outcomes of environmental issues. In the same way, the water on the earth also has tremendous impacts on our environment.
Laura Bub from Wisconsin's Department of Natural Resources is the current Runoff Management Field Supervisor. Bub works alongside her team to see and make sure water is not contaminated nor is it causing any damage to any surrounding farms and lands.
"Some people on my team work with construction sites, or industrial facilities […] to make sure that any soil or contaminants that might be just, like, in the parking lot at these facilities, [do not get] washed off into one of our water bodies [through the rain]. Then the other half of my team works with our farms, both our big farms and our small farms, [to] make sure that [any contaminants] present at farms, [like] animal manure, any kind of milk waste […] is being handled appropriately so that it doesn't end up in our surface water or drinking water," Bub says.
Wisconsin is one of the few states that is surrounded by lakes. As a result, the surface water and the lake hygiene must be maintained to not only keep the earth healthy but to keep the human population healthy as well.
"There's a variety of reasons that we want to keep those pollutants out of the water, and if [those pollutants] get into the drinking water, there could be negative human health effects. If we have too high levels of pollutants from farms or from industrial facilities in the drinking water, there is a human health part that we need to keep an eye on. [We also need to keep an eye on] when it goes into our surface waters, like our streams and our lakes [because] that causes a lot of problems for fish and aquatic invertebrates that live in those systems. […] If [pollutants] get into lakes, there's a chance that we would have increased algae, and then it's dangerous for people to swim [and partake in other recreational activities] in those water bodies," Bub says.

Sagar says that a lot of stem from the current mentality the people have.
"Across this landscape, no matter what the barriers are, no matter how different the language and culture are, the one thing that we are losing is the way we interact with nature. For example, my parents could see a couple of species and say how the weather would change in a certain way, or this is when the plants will flower, or this is when the seasons have changed. The previous generation would have known them much better, and they would have the connection with nature," Sagar says.
"In my university—where I did my masters in England—students rallied to change [our] entire university's default browser to Ecosia rather than Google [due to the fact that the] company is built on sustainability values. When you're getting the same results, why not choose the better option?" Sagar says.
Bub is currently part of this new program called the Green Tier Program.
"The Green Tier Program is a program that allows businesses, […] to apply to the DNR. [This] kind of demonstrates that they are doing good things environmentally speaking, and [filling out the application] that […] they'll [work to] make positive changes to the environment, [like] [reducing] how much water they're using in their industrial operations […] reduce the amount of energy that they use within their facility [or] cut back on the amount of paper that we use on a routine basis," Bub says.
It's the small things that matter.
Earth Efficient Energy
lectrical energy is arguably one of the most important resources in our everyday lives, from powering lights and homes to powering internet and cell towers for communication across the globe; it powers all the essentials. When used in machines such as defibrillators, electricity has the power to restart the heart and save lives. But oftentimes the creation this life-sustaining voltage is damaging to our planet.
In 2020, electricity generation created 4,575 metric tons of carbon dioxide emissions in the United States alone, according to eia.gov. 1,447 metric tons, or 32% of those carbon dioxide emissions were a direct result of burning fossil fuels such as coal, natural gas, and oil for energy generation. The consumption of these fossil fuels not only generates energy, but releases copious amounts of carbon dioxide—also known as a Greenhouse gas—into the atmosphere. Greenhouse gasses are one of the big causes of global warming, as they prevent heat from escaping Earth's atmosphere.
Stoughton Utilities is advocating for solutions to this pollution problem at a local level. Stoughton Utilities is responsible for providing the city of Stoughton with electricity, water, and wastewater services.
Stoughton Utilities, which has won national recognition from the Department of Energy's National Renewable Energy Laboratory (NREL) for their renewable energy efforts in the community, is taking big steps in making Stoughton's energy sourcing more sustainable. Customers of the Stoughton Utilities ranked tenth in the nation for their Green Power Participation rate, meaning Stoughton is taking large steps forward to source their energy in renewable ways with full support of the Utilities.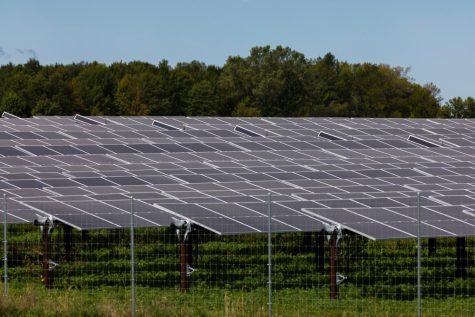 Jill Weiss, the Utilities Director at Stoughton Utilities ensures that they are doing all they can to provide the resources and assistance to Stoughton Citizens who want their energy consumption to be more sustainable.
"We're here to support and serve our customers. […] The biggest thing that we [advocate] for is responsible resource use. We want to provide the best service we possibly can at the least cost reasonably and provide that in a reliable way," Weiss says.
Being a Utilities customer here in Stoughton means homeowners have options for where they want to source their electricity. Stoughton Utilities' Choose Renewable program provides a chance for customers who want to source their energy sustainably to do so without purchasing and installing solar panels. For an additional $2/month per 300 kilowatt-hours consumed, customers are assured that the energy flowing in their home will be generated via a renewable method such as wind, solar, or biogas.
Yet, solar has quickly gained popularity in Stoughton. As of April 18, 2022, 101 Stoughton Utilities customers have installed solar panels.
"It started out slowly," Weiss says. "Between 2007 and 2015 [we had] three installations, and then in 2017 we had seven."
Numbers jumped dramatically from there. There were 37 installations in 2020 alone and numbers continue to increase.
To anybody looking to install solar, whether that be current homeowners wanting to move over to sustainable energy sources or young adults thinking about becoming homeowners one day, Weiss recommends getting multiple quotes from various installers to ensure customers are getting the most efficient solar systems for the best price.
Consuming energy in a sustainable way does not have to include purchasing solar panels. There are various small things people can do and simple habits they can create to turn their energy consumption greener. Each winter, the Stoughton Utilities holds a food drive, where residents can exchange donations of non-perishable food and personal items for energy efficient LED indoor/outdoor holiday lights.
Stoughton Utilities also offers a "Smart Plan" to encourage off-peak energy use. Customers who use the most electricity during these off-peak hours—between 8 p.m. and 8 a.m. Monday through Friday, all day Saturday and Sunday, and on holidays—will pay a lower rate on their electricity bill.
"It's responsible for resource use. As much as we sell electricity, we want people to use that electricity in a wise way, so if they don't need to use it anymore, then they shouldn't use it," Weiss says.
Weiss says that it is important to realize that installing solar panels is not the only solution to the energy emissions crisis. Things as simple as switching to LED lights, turning off lights when they are not needed, when they are not needed, and buying energy-efficient appliances are all great ways to reduce energy consumption.
Providing multiple programs and materials to reduce energy consumption and make sustainably sourced energy available to anybody who wants it is how the Stoughton Utilities wants to make their impact.
"I see sustainability as what will work, whether it's financially or to each person's own lifestyle, so it's good to take a look at everything you are using and see if there's opportunities there to [reduce energy consumption], but to be truly sustainable, [the changes] have to work with your daily routine," Weiss says.
Final Notes
Earth, home to over 7 billion people, over 8 million animal species, and the only known planet in the universe to hold life, is dying. The looming consequences of humankind are starting to create more detrimental damages than anticipated. However, there is still hope. Working together to change only a few small habits can lead to significant changes, from planting a garden, opting for solar, switching to biodegradable, or simply supporting companies with sustainable values. There is so much that can get done to slow down the impact of the damage created. However, we must act now. There is a lot that depends on us because there is no plan(et) B.

About the Contributors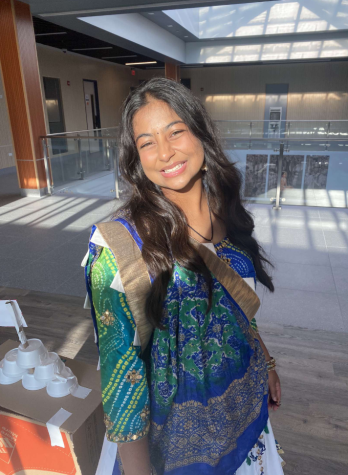 Bhoomi Patel, News Editor & Distribution Manager
Bhoomi is a senior and this is her second year on staff. She is also involved with key club and student senate.

In her free time, she enjoys reading...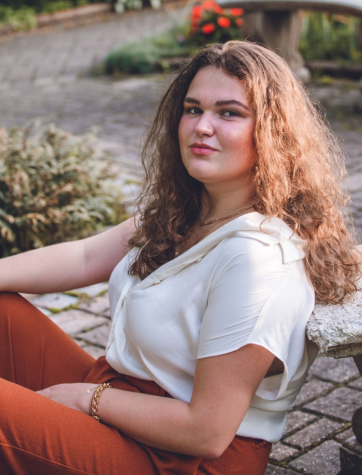 Madison Luick, Cover Story & Opinions Editor
Madison is a senior and this is her second year on staff. Madison is also in symphony and chamber orchestra, as well as symphonic band, jazz band, and...