Study Hall Has it All
Have you ever been up until midnight doing your homework? You may have been playing in a volleyball game until nine. You may have had band practice until half-past eight. You may have simply wanted to hang out with your friends for a bit because you had to work every other day and your next chance to hang out with them was that weekend. Whatever it may be, doing homework that late is neither good for your mental health (stress and anxiety!), nor your physical health (that sleep schedule!).
An easy solution for this is something many people already do: take a study hall. This does seem like a very appealing class, as it gives you a small break within your day to chill out and do homework. For this reason, many students have experienced at least one semester of study hall to fill their schedule. This class can especially be beneficial for upperclassmen who take AP courses or are working on writing their college essays.
One may argue that a study hall is simply providing students with an opportunity to slack off for a period. They may back up their claim with evidence from 2+, where many students sit on their phones instead of doing homework (unless they have a test the next hour, obviously). The difference between a 2+ period and a study hall is the length. 2+ is only 20 minutes long, which puts a lot of students in the mindset of "it's not enough time, and not worth taking all my stuff out for." A class length period of time allows for students to be more productive while doing their homework, as they'll feel they have more time to work.
Coming from somebody who is taking two AP courses, I find the idea of a study hall hugely advantageous. It could give students more free time after school to practice their hobbies, relax for a bit, or work if they wanted to. Taking a study hall may seem like a waste of space in a schedule, but in the end, it will all be worth it. Soon you'll be going to bed on time and not coming to class in the morning zombified because of your AP Lang homework.
Editorial Policy: The Norse Star strives to present the news in a fair and unbiased manner. Any column, editorial, or letter to the editor expresses the opinion of the author and not necessarily the entire staff. The staff editorial does not necessarily reflect the views of the entire staff. The Norse Star is a public forum written and produced by the students at Stoughton High School, and they are solely responsible for its content. Students, staff, faculty, and members of the community are welcome to submit letters to the editor of 300 words or less. Letters may be edited due to space limitations, obscenities, or libel concerns. Norse Star will verify the authenticity of any letters sent on the behalf of school organizations or groups. All letters must be signed and emailed to [email protected]
Leave a Comment
About the Contributor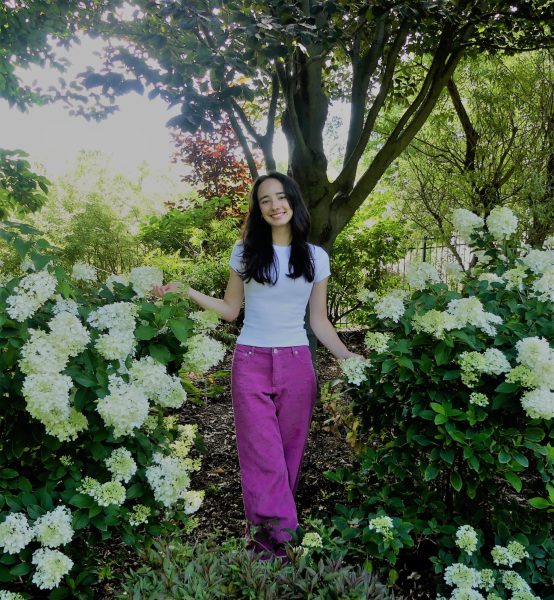 Mylah Hall, Editor-in-Chief
Mylah is a senior, and this is her second and a half year on staff! She's also the editor-in-chief. She joined because she loved the organizational aspect...