Incoming Holidays Bring in More Food
During the holiday season, food drives increase, as many different organizations and clubs hold them around this time. DECA, a club at SHS, recently held a food drive and collected more than 500 pounds of food.
During October DECA kept many bins at different locations around town, including Kwik Trip, Starbucks, and more. People could drop off the food in these bins for DECA to collect. Senior Kali Seamonson, the president of DECA, was involved in this process.
"We just wanted to do something in the community," Seamonson says. Many people donated, as it was advertised all over town.
All the food was donated to the Stoughton United Methodist Church, located across the street from SHS. The church has a food pantry attached to it, with hours available to get food on Tuesday from 9 a.m.–12 p.m. and 4 p.m.–6 p.m., and Wednesday 9 a.m.–11 a.m.
In addition to the food pantry attached to the United Methodist Church, Stoughton also has another food pantry. The Stoughton Food Pantry has a substantial amount of food, as they get government assistance and many donations to help those who need it. Linda Lane, a member of the Board of Directors for the Food Pantry in Stoughton, talked more about this.
"We get food through the USDA—through the government. And that's usually surplus so that we can get that free of charge," Lane says.
In addition to the government surplus food, the food pantry also gets a lot of its food through donations and what the staff buys, usually at Aldi, using donated funds.
In addition to using donated funds to buy more food items, the pantry also uses the funds for maintenance and other necessities like heat and a telephone. They also purchase vouchers for families. People get vouchers based on family size and can use them at the local Pick N' Save for other items the pantry might not have.
Customers can come in and shop. They can come in twice a month for food, and once a month, they get a voucher.
"They make an appointment […] so they can actually pick out what they want for their families, what they may or may not like, things like that," Lane says.
To get food from The Food Pantry, one has to live within the Stoughton Area School District and have a low income.
"Because we get the surplus, we have the federal guidelines as far as income," Lane says. Clients don't need to bring in paperwork, but income is asked about when applying for food.
People usually leave the pantry with around 30–35 pounds of food per person.
"In a typical month, we have been averaging eight to ten thousand pounds of food that goes out through the pantry," Lane says.
People don't have to pick up their food if they are unable to physically. The pantry offers delivery and vouchers for taxis if people can't walk home with all of their food, or live too far to get there and don't have another mode of transportation.
How much families get depends on how many people are in their families. Families with more people get more food. Each food item has a card near it with colors assigned to different numbers. So, people with a certain amount of family members can get a certain number of each item. This allows people to get the right amount of food for their families.
Although the pantry gets more food donated throughout the holiday season, the amount of food people take doesn't increase. Instead, clients get bigger vouchers for other holiday items they may need, such as produce or other meat that the food pantry does not have.
In addition to what is actually in the food pantry, they have a storage room with back stock on specific items, like canned goods and rice. The storage room follows the same protocol as grocery stores and restaurants. They keep food and other objects away from the walls and floors, and they buy in bulk when they shop so they don't run out of staple items and have enough food for people who need it.
Around the holidays, client numbers rise as many people struggle to make ends meet. The highest number of clients for the pantry is during the holiday season.
The food pantry is always looking for new volunteers. It is a volunteer-run organization and needs volunteers to run correctly.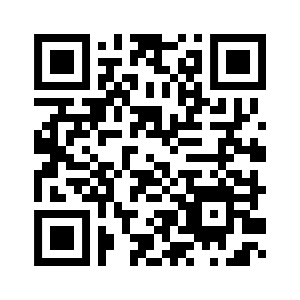 "We just have the commitment to those hours. So I always try to tell that to people up front so that they make sure that they can make some sort of commitment to us rather than go through the whole process of orientation and then never volunteer again," Lane says.
People must be at least 16 years old to register to volunteer, and must sign up through the City of Stoughton and do a background check. A client of the food pantry cannot volunteer within the pantry, as it is a confidentiality issue, but they can help with food drives, as can anyone else. Food drives are also very important for keeping the food pantry running smoothly. For more information, go to stoughtonfoodpantry.org or scan the QR code. "We are always looking for people to volunteer right now," Lane says.
About the Contributor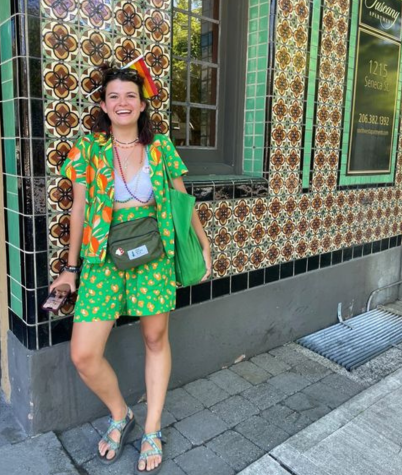 Lilly LaPointe, Staff Writer
Lilly is a senior and this is her first year on staff. She is also involved in cross country, environmental club, and key club. In her free time, she enjoys...