Welcoming Winter Sports
As the cold weather starts to roll in, athletes across Stoughton begin to prepare for the start of a new season of sports. This winter will bring a variety of sports, including basketball, boys swimming, hockey, and wrestling, with games and matches beginning in mid November and early December.
Hoping to come together as a team, Brad Pickett, coach of the girls basketball team, has already begun practices.
"We typically practice for one and a half to two hours [and] work on defensive and offensive [drills]," Pickett says through email. "We practice almost every day during the week [and we play] a few games."
Senior Maddie Reott has played basketball for almost six years and is ready to get back on the court for her last year as a Viking.
"I wanted to join the basketball team again because I wanted to display leadership to the underclassmen," Reott says.
Girls basketball isn't the only team getting ready for their season. Boys basketball player Ty Fernholz, a junior on the team, has also begun to practice for the season. He is starting to learn that what he loves most about the sport is the team
"I enjoy the family aspect of the team. You have five guys on the floor that you need to trust at all times. You need to know where they are cutting and be on the same page as them. Off the court, it is the most fun. Learning about the team and becoming a tight knit group," Fernholz says through email.
The basketball court is not the only place sports will take place this winter. In the SHS pool, senior swimmer Evan Schmidt, along with the rest of the team, is practicing for their first meet on Nov. 29. The boys swim team practices ten times a week, including both morning and night practices along with Saturday mornings.
"I am really looking forward to spending one last year swimming with the seniors and I am excited to see what this new team is capable of. We have lots of talent around the board, so I am excited to see how things pan out," Schmidt says in an email.
Along with the team, Schmidt has high hopes for the season overall.
"Individually, I hope to defend my conference and sectional titles in the 200 and 500 free, as well as place top three at state in both of these races again," Schmidt says in an email. "For the team, I want people to have fun, push themselves, and see how high we can place at conference. I think we have the potential of a top three finish as a team, so I would really like to see that happen."
From the pool to the ice, the girls hockey team is slightly different from most SHS sports. Senior Carley O'Neil is one of three girls from Stoughton on the team. Not only does the team consist of both SHS students, but it also includes students from around the county.
"It's definitely different. It's fun. It's good to meet other people from other schools and be able to play with different levels and girls from different schools that you don't know. You get to meet a lot of new people," O'Neil says.
Not only is the team combined with students from other schools, but their practices do not take place directly after school like most sports through SHS.
"Our practices are at 8:15 to 9:30 at night, so girls can get their homework done and drive to Stoughton. Some girls live over 45 minutes away. It's quite a drive for some people," O'Neil says.
Accompanying the girls team, the boys hockey team will also be competing this winter season. Junior Ian Westerberg is preparing for the season by skating as much as he can. Even with their low number of players, they have big goals for the season.
"As a team, I hope we can find a system that works […] and compete in as many games as possible," Westerberg says through an email.
Goals for the wrestling team are no secret, as they have won numerous state titles over the years, and they hope to continue the legacy. For junior wrestler Ethan Soderbloom, teamwork and practice are key for the team.
"The atmosphere that's built [during practice] pushes even the new guys, even the guys who don't quite know what they're working for. It pushes them to put in that extra work, put in those extra minutes, and that helps the team work harder and be able to push themselves more," Soderbloom says.
The winter season brings new sports, teams, and athletes.
"I couldn't imagine a winter without wrestling," Soderbloom says, "The camaraderie between teammates and how that feels is just something that's fulfilling."
With expectations being high this winter sports season, athletes are putting in the extra effort and work to accomplish their goals.
About the Contributor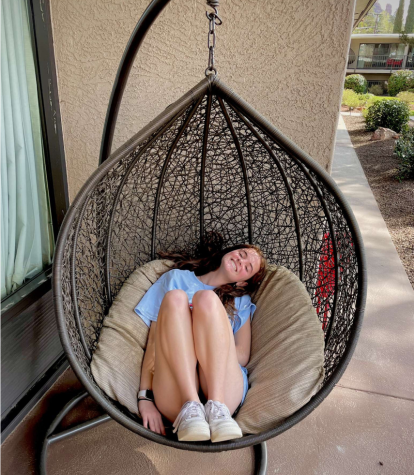 Mary Estelle Bubon, Staff Writer
Mary is a sophomore and this is her first year on staff. She is also involved in cross county and track. Her favorite musicians are Harry Styles and Taylor...