Yay for YA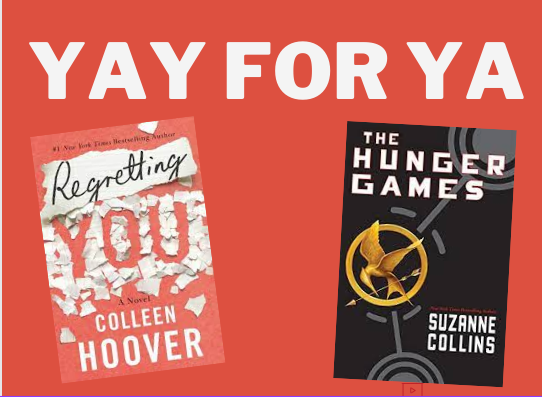 I love to get comfortable after a long day and sit down to read a good Colleen Hoover romance, an Angie Thomas book that pulls at my heartstrings, or maybe even an adrenaline-pumping Suzanne Collins book. Either way, YA fiction has a variety of stories that have something for everyone.
Nothing is better than an unexpected plot twist or ending. YA critics may say that YA books are very predictable, but that's the point.
I agree, sometimes predictability can ruin a book with great potential, but other times it makes the book more enjoyable. For example, in Suzanne Collins' book series "The Hunger Games," it'll only take about 100 pages before you realize that Katniss and Peeta will end up together. The predictability doesn't ruin the plot because you become invested in what happens. That is the key to predictability; you keep reading anyway because you become invested and you want to find out what happens and if your prediction is right.
Nothing is better than a good friends to lovers or forbidden romance story; YA books have these themes and more. Another word for themes is tropes, and they are what make YA books so great.
One example of this is "Regretting You" by Colleen Hoover. This book follows the enemies to lovers trope. Although this trope is written by many authors, Hoover puts a unique twist by making it relatable, and also a slow burn–she does not rush the plot line. Some YA critics say that tropes can be repetitive and ruin books, but they add a fun twist if done correctly.
The biggest issue with YA books is the use of stereotypes. I agree some books have harmful stereotypes. With this being said though, not all YA books have harmful stereotypes.
"It Ends With Us" by Colleen Hoover and "The Hate U Give" by Angie Thomas. Both these books cover sensitive topics, but the key is neither of them promote these topics or overstep through stere- otypes revolving around these topics. One topic that is discussed in "It Ends With Us" is domestic violence. Although Colleen Hoover writes tough scenes to read throughout the book, she ultimately avoids overstepping and gives the reader a most realistic look into domestic abuse. This gives a voice to the readers on the reality of domestic abuse through the main character Lilly. Hoover takes a unique point of view to not only promote help for people who have or are experiencing domestic abuse, but also stays away from harmfully stereotyping those who went through domestic abuse.
YA books may not be everyone's cup of tea, but that doesn't make the genre horrible in total. So pick up a new YA book, get comfortable, and give one a read.
Leave a Comment
About the Contributor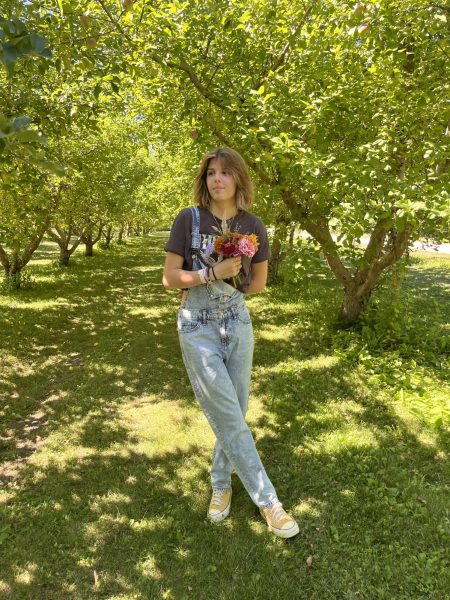 Kaitlyn Broderick, Opinions Editor
Kaitlyn is a senior, and this is her second year on staff! She's also the opinions editor. She joined the Norse Star to write and bring her and the school's...