Spending The Day at Yola's Cafe
A cafe provides a place to grab a drink, enjoy some food, and catch up with some friends. It's a perfect mixture of relaxation and socializing— and that's exactly what Yola's Cafe has accomplished. According to their mission statement, they aim to "provide an oasis in your busy life." So what could be better than eating freshly baked goods with friends and family?
As the story is told on Yola's website, the cafe's namesake originates from the delicious homemade meals that Yola hosted in her house. Every weekend, Yola would host large dinners for her family. Blissful memories that were made with friends and family—from something as small as a nice home-cooked meal—were experiences that she wanted everyone to cherish.
After taking a trip to Yola's, we found that the cafe was nothing short of warm and homey. Natural light plays a large role in what makes the atmosphere congenial. Large windows that surround half of the building allow lots of light to come in and reduce the need for pesky fluorescents.
The cafe was clean and charming. The neighborhood Yola's is located in is pleasant and boasts numerous small businesses. Based on the other patrons of the busy cafe, Yola's is clearly popular with young couples, growing families, as well as older generations. The gathering of friends and couples meeting together spotlights the tight-knit community of the surrounding area.
"It's such a cute atmosphere," junior and Norse Star staff member Grace Greenwald says. "It was busy, but they still managed to provide excellent service. It was quick and super satisfying."
The wall menu was beautifully decorated and a bit overwhelming with options—but not in a negative way. There are multitudes of coffees, espressos, teas, frappes, and smoothies.
"I ordered an iced vanilla chai latte with an extra shot of espresso, a.k.a. a Dirty Chai," Greenwald says. "It was delicious and possibly the best chai I've ever had!"
Even though the drinks were great, unfortunately the food did not make up for the experience. Missing toppings, pushy rewards programs, and lack of some baked goods led others to be disappointed with the service, calling it, "subpar."
Either way, breakfast is served at Yola's all day. For those that enjoy vegan, vegetarian, and gluten-free choices, numerous options are available for a slight up-charge. Another big part of Yola's breakfast menu are the waffles. This classic breakfast has many customizable options, such as Chocolate Chip, Nutty Banana, Strawberry, and Pecan. The gourmet Belgian Waffles are a staple at Yola's, however it seemed to be slightly a hit or miss.
"I had the chocolate chip waffles, and they were delicious," senior and staff member Lauren Amstadt says. "Easily the fluffiest waffles I've ever had."
On the other hand, junior and staff member Madeline Monthie had a more negative experience.
"My waffles were slightly undercooked, but they weren't horrible," Monthie says. "For being one of their main advertisements, it wasn't as good as I expected."
For these reasons, some staff members argued the 30-minute drive wasn't worth it when there are other quality cafes more local to Stoughton. Places such as Wildwood Cafe or Koffee Kup provide an equally sufficient experience for a fraction of the travel distance.
Overall, breakfast at Yola's is a fun experience! However for people in Stoughton, it may not be worth the drive .
About the Contributor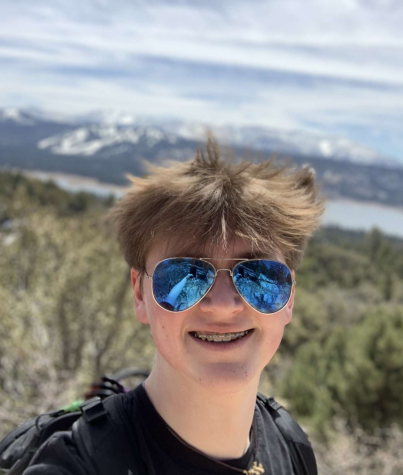 Bode Jensen, Staff Writer
Bode Jensen is a junior and this is his first year on the Norse Star staff.

Outside of Norse Star, he also plays soccer at SHS. In his free time, he...