The Start of the Holiday Season
The Victorian Holiday Weekend happened from Dec. 1–Dec. 4, with most of the events happening the Saturday before it ended, Dec. 3. This year marked the 175th anniversary, starting in 1847.
The holiday weekend is a collection of events that includes craft fairs, a musical, a fire truck parade, and more. On Dec. 1, a Love Light Celebration took place at the Christ Lutheran Church, described as a time to honor important people in everyone's lives. The day following included "Rudo- lph the Red-Nosed Reindeer, Jr." in the Stoughton High School auditorium at 7 p.m. There was the Holiday Light Show at Rotary park, right behind the fire station. It was synced to music and began at dusk. The shows will continue nightly for the holiday season.
The owner of Grand Inspired, Joanne Grassman, also participated in the Victorian Holiday weekend with classes that included making wine chimes on Friday, wooden bead necklaces for 5 dollars on Saturday, and Live Edge Charcuterie Boards on Sunday.
"We've got classes going [on] all weekend here. I like that part, [and] the reason I do is because the whole sort of spirit [of the] Victorian holiday was about giving and [giving] handmade gifts, and so that's what we do here […] That whole sense of giving something that's handmade is my favorite part of it, not just [things] here," Grassman says.
A cookie walk happened at the United Methodist Church, similar to a bake sale. It went from 8:30 a.m to noon. Soon after, the Victorian Holiday Craft Fair began at 9 a.m. at River Bluff Middle School.
Ruth Anderson, the owner of Anderson Designs stall in the Chorus House, shared some information about how business had been going for her during the weekend.
"It's been excellent. [A lot] of people have come out. I think the sunshine has really helped […] [There are] lots of people fulfilling their gift lists […] Booth sales have been good," Anderson says.
Livsreise, the Norwegian Heritage Center, opened at 9:30 a.m. for their Stoughton Ski Jump Exhibit, an exhibit that detailed the ski jump that had previously stood in 1912. Closely following the opening of Livsreise, was the opening of a packed artisan's market, similar to the craft fair at the middle school where stall owners, also called, "local artisans," sold hand-made items. Santa appeared near 11 a.m. in the Chorus House.
Anderson recalled her favorite thing about the artisan's market, which had been going on for about six years, with a break during the COVID-19 pandemic.
"It's definitely seeing everybody, a lot of people you will only see at this show. So, it's really nice to see everybody in the excitement of the holiday," Anderson says.
Around 10 a.m. Stoughton High School Madrigal Singers also paroused the town in their full costumes.
Kathryn Vaughn, owner of one of the many stalls at the Victorian Artisan Market, mentioned her love for the singers.
"They're just not like any other group […] [they're] Just heavenly," Vaughn says.
A Hope for the Holidays event took place at 4:30 p.m. at Primal Fitness, where competitors tested their strength to provide gifts and other items for children in need. The day began to come to a close with the fire truck parade that began at 5:30 p.m. where fire trucks decked in colorful lights drove through Main Street.
Sunday had horse-drawn carriage rides that began at noon, of which Grassman had a hand in dealing with.
"We were able to secure some donors to help pay for it […] Primal Fitness donated, Associated Bank, One Community Bank, and the Stoughton Women's Community Farmers Market also donated, so we were able to get those and have certain rides again," Grassman says.
Throughout the whole weekend, sales were present at many stores. Both Ashlie's and Yahara Chocolate & Tea had samples for passersby to try. Ashlie's also had a 20% sale on clothes, similar to similar to some other stores that included Wildwood Café and Zovar Fine Art that both offered 10% off on certain goods..
"I just think […] Stoughton has an amazingly beautiful downtown. And […] to be able to highlight that and bring people here to see what we have to offer, I just think that's very cool. There's a ton of cool things to do," Grassman says.

About the Contributor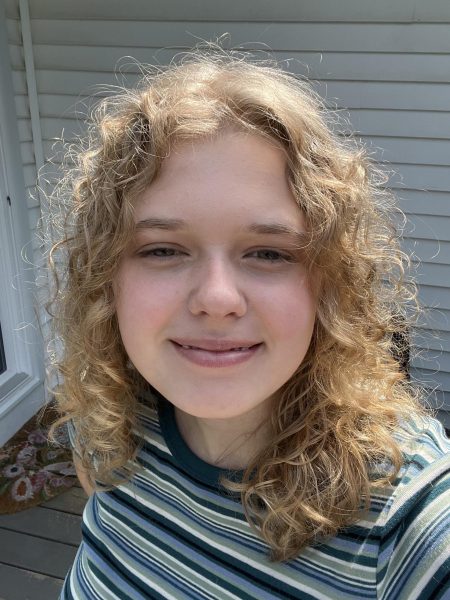 Naomi Matthiesen, Staff Writer and Website Manager
Naomi is a junior, and this is her second year on staff! She's a staff writer and the website manager. She joined the Norse Star because it was a cool...