Who Is…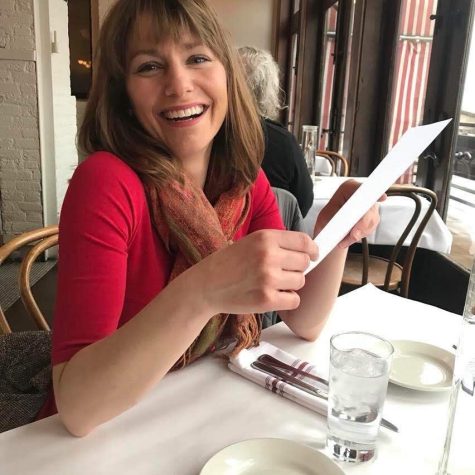 Everyone may have met an assistant librarian before, but not everyone has met a librarian like Nicole Shum. Have you met an assistant librarian with two chickens and a cool cat named Kevin?
As of Dec. 5, 2022, Nicole Shum has taken over as Stoughton High school's new assistant librarian replacing Joan Myszkowski who retired this past year 2022.
Despite living near Stoughton since 2009, Shum wasn't born or raised in Wisconsin. Instead, she is from Carmel, a small town in the upstate New York area. She attended Carmel High School and, while in school, her favorite subjects were art and math, but she also had a soft spot for music.
"I am completely inept [with instruments,] but I really enjoyed singing. I was in the choir," Shum says. She furthered her education at The State University of New York, where she went on to major in psychology.
"I really wanted to make a difference in the world, help people out and provide resources and support during difficult times. So that's initially why I went into psychology. I was [considering] a counselor position, but I realized pretty quickly, I'm a tender hearted lady, so I think I would maybe get overwhelmed," Shum says. While at SUNY, she could be considered a go-getter.
"[During college,] I was in the Honors Society, I was a [Resident Advisor], and a [Teacher's Assistant], and so I really shined in college," Shum says.
Shum soon found her love for being a librarian when she realized how books can help people.
"Libraries are the perfect place for me because I can still help people," Shum says. "Shortly after starting to work at a public library, I realized that I could use my passion and skills from my psychology degree in a library setting more effectively than I could of if I'd been a social worker or anything like that."
When asked to describe herself in three words, Shum considers herself a caring and curious camper. Shum also loves to hike, garden, do dishes, and ice skate on a lake near her house. Shum is also a fan of many different music genres, including bluegrass and indie hip-hop music.
"Music is my best friend. I'm a huge music fan," Shum says. Some of her favorites are, 'Peach Scone' by Hobo Johnson, [and] 'The Big Game' by Sledding with Tigers.
As a librarian, Shum enjoys various books and authors. However, her favorite is John Steinbeck.
"My favorite book by [Steinbeck] is 'Travels with Charley in Search of America'," Shum says.
One quote by Steinbeck from a 1958 letter of advice to his lovesick teenage son that also applies to Shum's life is, "Don't worry about losing. If it is right, it happens – the main thing is not to hurry. Nothing good gets away."
As pointed out by Steinbeck, life can have a funny way of guiding us to where we're meant to be, which is how Shum made it to Stoughton all the way from Carmel, New York.
"I'm adopted, and I came up here to meet my birth mom […] The reason that I stayed is because I met my ex, who's the father of my kids," Shum says. Shum has two sons in elementary school.
Shum found her way to the SHS library because of her love for books.
"I really wanted to get back into the library. And I feel like I have a unique perspective on high school because I didn't really enjoy it. I didn't have a really good time," Shum says. Shum shares a little about her high school experience and how it has helped her find her way in life.
"It's just a difficult time right? Because you're coming into your own but you still have to live in somebody else's house […] I just had a really hard time in high school, maybe because I'm just a very independent person," Shum says.
"A little fun fact, I really enjoy being an advocate. I feel like I would really like to be there for people who need someone to talk to if they're going through a hard time. I mean, obviously I'm not a guidance counselor, but I really view myself as an advocate. […] Somebody who wants to help people who are facing adversity through different resources or just support," Shum says.
Shum also shared her plans for the future and what she hopes to accomplish as a young inspiring advocate and book lover.
"I want to be a librarian […] I just started my master's in information library sciences. […] I really, really enjoy providing services to adults within the library setting. So I would like to go back to that. I have this dream idea […] I would help all different libraries, sort of coordinate services. I would really enjoy doing that," Shum says.
About the Contributor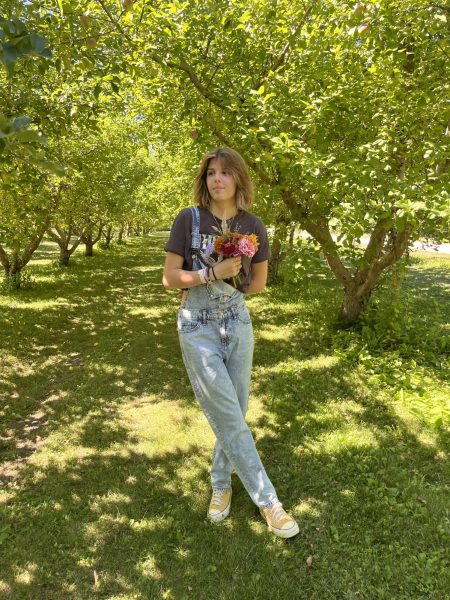 Kaitlyn Broderick, Opinions Editor
Kaitlyn is a senior, and this is her second year on staff! She's also the opinions editor. She joined the Norse Star to write and bring her and the school's...