Romance Movies: RATED
La La Land – 2016
Rating: 5/5
With renowned actors Emma Stone (Mia) and Ryan Gosling (Sebastian), "La La Land" is a love story about two artists living in Hollywood who meet one another while chasing their goals of becoming successful. The serious undertones of the musical are skillfully covered with a stunning soundtrack. The unrealistic notion of solitude between the couple, or lack of prominent supporting characters, is what really gives this movie a solemn, lonely tone. With a classic, melancholy ending, this piece is easily one of the best romance-musicals ever made.
The Twilight Series – 2008-2012
Rating: 3/5
Starring Kirsten Stewart (Bella) and Robert Pattinson (Edward), this "camp" film begins when teenage outsider (Bella) moves to the Northwestern town of Forks. Here, she meets a vampire (Edward) and his family, and they begin to fall in love. Based on the books by Stephanie Meyer, these movies aren't very deep, but they demonstrate an unsettling, obsessive twist on love. Therefore, if you're looking for a series to binge, they are definitely entertaining.
The Notebook – 2004
Rating: 3/5
Based on the book by Nicholas Sparks, "The Notebook" follows the lives of Noah (Ryan Gosling), Allie (Rachel McAdams), and their everlasting love story. Being inseparable, then separated, the couple shows what it means to be "endgame" with strains along the way. This movie will undoubtedly bring you to tears with its notoriously wistful ending. It is one of the most classic and charming romance movies made.
Titanic – 1997
Rating: 4/5
"Titanic" is a romantic-tragedy which sets a love story on the RMS Titanic, a ship that infamously sunk in the Atlantic in 1912. Rose (Kate Winslet) and Jack (Leonardo DiCaprio) meet unexpectedly. Despite being separated by class, they manage to fall in love in less than three days, but before they can live happily ever after, catastrophe strikes, and the ship begins to sink. At a running time of three hours and 16 minutes, it's a prolonged watch, but the constant activity will keep you awake.
10 Things I Hate About You – 1999 Rating: 4/5 Starring Julia Stiles and Heath Ledger, "10 Things I Hate About You", commonly recognized as a "teenage comfort movie," follows the life of Kat Stratford (Stiles), a clever and cutting teenage girl. After her dad makes a rule that Kat's popular sister, Bianca (Larisa Oleynik), is not allowed to date unless Kat does, Bianca and Cameron (Joseph Gordon-Levitt) go on a mission to land Kat a date. This movie is easily classified as a feel-good movie with scenes that are sometimes superficial, but sweet. Definitely a good coming-of-age movie to add to your list!
The Kissing Booth – 2018
Rating: 1/5
With Jacob Elordi and Joey King, "The Kissing Booth" is a Los Angeles-based rom-com about teenage Elle (King) and her relationship with her long-time crush, Noah (Elordi). However, a promise made with her best friend doesn't allow her to be with him. This movie has a lot of weird, uncomfortable interactions between teenagers, and doesn't stick with a certain idea through the story. It feels as though the producers did the best they could to fit in as many wacky events as they could, ruining the movie. With terrible acting and a laughable plot, I was being kind giving this movie one star.
About the Writer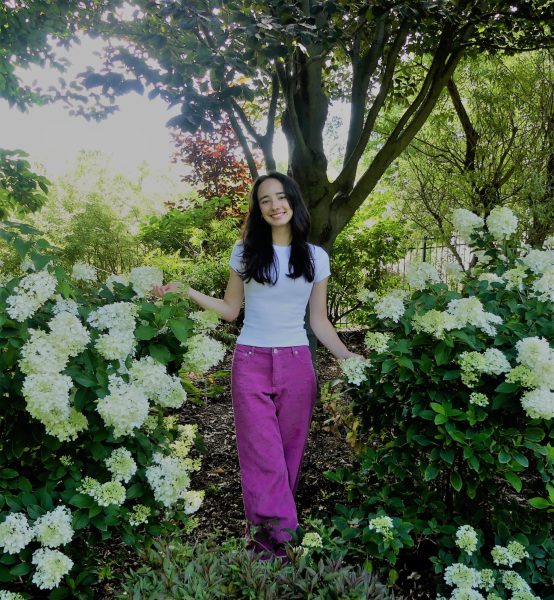 Mylah Hall, Editor-in-Chief
Mylah is a senior, and this is her second and a half year on staff! She's also the editor-in-chief. She joined because she loved the organizational aspect...