Advice From Alumni
We are gradually heading toward the 2022-2023 school year's finishing months. It is finally time for SHS student-athletes—who are planning to further their athletic career—to make one of the most difficult decisions in their life, college. It can be stressful, nerve-wracking, and sometimes even confusing. So, The Norse Star has talked to SHS alumni who were in the same situation as some of our current seniors and they explained what student athletes might expect as college athletes.
Q: How are college sports different from high school sports?
A: "I would say the level of commitment you need to have to your sport and the level of competition are probably the biggest differences from high school to college. In college, sports definitely require a lot more of your time, energy, and focus, and you've got to be willing to commit yourself to the lifestyle [to] be successful. The level of competition you see is probably the biggest difference. Everyone you are going to compete against is going to be tough," Mechler says.
Q: What should high school athletes expect in college?
A: "Be ready to mentally push yourself, be ready to show up, and […] realize that everyone else is now better than you. And that's just a complete mental game. And it's not that you suck as an athlete. It's just that you're now not first in line, and honestly, I think it's a great experience because now you have something to push for and strive for," Christensen says.
Q: What is one piece of advice you have for high school athletes planning to continue their athletic career in college?
A: "If you truly want to play at the next level, you can. There will be a college out there that wants you. You just have to be patient and trust the process," Jemilo says.
Q: Is it hard to balance sports and academics in college?
A: "You just [need] the right schedule, know how to manage your time well, and know when to take your breaks, when [is the best time] to do your homework while balancing out your practice. Usually, for me, I'll do most of my homework in the morning and then [go to] practice, then I'll take a [short] break after practice, do a little [more] homework, and then go to sleep. [So], just have good time management and a good schedule," Marshall says.
About the Contributor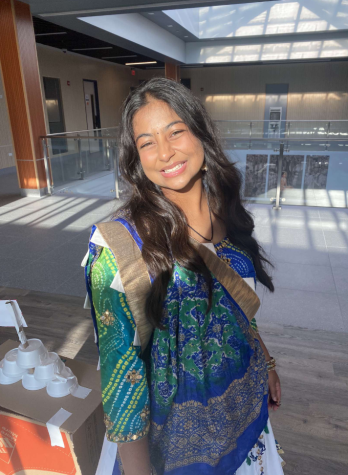 Bhoomi Patel, News Editor & Distribution Manager
Bhoomi is a senior and this is her second year on staff. She is also involved with key club and student senate.

In her free time, she enjoys reading...