Women of Wisconsin
The fight for women's rights started in the 19th century with the Seneca Falls Women's Rights Convention and continues with women fighting for their rights worldwide—in America, Iran, the Philippines, and many more places. Women's rights in America have come a long way since the 1800s—women can now vote, work, have an education, and own property. March is Women's History Month, so the Norse Star is recognizing some remarkable women in Stoughton who have excelled in their role of leadership.
"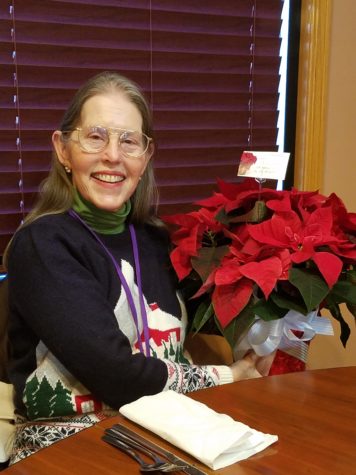 Find your voice, and you really do that by being engaged in [various activities]. So, put yourself out there.
— Lynn Perez-Hewitt
Lynn Perez-Hewitt is originally from Arizona, but she moved to Stoughton with her husband two years ago. She has worked in various fields from the moment she left college to the present. She has worked in the PR department at Rockford Memorial Hospital, as a jeweler in Colorado, and a legal and executive director of a state park friends group in southern Arizona. Hewitt has also helped fund an economic development coalition in central Arizona. She and her team guided nine different towns to a more stabilized economic health, which was successful. As a result, the coalition is still present today. She is now working as an author—The Measured Time series—with both of her books located at the Stoughton library. Hewitt is also involved in Stoughton High School by helping out the SHS forensics team and is also a speaker at the Rotary club.
"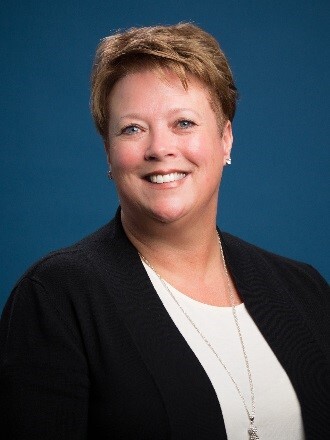 You [should] just keep pursuing those dreams and knock down the barriers and don't let that fear chase you away.
— Amy Hermes
Amy Hermes is the chief nursing officer, the vice president of patient services at the Stoughton Hospital, and a mother of three children and three grandchildren. Hermes has worked for Stoughton Health for around 35 years and first began working in high school as a nursing assistant for about six years while getting her nursing degree. After earning her nursing degree, Hermes worked as a medical-surgical, ICU, and ER nurse. She has also managed the geriatric-psychiatry unit at Stoughton Health. After 30 years of working, she finally earned one of the highest ranks in nursing—the chief nursing officer. In recent years, Stoughton Health opened an urgent care facility in McFarland to further expand the hospital reach. Hermes herself led this project as the lead director and it has reaped successful results.
"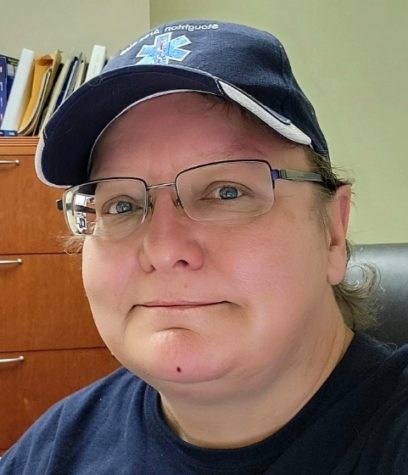 You are capable of anything! Live your goals into existence and be kind to yourself during the journey.
— Lisa Schimelpfenig
Lisa Schimelpfenig graduated from Stoughton High School in 1990 and obtained an Emergency Medical Technician Degree at Madison Area Technical College in under one year. She worked for the community of Oregon for 12 years until she applied to work for the Stoughton EMS department. Schimelpfenig worked with the Stoughton Area EMS as a stipend volunteer for 20 years until she applied and got the administrative assistant position for the next seven years. "I could not perform either position without my family. My wife and daughter support my involvement unconditionally," Schimelpfenig says in an email. "EMS volunteerism can be an unforgiving calling. Hours of nothingness then hours of somethingness, 98 degrees or -5 degrees, [or working with patients with] significant traumatic injury or general weakness… no day is ever the same or of the same intensity."
"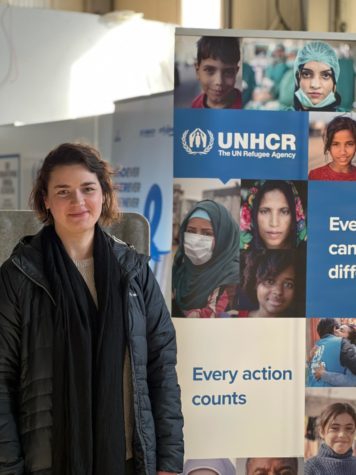 There are plenty of people out there who will tell you 'no' to your goals, dreams, or opportunities, but you shouldn't be the one to hold yourself back, […] If you have a dream to do something, go for it! It may be scary, and there will almost certainly be obstacles along the way, but you are stronger and more capable than you think.
— Hillary Johnson
Hillary Johnson graduated from Stoughton High School in 2008 and was also a part of The Norse Star as a staff writer for two years. She furthered her education at UW-Eau Claire and received her bachelor's degree in International Geography in 2012. Johnson moved to Kansas to work as a Cartography Technician at Garmin, but soon after, she became a Geographic Information Systems Intern in Jordan for a French non-governmental organization from April 2014 to October 2015. She worked on mapping, information management, and needs assessment on Jordan's biggest Syrian refugee camp. Johnson has also worked in Gaziantep, Turkey for UNICEF from March to September 2016. She is currently in Bucharest, Romania to aid the government of Romania on information management for refugee responses of Ukraine.
Leave a Comment
About the Contributor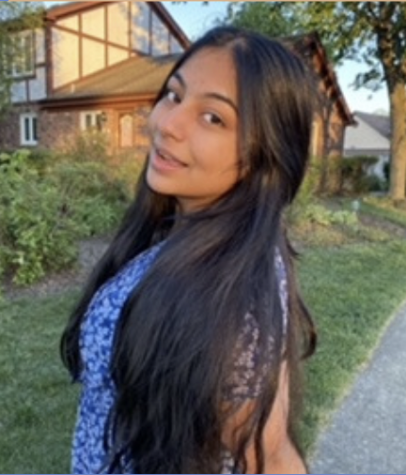 Bhoomi Patel, Staff Writer
Junior Bhoomi Patel is a staff writer for the Norse Star. She enjoys how Norse Star gives her the abilities to engage with the community.

Outside of...