Sports Highlights
Girls Soccer-
"This season, we have really come together as a team, and it has made for a very fun, welcoming environment. We have grown so much, and it has allowed us to beat teams that we have been unsuccessful beating in past seasons." -Hayley Millard (12)
Boys Baseball-
"Beating the defending division one state champions." -Caleb Herbst (12)
Girls Track and Field-
"[One highlight was] the girls team placing second at the Stoughton invite." -Emelia Hopper (10)
Volleyball-
"Finishing second in the conference and winning a regional championship!" -Coach Schmidt
Boys Soccer-
"Our favorite moment of the season was our away game against East Troy. Our team played really well, and we had lots of fun." -Max Packard (10)
Dance Team-
"We placed in the top three for D2 kick at four competitions. We also consistently placed in the top half for D2 hip-hop." -Hannah Saari (11)
Boys Hockey-
"We won three of our conference games; four in total this year, and [we] created even deeper bonds with the boys." -Reis Nisius (11)
Boys Tennis-
"[A highlight was] getting our first team win of the year over Fort Atkinson." -Finn Novak (12)
Girls Golf-
"[One highlight was] beating Fort Atkinson in our dual tournament and bonding with the team afterward at dinner." -Grace Braund (10)
Girls XC-
"[Mallory Reiser broke the] school record 5k [with a time of] 18:57, [earned] first-team all-conference [and was] top 28 at the state meet." – Coach Zaemisch
Girls Swimming-
"Going to state!" – Lilly Talbert (12)
Football-
"[One highlight was] the football team winning our homecoming game." -Griffin Empey (12)
Girls Tennis-
"Allison Sankbeil and Lauren Model took third place at the Badger Conference Tournament." -Coach Model
Boys Track and Field-
"Watching the 4×100 meters throwers relay." -Patrick Lyons (12)
Boys Swimming-
"This year, we had one of the most successful years in team history, including our highest finish in the conference, the first-ever state champion in program history." -Max Mueller (12)
Boys Basketball-
"Winning regionals!" -Ty Fernholz (11)
Girls Basketball-
"Overall this season was one where we grew as a team, we learned and lost, but through that, we leaned on each other and made steps that will show in years to come!" -Ruby Royston (11)
Softball-
"[Some highlights were] going to Florida over spring break, Faith Radecke's walk-off hit to beat Monona Grove, [and] Reese Koepke's two home-run game against Monona Grove." -Coach Bonde
Boys XC-
"[One achievement was] Brayden Hemenway qualified for state as an individual." -Coach Schneider
Wrestling-
"[One highlight was the team] qualified five individuals to the WIAA State Tournament; Griffin Empey state finalist, Chance Suddeth fourth, Cole Sarbacker sixth, Beckett Spilde sixth, Claire Spilde – first girl to qualify for the WIAA State Girls Tournament." -Coach Empey
Cheer Team-
"This past [cheer] season was the most I have ever seen the team grow individually and as a whole." -Lilyanna Kleven (12)
Boys Golf-
"Placing second as a team at the Portage invite and having two top five individual finishers." -Sam Hjortland (11)
About the Writers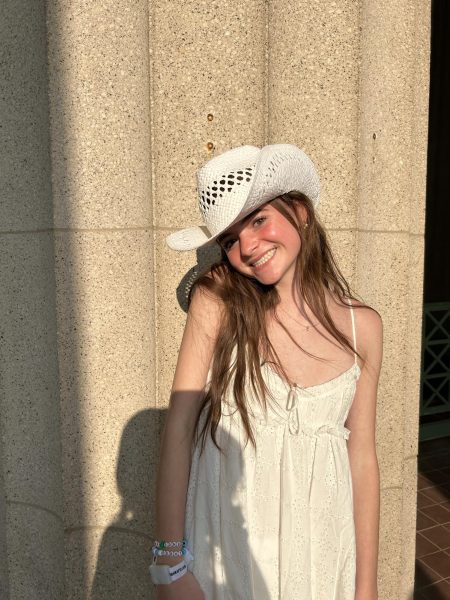 Mary Estelle Bubon, Sports Editor
Mary is a junior, and this is her second year on staff! She's the sports editor. She wanted to join the Norse Star to inform the students about events...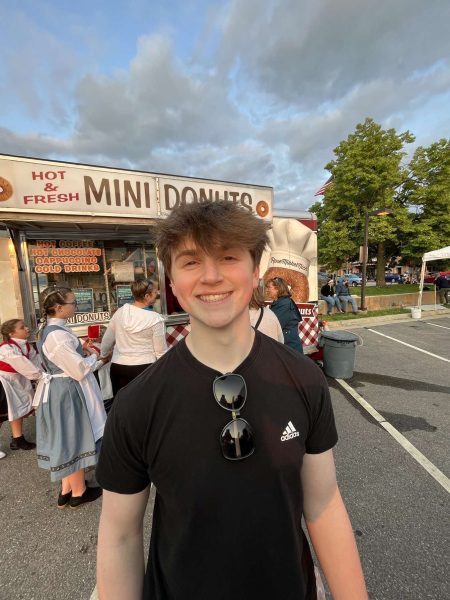 Bode Jensen, News Editor
Bode is a senior, and this is his second year on staff! He's the news editor. He joined to dive into something he was completely unfamiliar with. Outside...