Stoughton Renews Meal Delivery Program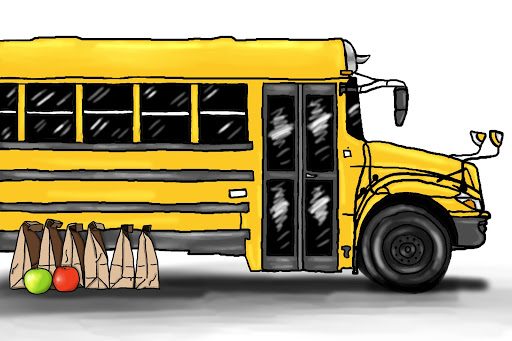 Anna Lee, Staff Writer & Business Manager
September 25, 2020
The Stoughton Area School District notified families that they had been approved to provide students two meals a day, seven days a week, for completely free of charge on Tuesday, Sept. 8.
  "…We can go back to providing meals to all children age 18 and under and students age 19-21 who have not yet graduated; [they] are eligible to receive these free meals regardless of free and reduced status. We will not be charging anybody for this, and this includes weekends and non-school days," says District Superintendent Tim Onsager during the Sept. 8 school board meeting. 
  Many families in Stoughton rely on the breakfasts and lunches supplied by the District during the school year. According to Onsager, 166 meals were delivered to students in grades 4k-12 throughout the district during the first week of school alone. This number has increased by around 361% since then, with approximately 600 students registered to receive school meals as of Sept. 14.
  This popular service can be provided this fall because of the approval of a Wisconsin Department of Public Instruction waiver. Like last year, these meals will be delivered by staff bus drivers; they will be delivered around midday, twice-weekly on Tuesdays and Thursdays. 
  Regarding the logistics of the deliveries, Onsager comments, "We will continue to deliver these door-to-door meal[s] at home…[and] we'll continue to deliver the meals to those families that are doing 100% virtual when we start bringing students back [to school for in-person instruction]." 
  Additionally, according to the District website, "[The] waiver is only in effect through December 31, 2020. After December 31, students not eligible for free meals will be charged costs for meals received thereafter. The District will reach out to you in early December to determine if you would like to continue receiving meals after the meals at no charge waiver expires." 
  Students can even buy ala carte items as part of their twice-weekly delivery by going to the district website and clicking on the purchase link, which can be found on the "Food Service" subsection of the "COVID-19" tab. In addition, this same web page allows for families to sign up their students to receive free meals through the program.