Lights, Camera, Zoom!
Typically, the SHS theater program puts on a musical each fall, but because of the pandemic, it's not possible. Instead, the theater program will put on two virtual shows.
One show, called "The Internet is a Distrac–Oh Look, a Kitten!" is a comedy about the distractions the internet can provide – especially when you're procrastinating. Senior Raven Jensen plays the lead, Micah, and says that the experience so far is "definitely different." 
"It's my senior year…I'm upset that I don't get to go to theater, but I'm just excited to get the little opportunity I have to be with everybody," Jensen says.
Junior Kylie Nelson, who plays the lead of the second show "Sally Cotter and the Censored Stone," shares a similar sentiment. 
"It's different, which is exciting on its own," Nelson says. "Our director offered this as an option and I was like, 'Yeah, why not?'"
The future of virtual theater at SHS is still up in the air. Because this is new territory, it's hard to be sure what the final product of these shows will look like. According to director DeeDee Bouzek, both productions will eventually be filmed, edited together, and uploaded online for audience members to access in their own homes. 
Bouzek says, "It's a learning experience for sure. Some things work, some things don't, but it's exciting to try something new."
About the Writer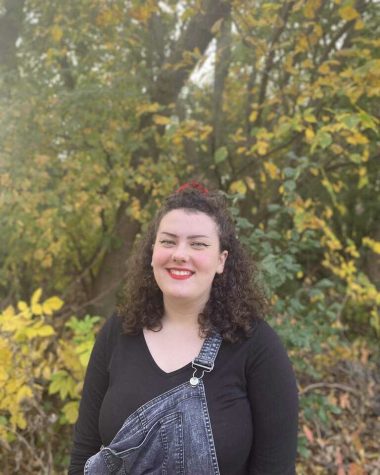 Delaney Gauthier, Staff Writer
As a junior, Delaney is a Staff Writer on The Norse Star. When she is not writing for Norse Star, you will find Delaney performing in theatre productions....