Not So Itty Bitty Dream
Dominique Lenaye brings a black-owned bookstore to Main Street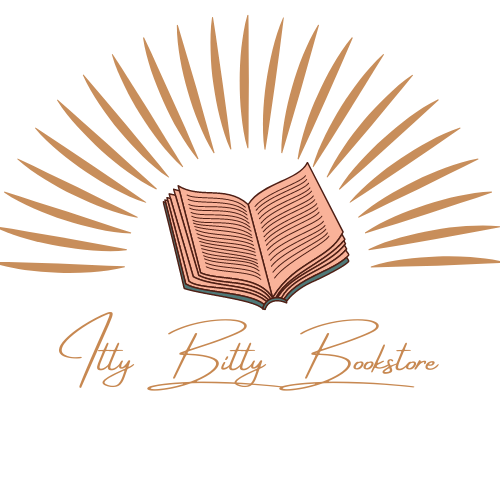 After climbing the long, narrow steps up to this cozy destination, your efforts have been rewarded. Light spills through the one tall window, which from this view, you can peer out onto busy Main Street, from the quiet of one floor above the traffic. The crisp new bookcases are filled with pre-loved and new picture books, novels, and autobiographies waiting for the perfect reader. You have reached Itty Bitty Bookstore.
This is the dream that is being built by book lover and businesswoman, Dominique Lenaye Johnson. You may know Johnson from the "All lives can't matter until Black lives matter" yard signs located around town. After someone took Johnsons's Black Lives Matter sign out of her front yard, she was able to raise more than 7,000 dollars to distribute Black Lives Matter yard signs all around Stoughton. Now, her goal is bigger than before, and she is determined to bring a black-owned business to Stoughton.
Johnson elaborates on what inspired her to open a bookstore in Stoughton. "The Library was always my favorite hang-out spot growing up, and into adulthood I started to realize there was a lack of representation in almost everything I read. I didn't see myself in much around me, and as I started teaching my daughter to read, it became more and more important to me that we bring representation into our household. Then it grew on me that my family isn't the only family facing this issue and the idea of sharing a space for story telling grew on me", Johnson says.
As of September 19, she announced she was planning on opening a bookstore, and just three days later, Itty Bitty Bookstore had a home on 123 Main St, right above Wendigo. Johnson speaks about one of the biggest benefits to shopping small. "When you shop small, you know who you are buying from and you know it is directly impacting their life. Entrepreneurship is an art form and it can not survive without the support of others," Johnson says.
Following the momentum of her sign campaign, Johnson wanted to address another issue: the lack of black-owned businesses on Stoughton's Main Street. "Business and entrepreneurship are very white-dominated professions, but studies have shown [that] in order to close the racial wealth gap, we need to invest in the development of more minority owned business," Johnson says.
An itty bitty bookstore with a big impact is in progress. Johnson wishes to have stories that represent every person that walks into her bookstore. She states, "I hope to give the people in our community a new perspective on people who differ from them."
At the moment, Johnson is planning to open her bookstore by Black Friday: Nov. 27, 2020. To support Itty Bitty Bookstore before its opening, Johnson shares that you can donate to the bookstore's GoFundMe page or purchase books from the Bookshop.org site.
Also, Wildwood Cafe, Dune Gift + Home, and Grasshopper Goods are all book drive locations for Itty Bitty Bookstore, where you can drop off your gently used books.
 For more information and updates on Itty Bitty Bookstore, follow Johnson and her dreams on Instagram @itttybittybookstore.