WIAA Releases Updates About Badger Conference
More stories from Theodore Trotter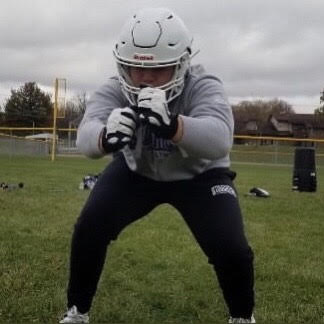 The Wisconsin Interscholastic Athletic Association (WIAA) did a press release concerning the Badger Conference on Oct. 16.
In the press release, the WIAA stated that, "Since all member schools are not able to participate fully in conference contests during the upcoming winter season dates as scheduled, sanctioned Badger Conference competitions will not be held and conference champions will not be named. All schools will be supported in their local decisions and may have the option to schedule non-conference competitions in winter sports, so long as they follow the guidance of the WIAA and local public health officials.¨ 
So what is Stoughton doing? Mel Dow, the Athletic Director at SHS, says, "Our plan is to gradually work back towards reinstating our sports programs while following the current Dane County guidelines and expectations".
In October and the beginning of November, athletes practiced in cohorts while following Dane County guidelines. The cohort system was determined by the coaches, and wasn't strictly alphabetical.
Since the athletic budget does not need to cover the cost of things like transportation, it has more funds to allocate to other areas.
"What we'll be able to do is utilize those funds and other areas within the department to be able to maybe secure some additional equipment, additional training, so forth and so on. Things that are excluded from the budget that maybe boosters or fundraising campaigns were able to do in the spring by acquiring additional equipment that helps with athletic and non-athletic programs," Dow says. 
Even with health safety rules, Dow feels that the WIAA could have handled the decision better. 
"I do believe, personally, that they are forgetting about us in Dane County […] that was most identified this past fall, when we were all under the impression from our last Board of Control meeting […] that they weren't going to have any fall championships. They're going to have culminating events, but they weren't going to be crowning any champions. And then, as the fall season moved forward, they ended up having a championship. Not only having the championship, but all the pomp and circumstance that comes with championships-the highlights and so forth. And my heart sank for some of our student athletes [because] that's important to them," Dow says. 
Despite the current situation, Dow has positive feelings about the impact this will have on the students. "It's going to give them a sense of optimism. That, you know, although we're not through this pandemic yet, we're working our way forward. And that's definitely the number one thing," Dow says.