Saying Goodbye to Ms. Anderson
This year, one teacher retires from SHS
After 35 years of teaching at Stoughton High School, Shelley Anderson, an alternative education teacher and assistant athletic and activities director, is retiring. Anderson also went to Stoughton High School, and graduated in 1975.
She received a Bachelor's of Science from UW-Madison in Family & Consumer Education and a Master's in Curriculum and Instruction from National Louis University.
Anderson was motivated to pursue a career in education after recognizing the positive influences many teachers had on her and fellow students.
"I saw how they impacted me so positively and I guess I just wanted to be able to do that too," Anderson says.
Anderson hopes that in her years of teaching, she was able to help students in the same way her teachers helped her.
"I hope that I have given them one thing, one tool, one thought, or one piece of knowledge that will help them in their lives," Anderson says.
As an alternative education teacher, Anderson worked with the SHS GEDO #2 program, a non-traditional learning program for students who are at least three credits behind where they usually would be as a high school student. This is one way students who have not fulfilled credit requirements can still acquire a high school diploma. Anderson finds working with her students very fulfilling. "Many of them are not fond of school or have had negative school experiences. As they let me into their life I am able to assist them in finding small school successes that ultimately lead them to graduation!"

"

I hope that I have given [students]n one things, one tool, one thought, or one piece of knowledge that will help them in their lives."

— Shelly Anderson


Anderson continues, "It is an absolutely fabulous experience when they finish their last test and I get to tell them they are a graduate."
As an assistant athletic and activities director, she also helps oversee school activities. She enjoys being a part of the behind the scenes process that makes the games go smoothly.
"I love being behind the scenes of our events and welcoming the teams, officials, and spectators. Supervisors are one of the first things that visitors encounter at our school and our welcome can help set the tone for their experience with us. I enjoy setting the event up and paying attention to the details that help it run smoothly," Anderson says.
Anderson experienced both the positive and negative aspects of virtual learning with her teaching.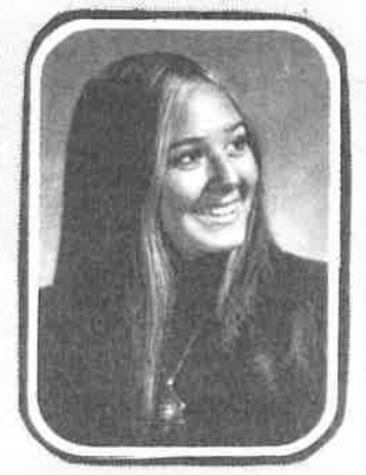 "In some cases, virtual learning made it easier for me to get to know my students, especially my students that didn't like being in school, but had no problem zooming with me or calling me to get their work done. I got to know many of those students very well. However, virtual learning made it very difficult for me to reach my students that didn't like zooming. I had no way of really getting to know them," Anderson said.
Anderson shares one of her favorite stories from her years working at SHS.
"Two of my students that I got to know really well ended up getting married to each other and asked me to do a reading at their wedding! I am still friends with them today!" Anderson says.
In retirement, Anderson plans to work on her passions and hobbies more. She wants to travel, complete projects, and improve her gardening skills.
However, retirement won't be the end of her work at SHS.
"I volunteer to help at athletic games… and maybe, [I'll]come back and sub, Anderson says.
Anderson has a word of advice for SHS students and teachers alike in this time of uncertainty.
Anderson says, "This too shall pass. Hang in there!"
About the Writer
Ava Parr, Staff Writer
As a sophomore, Ava is a Staff Writer this year on The Norse Star. Ava enjoys traveling and hiking any trails she can find. Ava loves to paint and read...