New School Ameneties
When students returned to full in-person school, Stoughton High School had been updated in a few ways.
According to Mike Kruse, SHS Principal, these changes were made to meet the community's needs and to follow annual maintenance protocols. These updates ranged from a new camera system for the athletic department to the new gym floor.
Kruse says that the school needs annual updates to certain facilities. Last year, according to Kruse, in addition to the typical remodeling, there was a different ventilation system implemented. This was put in place to create a safer environment, especially during a pandemic.
"We put in a lot of [different systems] through COVID with ventilation and [the new camera system]," Kruse says.
With the new camera system for the athletics department, parents and community members can now have free access to the different sporting events from the comfort of their own homes.
"We've had cameras for a couple of years, [but] we did get a new system so that we could show activities in the gym, like for volleyball and basketball activities. […] Now it is open and free to everybody who wants to watch those activities from home," Kruse says.
Stoughton High School also invested in TVs last year during the height of COVID, as well. There are TVs located by the library and some by the athletic hall. Kruse says that the TVs by the library are there to honor our academic awardees, and the ones by the athletic hall are to honor those who are athletic awardees.
"We were fortunate enough to put TVs in the athletic hall, [and] even down the hallway by the library. We wanted to make sure that we honored our academic awards. So we put the academic awards on the library wall and the athletic awards in the athletic hall," Kruse says.
Stoughton High School has much bigger plans for the upcoming future. Luke Butz, Stoughton Area School District's buildings and grounds supervisor, mentions one of the major plans for the High School through an email.
"We are currently planning for a referendum, and I can't expand further on what our plans may be for improvements at this time. There are too many unknowns, and our school board is developing their process for prioritizing improvements," Butz says.
Additionally, Kruse mentioned new plans for Collins Field, the Stoughton High School football field complex. He says that more upgrades will ensure that the Stoughton community can use the field for other activities.
"We hope – with community donations, we can use it for all kinds of things like marching band, soccer, football…" Kruse says.
"The benefit is not, I would say, for a specific group. Holistically, the benefit of the new facilities are for anybody that uses it," Kruse says.
About the Contributor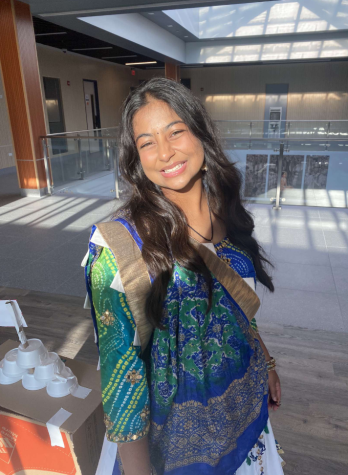 Bhoomi Patel, News Editor & Distribution Manager
Bhoomi is a senior and this is her second year on staff. She is also involved with key club and student senate.

In her free time, she enjoys reading...