A Yearbook Called Yahara
Buying a yearbook is a tradition that has been near and dear to many Stoughton High School students for the past 105 years. Once the students get past the initial peruse through the shiny fresh-off-the-press pages, have a laugh at the senior superlatives, and reflect back on the memories they made that year, they can add it next to their other yearbooks. Each edition of the yearbook, formally named Yahara, stands as satisfying proof of another school year completed and promises new beginnings ahead.
This beloved tradition would not exist in its state of authenticity if it were not for the hard working contributors of the SHS yearbook team. Despite not being able to collaborate fully in person due to COVID-19 setbacks the past year and a half, they have managed to produce quality yearbooks that capture the life, the struggles, and the smiles of the SHS students, through screens and behind masks.
Adrienne Stahl, the advisor of the SHS yearbook, outlines the intricate process behind the creation of the publication. Before diving into countless emails and a sea of photos, Stahl and her team create a well organized action plan and compile a rough idea of the book's layout.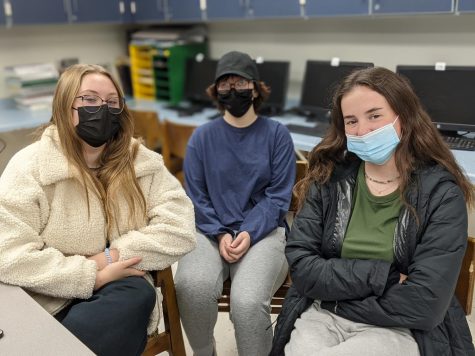 "There are different templates that you can use. You might go with a chronological [template] or you might do a seasonal [template] or chunk it into sections based on all the sports […] academics, […] clubs and so on," Stahl says.Junior Megan Anderson, who has one full year of experience on the team, discusses the unique work flow the yearbook team experiences at various times throughout their publication period.
"Most of the work, the heavy load, is at the beginning and at the end. At the beginning you're getting everything situated and at the end you're trying to wrap everything up," Anderson says.
The real magic begins once these visual logistics have been sorted out. With plans in place, the yearbook team begins to gather the countless photos, event details, and names to bring the yearbook together.
To organize this process further, roles are assigned within the yearbook team. These roles include a chief editor, business managers, photo editors, layout editors, copy editors, and more.
Despite these assigned roles, everyone on the yearbook team contributes to the whole; everyone is a photographer, everyone is an interviewer, everyone is a writer, and everyone is an editor.
Collecting and organizing eight months' worth of information for all sports, school clubs, extracurriculars, and other activities is no easy feat. It didn't help that when COVID-19 hit in March of 2020, yearbook staff were at a loss for content, specifically spring sports, which did not happen. This loss partially bled into the 2021 school year, as in-person education and activities were not permitted until February.
Senior Isabel Wollangk, this year's chief editor, discusses how those club and sports shortages have affected the yearbook.
"Because of our publishing date, we are finalizing before spring sports even start, and it has always been like this, except for last year.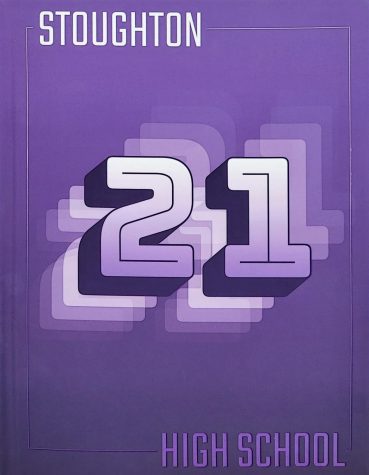 Due to [COVID-19] hitting in March of 2020, we missed gathering [some] content that year because spring sports weren't happening," Wollangk says.
The yearbook team then had no spring sports information to include in the 2021 yearbook. They adapted to this issue by pushing the 2021 yearbook deadline back to include 2021 spring sports.Of course, with large scale projects, smaller challenges are also bound to pop up. The yearbook faces its fair share of miscellaneous struggles, such as meeting deadlines and keeping all the photos and information for the issue organized, but when the end of the year rolls around, students receive an organized and well put together yearbook, which shows how important it is to have many minds working together.
The yearbook is a perfect example of how teamwork is the key to perseverance. Teamwork is the foundation for large, multi level projects like these and seems to be a favorite aspect about the yearbook.
"I really love the people […] I love my team members […] it's such a good environment. It's one of the happiest classes I have. I'm never in a bad mood when I'm there. Everyone's in there to help out if you're falling behind or [if] you can't make it to an event. Everyone's jumping on board," Anderson says.
Stahl has similar thoughts when it comes to the environment of the yearbook.
"Having a good solid team that's enthusiastic and has that mission in mind of creating that portal and trying to include as many students as possible makes sure that the yearbook touches all four corners of what our student body is," Stahl says.
It's the strong team of students that makes the yearbook genuine. Anderson believes this student driven dynamic makes the yearbook more trustworthy.
"It's more important that the students are the ones in charge of it because the students are actually with their peers all day, every day, and like, they know what's going on. They know the inside stuff, and they know what it's like, so reporting on things from a student's point of view is a lot more beneficial than a teacher's point of view," Anderson says.
Anderson says that those who are interested in joining the yearbook team should sign up for it when choosing their courses for next year. They should then expect an application to be sent out in the summer and an interview to follow.
Stahl says that you can support the yearbook team's hard work and dedication by purchasing a 2022 yearbook through the link sent out in the weekly newsletters.
About the Contributor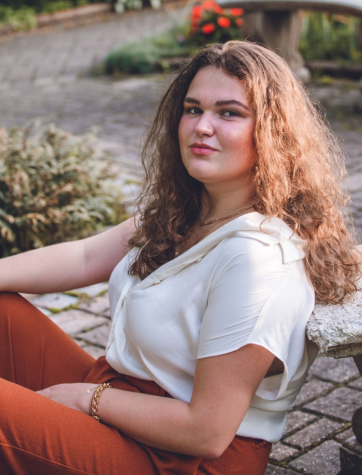 Madison Luick, Cover Story & Opinions Editor
Madison is a senior and this is her second year on staff. Madison is also in symphony and chamber orchestra, as well as symphonic band, jazz band, and...