2+ Returns at SHS
As of Oct. 25, 2+ is back and will remain in students' schedules for the rest of the year. Due to virtual and hybrid learning from last year, 2+ was deemed unnecessary at the time. However, with the help of the Stoughton High School department leaders and administrators, 2+ returned.
How was it possible, though?
According to SHS learning strategist and building department leader Eric Smith, the process was pretty simple. However, it took time and effort to add twenty extra minutes to the schedule without drastically changing the start and end times of the school day.
As reported by Joshua Thomas, Language Arts teacher and building department leader at SHS, 2+ was implemented by the high school to let students have the opportunity to get their work done during the school day. It was also a way for students to become more adjusted with the new in-person learning environment this year.
"Some students have had a little more difficulty readjusting to the regular life of the school, in staying on top of their grades and so forth, so we reinstated 2+ in the hopes of helping students regain some academic success," Thomas says.
According to Smith, 2+ benefits students and teachers alike.
"[2+] supports the students' needs, especially in special ed and in regular education. As a learning strategist, just working in the schedule that we had at the beginning of the year, there wasn't a time for students to get work [done during the school day]. It benefits the teachers, as it allows them to do some reteaching for students who need academic support," Smith says.
Thomas mentions the value of 2+. He states that 2+ is a time that should be wisely and responsibly used, and with time, students can become better students.
"I think [2+ is] a valuable asset if used properly. [2+] is a [time where] students would have to be able to use [their] time wisely and make sure that they are doing everything that they need to do, to be successful […] It will help them to gain more confidence in everything and ultimately be a much more confident student," Thomas says.
About the Contributor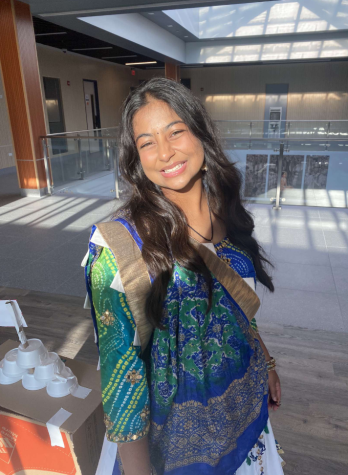 Bhoomi Patel, News Editor & Distribution Manager
Bhoomi is a senior and this is her second year on staff. She is also involved with key club and student senate.

In her free time, she enjoys reading...