A PEP In Your Step
As we watched a pandemic worsen the hardships of families across the globe, it became clear that even the smallest assistance could be incredibly helpful in the lives of our friends and neighbors. As the harsh winter months draw near, these resources are even more valuable. Fortunately for Stoughton residents in need, the Personal Essentials Pantry, located downtown, is working to alleviate the financial stress from COVID-19, as well as provide general assistance throughout the familiar urgency of the season.
"In 2011, Pastor Jeff Lovell […] formed the Personal Essentials Pantry for the Stoughton community. It was created under the auspices of PEPartnership Alliance Inc, of Madison, a non-profit […] organization," says Sharon Boersma, the pantry's leading organizer.
For many families, the Wisconsin FoodShare Program is able to ease struggles when it comes to procuring enough to eat. Unfortunately, this organization does not provide non-food household items for families in need.
"We are able to help supplement those items for availability," Boersma explains.
The PEP offers a range of items, including, but not limited to, cleaning supplies, paper products, and toiletries. A team of volunteers works to distribute these items.
Marcie Ross, a volunteer at the pantry, says that on these days, "There are a total of three people there for each two hour shift."
Volunteering can be a great experience for all ages. "It is a nice way to give back to the community," Ross says, "and the volunteers work well as a team."
In addition to volunteers, there are several other members of the organization that work behind the scenes, shopping, attending meetings, taking phone calls/assisting clients, and entering data.
For families that are interested in receiving services from the pantry, it is as easy as a phone call to make an appointment. Additionally, distribution of goods occurs from 1-5 p.m. during the first and third Thursday of the month.
Thanks to grants, funding, and donations from local business, clubs, churches, and individuals in the community, the PEP has made an enormous impact on Stoughton families during the COVID-19 pandemic.
"From Dec. 2020 to Dec. 2021, PEP was instrumental in providing 1,482 appointments to its customers. We serve [an] average of 40 households each month and anticipate this number will increase due to higher household expenses that are predicted for the upcoming winter months and from what we are seeing [presently]," Boersma says.
This being said, the pantry is always looking for volunteers to increase the amount of assistance they can provide to the community. Ross recommends that students who are interested in volunteering, whether it be at the PEP or elsewhere in the area, take those opportunities sooner rather than later.
"For me, each time I put it off, I then regretted not doing it sooner. Don't be afraid to ask in the community if places need volunteers," Ross says.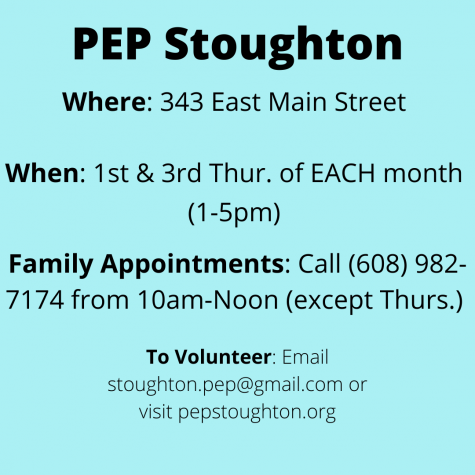 pepstoughton.org
About the Contributor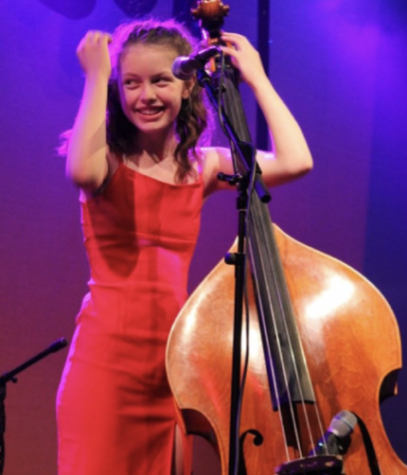 Laura Perry, Freelance Writer
Junior Laura Perry is a freelance writer on the Norse Star. Laura enjoys how Norse Star gives her the opportunity to go places with the rest of the staff,...