Curating Artistic Curiosities at Abel
As the black door closes behind a curious guest, the outside world becomes muffled. Here, the rumble of cars crossing the train tracks is silenced and the sting of the bitter winter breeze becomes a lingering tingle. It is through this door that the dull, dirty, salt covered cement sidewalk morphs into inviting wooden floors that encourage each visitor to join the many people who have walked them before.
The sunlight gently guides the eye to an expansive display that is carefully curated to make up Stoughton's own Abel Contemporary Gallery. Its bright and airy space is packed with pieces conceived from unique minds, crafted with different hands, all with stories artists are eager to whisper to you.
Lauren Miller, Abel Contemporary Gallery's assistant director, has an eye for the beautiful, thought provoking, and transcendent pieces that cover almost all surfaces of the gallery. She encourages everyone to come in and make connections with their collection, just as she has.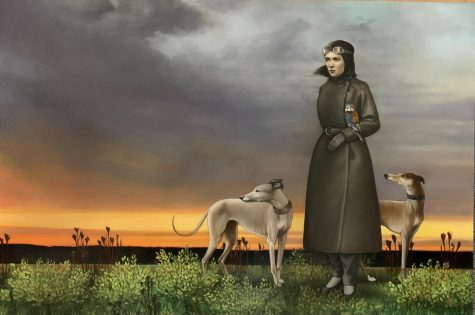 "My favorite thing about working here is getting to talk to people about art, especially people who might not have a background in the arts or getting to talk to people who come into this place and maybe feel a little bit intimidated," Miller says. "I like to find ways to connect with them because if you can see and tell me what you're seeing, or in any way experience something, we can have a good conversation."
When their lease ran out, the gallery, which was started over 30 years ago in an ex-creamery in Paoli, Wisc., made its way to 524 East Main Street in Stoughton. Their new home, an ex tobacco warehouse turned antique shop was in rough shape. When renovations began in 2018, the Abel team quickly learned that renovating the 131 year old building would be no easy task.
"It was gut renovation," Miller says. "We were getting everything back to the roots and trying to use the space to really show off the bones of the building but also give us a lot of room to play with the space."
After a renovation process that spanned just short of a year, the gallery officially moved into their new space in May 2019 and opened for the public later that month.
When looking for a new gallery space, owner Theresa Abel was not purposely looking for a place in Stoughton—at least not at first.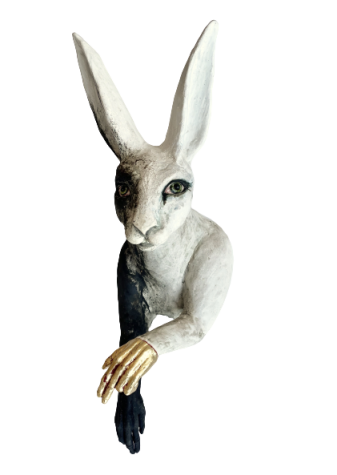 "We knew we wanted to be close to Madison because a lot of our clients come from the Milwaukee and Chicago area. We looked at Madison, but things were way too expensive there," Miller says. "Being in an area that has a lot of historical significance was a point that we were kind of looking for, especially because our old home was [a historic] building. So we moved into the arts district, which we didn't even know Stoughton had."
Now, in their new space, Abel can amaze its visitors with its uniquely curated collection.
"We are probably best known for our ceramics […] in the connections through [the Paoli location] and the connections with artists we already had, we ended up building a really big and nationally renowned ceramics base," Miller says.
Not only does the gallery house a plethora of ceramic pieces, they feature between 90 to 100 artists that are represented in the gallery constantly. About every seven weeks, those artists are highlighted in solo and group shows, as well as in the No. 5 space. To kick off these exhibits, Abel hosts a reception that is open to the public on the first Friday the show opens.
The No. 5 space, a small room tucked in the back corner of Abel's second floor, provides yet another unique opportunity for an artist to be featured. "Drained Lake," an installation by Helen Hawley, currently occupies the space. Through paintings, a poem, and one hundred unique, rock like shapes, Hawley explores the psychological state of a drained lake. In the exhibition statement, Hawley states, "My work considers how language is muddy and hypnotic, how it can shape incredible patterns, as well as the dregs of thought."
Abel also hosts a yearly Ceramics Invitational where ceramicists from all over the country are invited to show off their work.
Above all, the gallery tends to source their art locally, with much of their art coming from creatives in the Madison area.
Miller is hoping that Abel can spread an important message when it comes to supporting artists and their creations.
"Humans have consis tently decided art is important […] I think creatives have been degraded a little bit in our society," Miller says. "[It is believed that] all art that is getting funded has to have a social message or activist message. Things can just exist because they're beautiful, and they're functional in that they're good to look at."
Everything on display at Abel is for sale. Buying pieces is the best way the community can support not only the gallery but the local artists featured there. But this isn't the only way the community can show their support. Abel is a free creative hub in Stoughton where all are invited to come experience the wonders of artists.
"Physically coming into the gallery lets us know that people are interested in and what we're doing. Even if you cannot spend a single penny on anything, come in look at this stuff because it's here," Miller says.
Miller encourages the community to follow Abel on Instagram @abelcontemporary or visit their website abelcontemporary.com to stay up to date with current exhibits, artists, and upcoming events.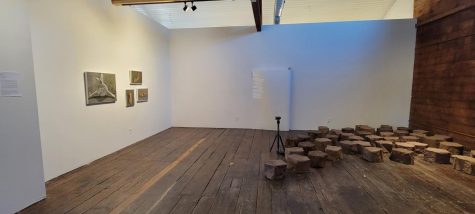 About the Contributors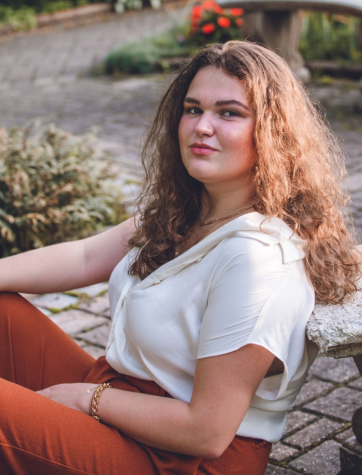 Madison Luick, Cover Story & Opinions Editor
Madison is a senior and this is her second year on staff. Madison is also in symphony and chamber orchestra, as well as symphonic band, jazz band, and...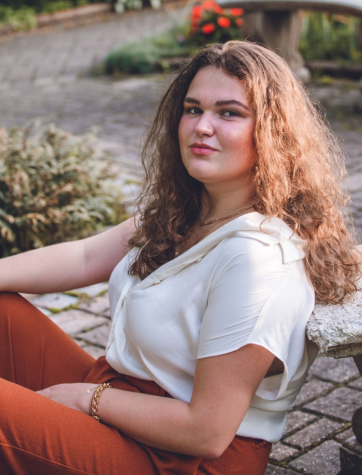 Madison Luick, Cover Story & Opinions Editor
Madison is a senior and this is her second year on staff. Madison is also in symphony and chamber orchestra, as well as symphonic band, jazz band, and...